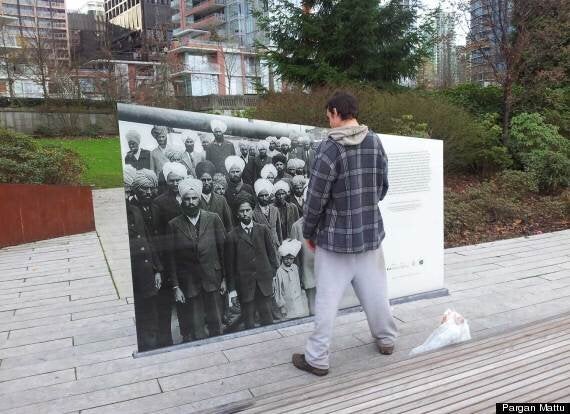 "While the actions of an individual may be offensive and disrespectful, it does not make those actions criminal," said Const. Brian Montague in a news release on Tuesday.
The decision disappointed Pargan Mattu, who took the photos and shared them with media.
"I'm not really happy with that," he told The Huffington Post B.C. on Tuesday. "If anybody pisses in a public place, they get a ticket or they get arrested, so they're supposed to do this. I don't know why the police are not charging him."
Last month, Mattu and a friend visited the monument, which commemorates the 1914 event when 376 migrants from India were denied entry to Canada based on their race, and forced to remain on a boat in Burrard Inlet for months.
Mattu and his friend had been standing at the memorial for about 10 minutes when a man approached them and threw a soccer ball at the monument, said Mattu.
"(He) started screaming and said, 'What are you guys trying to prove,'" Mattu said. "I said, 'What are you trying to prove,' and he said, 'I can prove anything.'"
Mattu said the man, who did not appear to be drunk at the time, started urinating on the memorial. Mattu took photos and promised that he would call the police.
An investigator from the Vancouver police hate crime unit found and interviewed the man in question, said Montague. However, the investigation concluded his actions were not criminal.
"Simply stated, urinating in a public place is not a criminal offence in Canada, regardless of the context, unless the elements of an offence are present as set out the Criminal Code. Those elements were not present in this case," said Montague.
Police considered issuing a bylaw ticket but it was inappropriate due to "certain underlying facts and circumstances," he added.
"The man has been made aware of the cultural significance of the memorial and that his alleged activity in and around the memorial was inappropriate and insensitive to the South Asian community," Vancouver police Sgt. Randy Fincham wrote in an e-mail.
Like this article? Follow our Facebook page

Or follow us on Twitter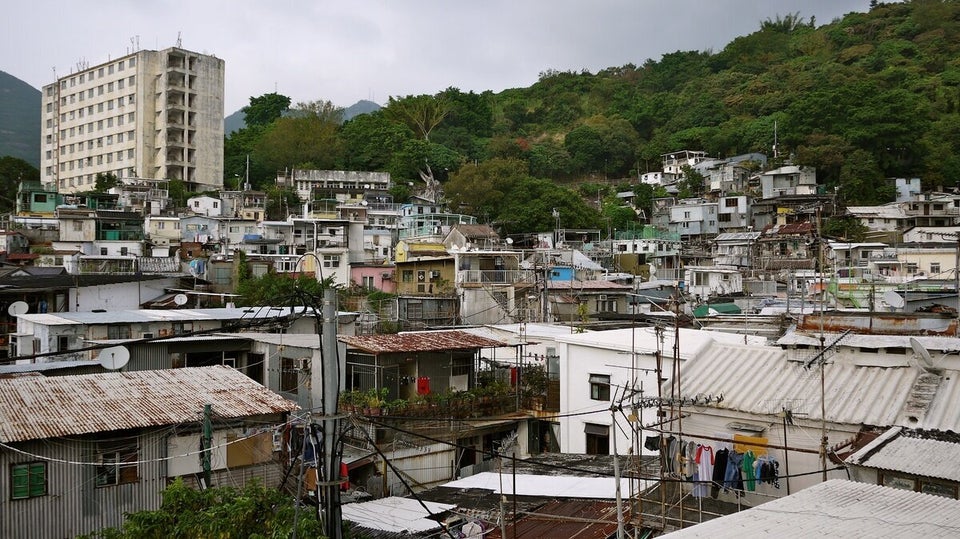 World Monument Fund's Endangered Places 2014