The 2018 Olympics continue in PyeongChang, South Korea, and that means the world is newly focused on the culture of the country — including its food.
"Korean cuisine" is, like all regional cuisines, not something that's easy to sum up in just a few words. After all, humans have lived on the Korean peninsula — which currently makes up both South Korea and North Korea — for thousands of years, and Korea has existed as a nation for a century and a half.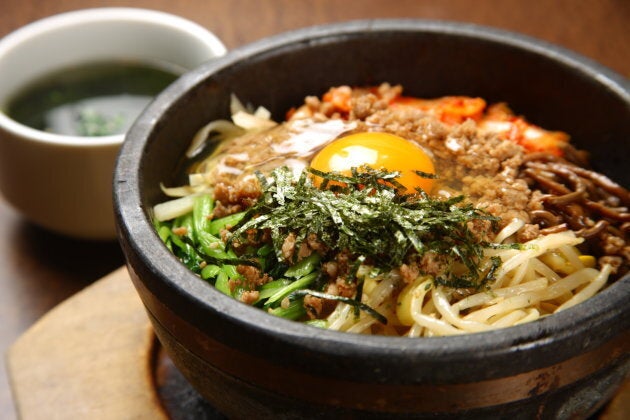 The cuisine found today in Korea, and in places where the Korean diaspora lives, has developed over a long period of time and is much more complex than just kimchi or Korean barbecue.
But if chef Bill Kim of Urban Belly in Chicago had to sum up Korean cuisine in one word, it would be comfort.
It's impossible to distill this complex cuisine into a handful of different favourite foods or dishes, but here are a few key starting points for curious eaters who want to learn more.
"We eat rice three times a day: lunch, breakfast, and dinner," Kim says of his family. His father even has to finish with a small bowl of rice after eating pizza, he says, to feel like the meal is truly done.
White rice is preferred in Korea today, and traditionally is cooked in an iron pot called a dolsot.
In addition to being eaten as is, rice is also ground into a flour and used to make rice cakes called tteok, which can be eaten dozens of different ways.
"At the restaurant here we serve a rice cake that people really enjoy," Kim says.
And for the Lunar New Year, which this year began Feb. 16, a soup with rice cakes— tteokguk — is popular, he says.
Kimchi, a traditional Korean food made with seasoned vegetables and salt, is perhaps one of the best known Korean foods. But it's also much more varied than many people realize, Kim says.
"People assume that kimchi is only napa cabbage or a daikon," he says, "but kimchi is almost like a verb. You can 'kimchi' any food."
The basic components are similar, he says: sesame, garlic, chili flakes if you want spice, and a seasoning of your choice like fish sauce or shrimp paste. And you can ferment the kimchi, or have it fresh.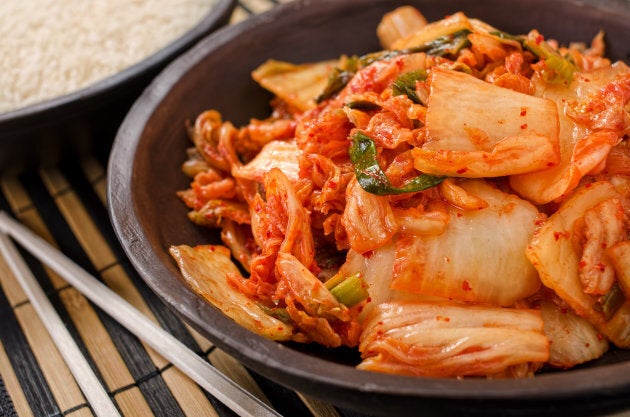 But kimchi recipes will vary depending on the region its made and who is making it. There's a Korean expression that kimchi is "made by the hand," Kim says, which means it will be different based on the hands grabbing the ingredients and mixing them together.
An entire book could be written on the importance of kimchi to Korean culture, but even without getting into that, it's a key part of the country's cuisine and a great starting point for exploring its flavours.
For many people, Korean barbecue is the most familiar aspect of Korean food. But in Korea it's actually more of a special-occasion meal than a staple, Kim says.
"People have to understand that the country of Korea, just South Korea, is the size of [the state of] Indiana," Kim says. But the population is 51 million compared to Indiana's 6.6 million, and land for pasture animals, who are killed for their meat, is at a premium.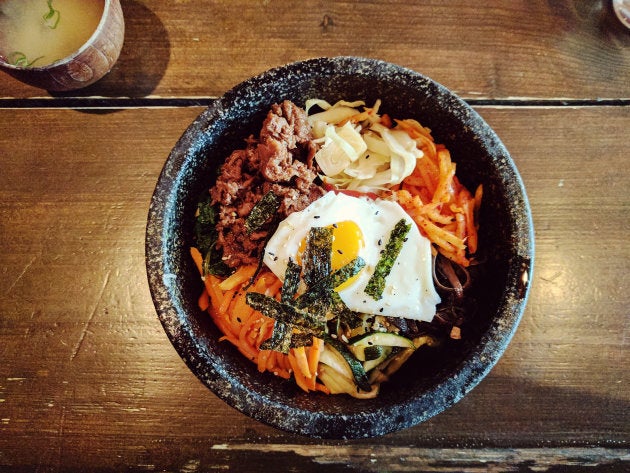 "We are known for Korean barbecue, but a lot of people don't get to eat a lot of barbecue," he says. Instead, protein from smaller animals like pigs or chickens is more common, as is tofu.
Vegetables like radish, Asian greens, cucumber, and sprouts round things out. And egg is another popular protein source, as in dishes like bibimbap and savoury pancakes.
There are several great cookbooks that can help you learn more about Korean cuisine, and inspire you to cook it yourself at home.
- Koreatown, written based on exploration of Koreatowns across the U.S.
Online, Maangchi's website has lots of recipes as well as a beginner's guide and information on kitchenware and ingredients, and My Korean Kitchen offers recipes, videos, and ebooks.
Popular in the Community