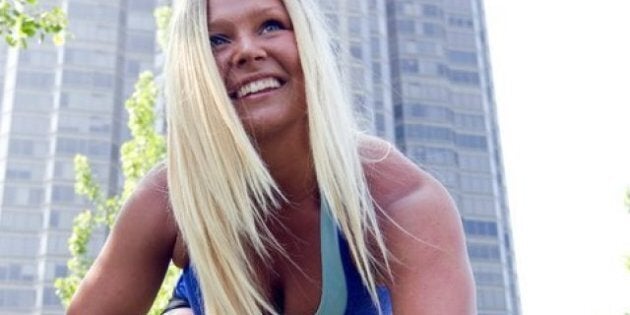 Krista Ford, niece of Toronto Mayor Rob Ford, drew anger on Wednesday night when she tweeted out some advice on how to prevent sexual assault.
"Stay alert, walk tall, carry mace, take self-defence classes & don't dress like a whore. #DontBeAVictim #StreetSmart," she tweeted at around 6 p.m. The message drew the attention of the Toronto Star and other media outlets. The tweet by councillor Doug Ford's daughter has since been deleted.

Her comments came the same night as a public briefing held by Toronto Police after a number of sexual assaults downtown. The Star points out that mace is actually a prohibited weapon.
Toronto Twitter users quickly lashed out at Krista Ford, a model and former member of the Toronto Triumph, the city's team in the Lingerie Football League.
More responses to Krista Ford: