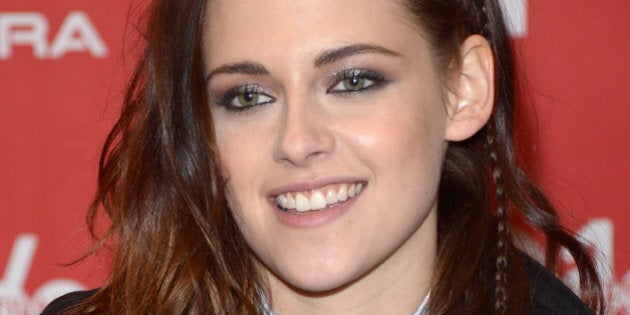 But, according to the "Twilight" star, she has one major fashion regret: her "Panic Room" premiere outfit!
"I think the pictures that they took at the premiere of Panic Room," she said, "It's like a popular image to show from when I was younger, you know, like 'she was a kid!' And I look at that and I'm like, 'Oh . . . my . . . gosh.' It shouldn't be embarrassing because I was so young, but it doesn't even matter how young you are, you're just so, so embarrassed."
So what was KStew wearing that has her wishing she could go back in time and change clothes? The young starlet sported a long black trench coat over a dark knee-length dress which she accessorized with tights, black sneakers and a short blond bob.
We totally empathize with Kristen; we too wish we could erase past fashions and forget they ever happened! But at least Robert Pattinson's ex grew up and found a unique style of her own.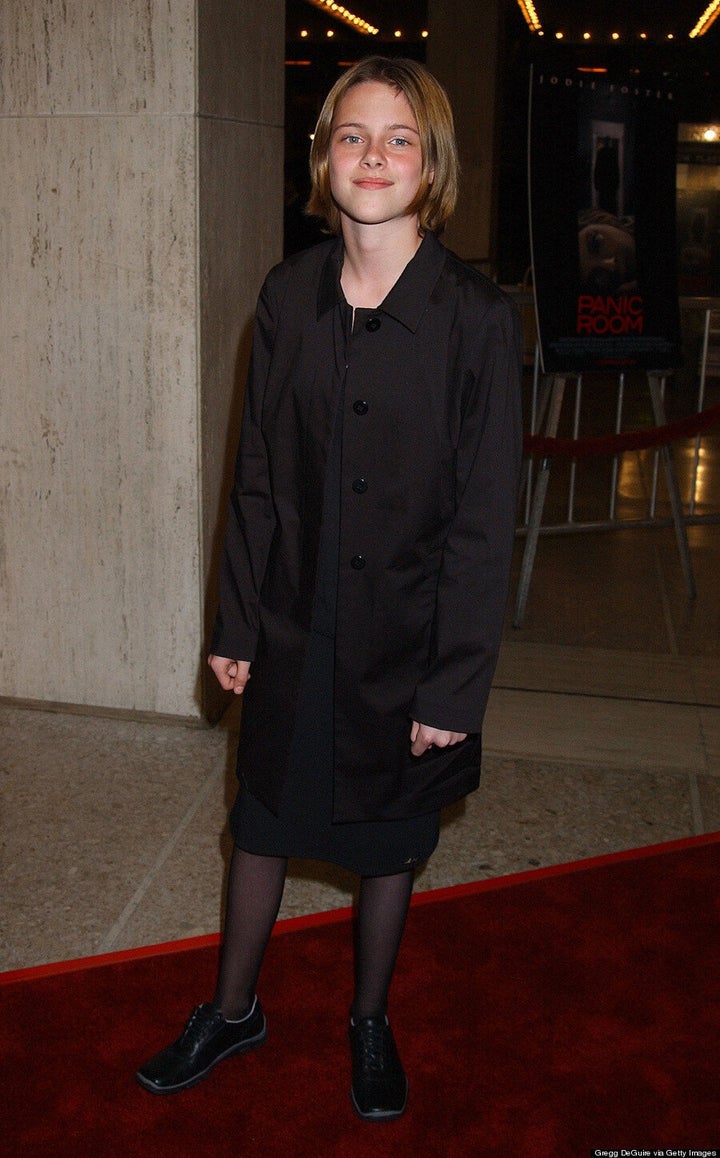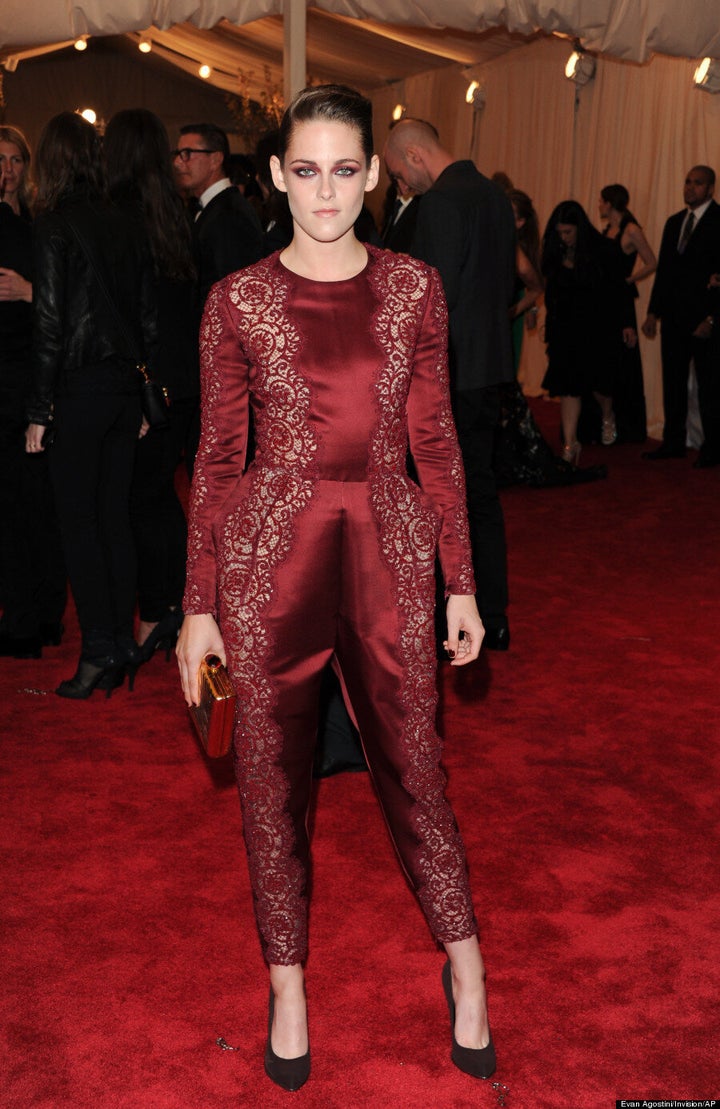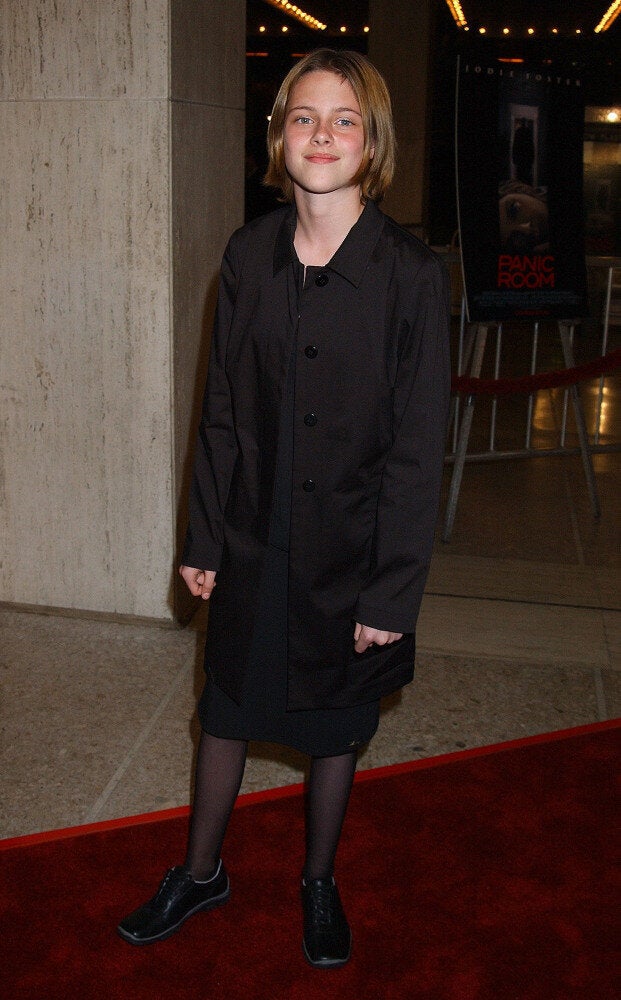 Kristen Stewart's Style Evolution