Both actresses look stunning on the cover, which features them in a close embrace, while sporting similar wet-look hairstyles and sexy, smoky eye makeup (Kristen's is light and shimmery, while Juliette's is a little more dramatic.).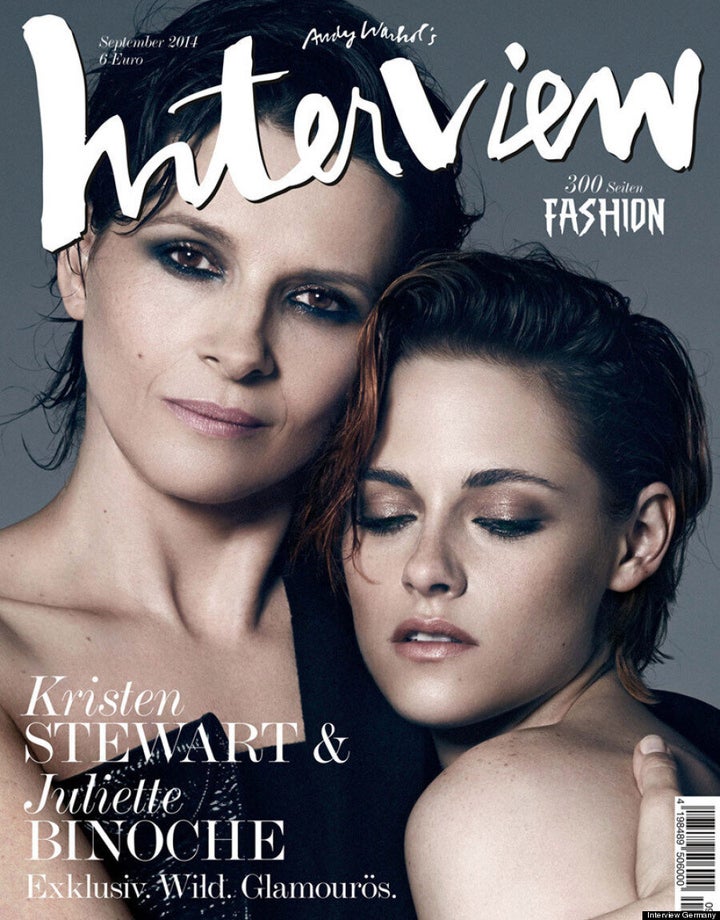 The photo was shot by Driu Crilly and Tiago Martel, and reminds us of the May 2006 issue of W magazine, which featured Meryl Streep and Lindsay Lohan posing cheek to cheek. (Are Kristen and Juliette the newest Hollwood bosom buddies?)
Inside the issue, the pair open up about working together on their upcoming film, which premiered at Cannes back in May. While at the popular film festival, the duo, along with fellow co-star Chloe Grace Moretz, totally owned the red carpet, so it's no surprise that they're killing it on this cover.
What do you think of the shot?