Wearing a huge grin on her pretty face, the normally glum actress traded in her t-shirts, skinny jeans and messy hair for a chic white Chanel tweed blazer, black short shorts, leather fingerless gloves à la Madonna and slicked back hair with bejewelled bow clips. What, no converse sneakers? Nope! The "Twilight" hottie sported pointy black stilettos with a chic ankle cuff and accessorized with a cute Chanel purse and metallic chain bracelets. (We're just glad the brooding beauty wasn't on crutches this time.)
So will Stewart meet her Parisian Prince Charming in Paris? Maybe her good friend, Chanel designer Karl Lagerfeld can hook her up with one of his models.
What do you think of Kristen's outfit?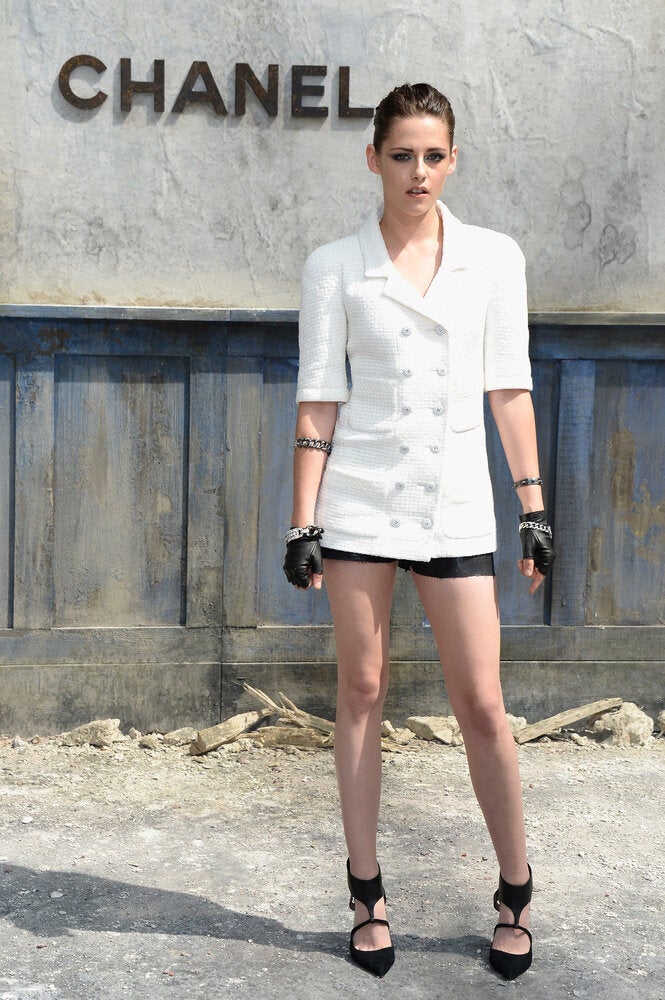 Kristen Stewart At Chanel