What? You didn't expect Kristen Stewart to wear something dull, did you?
Although the 24-year-old sported her signature glum expression, that didn't stop the outfit from dazzling us. Featuring a multi-colour short skirt with a long sheer layer over top, a golden cinched-in waist and a vibrant pink top, the elaborate dress fit the actress' eclectic style perfectly. Bright orange hair swept to the side and black pumps complemented the shimmering dress.
But we're glad to say that Kristen topped them all!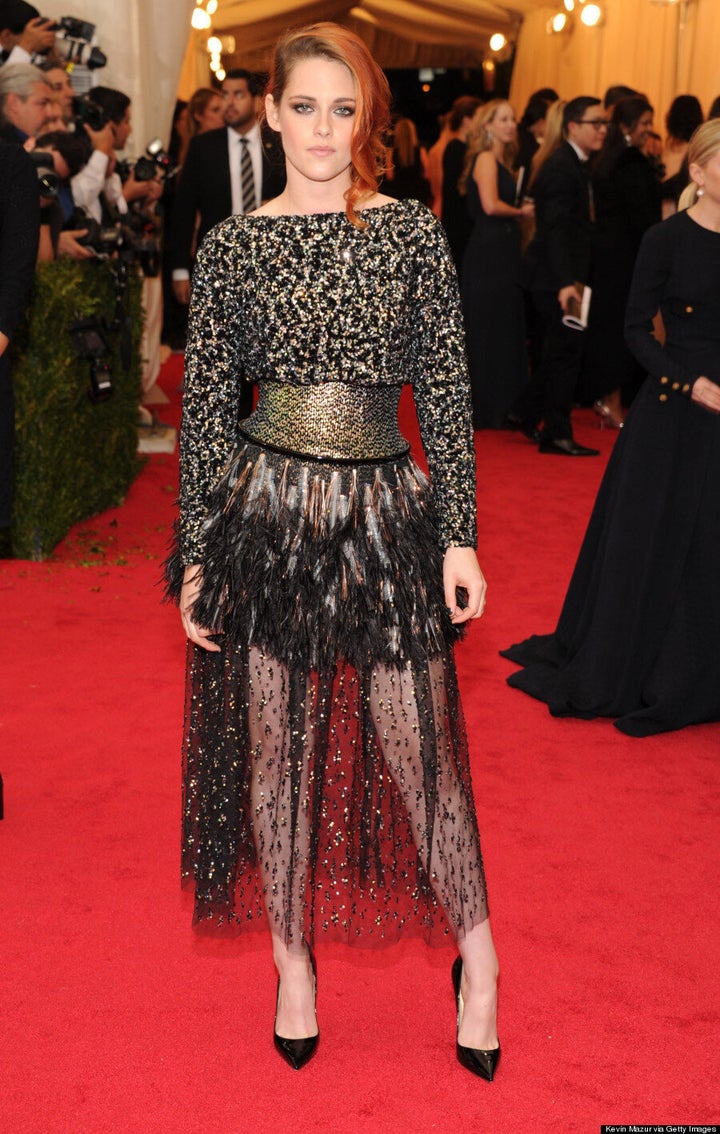 Check out more Met Gala red carpet pics: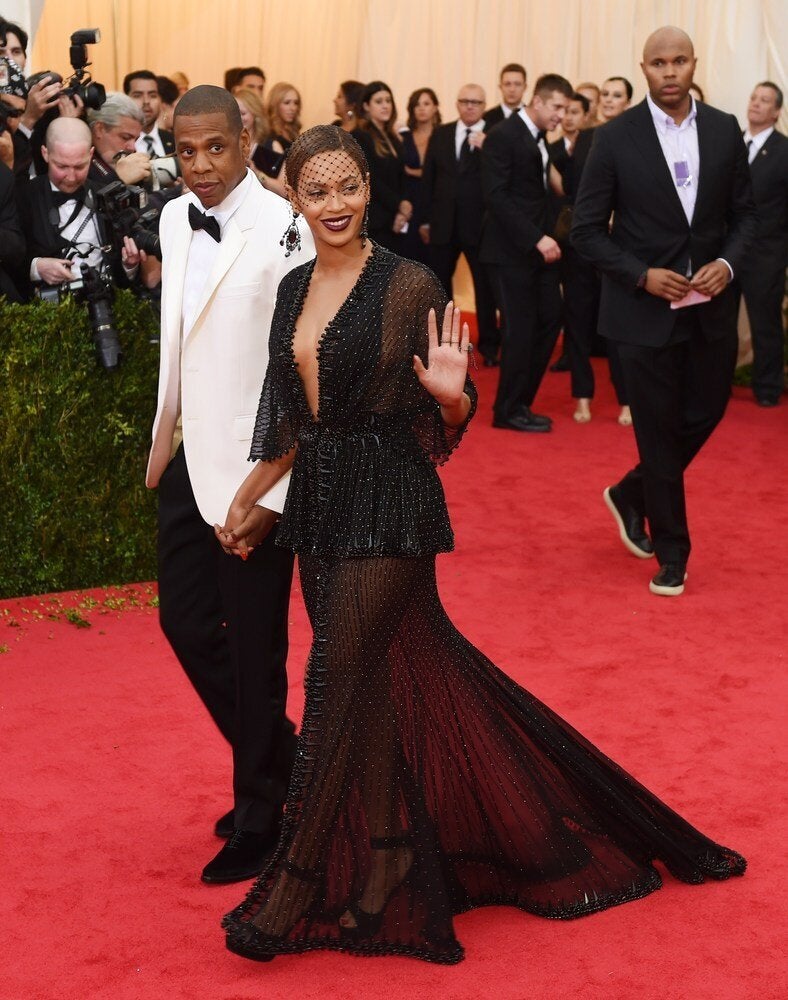 2014 Met Gala Red Carpet
Get more Celebrity Fashion and follow our Pinterest board
Popular in the Community