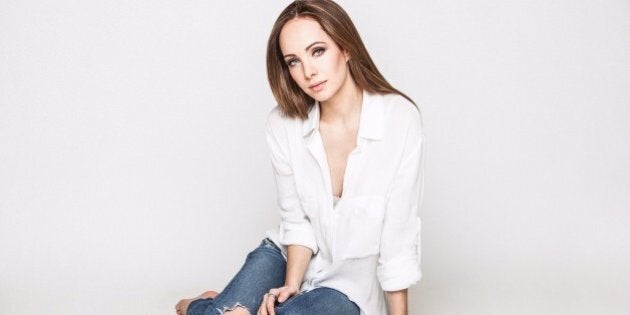 Ksenia Solo may be moving on from "Lost Girl," but she's not leaving without really taking stock of what the show has given her career -- and her life.
They weren't wrong; Solo is indeed back on "Lost Girl" for its two-part last season, but Kenzi will be appearing in less than half of the 16 episodes. Still, fans are pleased, and Solo wanted to give her character a proper send-off before moving on.
HuffPost Canada TV spoke with Solo in an exclusive one-on-one chat, and we talked about how she feels about the show coming to a close, why she decided to explore new opportunities, and what she has to say to her die-hard fans.
HuffPost Canada TV: A lot of my questions are framed around you departing the show, but that's not really fair, is it? You're still on "Lost Girl."
Ksenia Solo: I'm there. I'm not there in the same capacity. I'm not in every episode. I'm there because the fans are incredible, and I wanted to make sure that Kenzi was there for them.
So was this a conscious departure on your part? Did you want to be away from "Lost Girl," but at the same time ensure that your character got the right ending?
No, I would say it's not about being "away." Basically, what happened is I came to a fork in the road and I had to make a decision for myself. I started "Lost Girl" when I was 21, and it's been a six-year commitment. It's a long time in a person's life, especially at that age. I really wanted to expand myself creatively, and in order to do that and continue to grow as an actor, I needed to have the chance to play other roles and do other projects. But you need time for that, and I didn't have it.
I love the show, and I will be forever grateful to people like our creator and producers, our network, our wonderful cast and crew, everyone who's made "Lost Girl" possible. Simply, I just needed to be challenged and I need to continue to grow as an artist.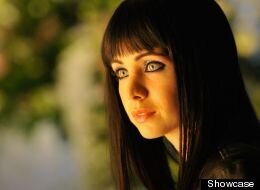 Was there ever any danger that you were just going to leave for good?
No, for me, again, the fans were very important and I didn't want to just leave and never come back. I didn't know what was going to happen at the end of Season 4. Kenzi made her sacrifice and died, you know? [Laughs] I thank our writers for finding a very unique way to bring her back. The producers were very supportive of me and my decision, and to have me back in whatever way we could. They kept open minds and collaborated with me to help Kenzi return again.
Other than "thank you," what else would you like to say to your fans?
It's so humbling, and it never ceases to amaze me, how much Kenzi means to people. You go to set and do your job, and you feel that you're portraying someone who's special, but you never know how that person is going to affect people. From the interactions that I've been lucky enough to have, whether it's online or in person, every single time it's an eye-opening experience. When people say "Kenzi has inspired me," or "I want a friendship like Kenzi and Bo have," or her ability to be brave and courageous in the moment, those are the things that affect people, and I find that to be such a beautiful thing.
I've played this character for so long, and to have her mean so much to so many people all over the world ... I don't know if I'll ever get used to that. When you can touch people so deeply, it just makes your job so amazing.
Does the character of Kenzi end how you want her to? Did you have any say about how her storyline ends?
I feel like the end of Kenzi as we knew her was the Season 4 finale. I really wouldn't have imagined it any other way, so again I thank the writers. Kenzi has always been the most loyal, loving friend to Bo, so it's in her nature to do something so brave and selfless -- to sacrifice herself in order to save Bo and to save her friends that she loves so much. That moment where she walks into the portal and looks back, gives the final "I love you" ... that's perfect. It was genuine and beautiful.
Do you have any thoughts on the show itself ending?
It's been an incredible ride for us all, right from the very beginning. All of us have grown so much. Unfortunately, all good things must come to an end, and ultimately it's not up to us actors. It's bittersweet, but I think the fans are going to be happy with what's to come in the final season(s). It's good, though, to end something at a high point, so then it'll stay that way in people's minds. We'll have so many episodes that people can look back upon and watch whenever they want to revisit.
What has "Lost Girl" given to you? What has it added to your career?
Well, first and foremost, it's given me fans around the world who I cherish more than anything. It's given me the chance to create a character who has influenced me in my own life. I've grown with her over the years, and I'll never forget Kenzi. She'll be with me forever. The show has also brought relationships into my life; I've met so many people who've become my friends, and I love them very much. That's a priceless thing that the show has given me.
[Laughs] Those two shows keep me very busy, but I'm developing my own projects. I've always dreamed about getting behind the camera, and now I finally have some time to do that. I've made my directorial debut! I directed a music video for the very talented, up-and-coming Canadian artist Craig Stickland, and it'll be released in the new year.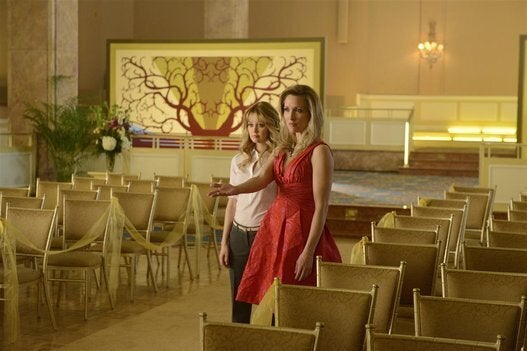 'Lost Girl' Season 5
Popular in the Community