Basketball player Kyle Lowry's feelings about Donald Trump's travel ban may not be exactly controversial, but his colourful language still made headlines.
The Toronto Raptors point guard was asked Monday for his feelings about the ban, which bars people from seven Muslim-majority countries from the United States. Lowry didn't hold back.
"I think it's bullshit," he told reporters. "I think it's absolute bullshit."
Lowry, who was born and raised in Philadelphia, Pa., said the ban didn't square with his view of his country as the "home of the free."
He then said "bullshit" twice more. When a reporter asked him if he wanted to repeat his comments again without cursing, he said no and told them to bleep the word out if they wanted.
"With the NBA players, I think a lot of us go out there and—people don't know that we do pay attention to everything," he said, according to Deadspin.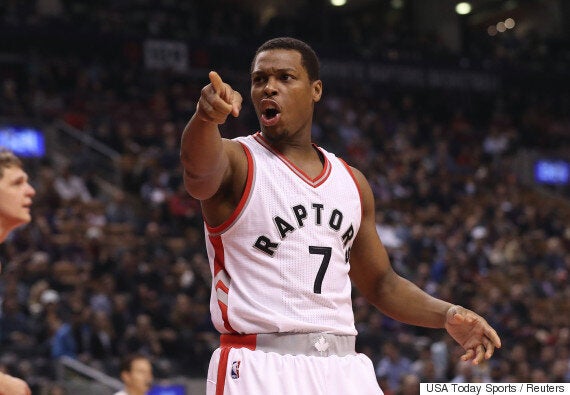 Raptors president Masai Ujiri and head coach Dwayne Casey shared Lowry's feelings, just not his wording.
"I'm a prime example of what opportunity is," he said, as quoted by CBC News.
"Canada has given me opportunity. America gave me opportunity. America is giving my kids opportunity."
Casey called the order a "slippery slope."
"Again, I'm a U.S. citizen, a proud U.S. citizen, but we have to be careful how we're handling our business in the States."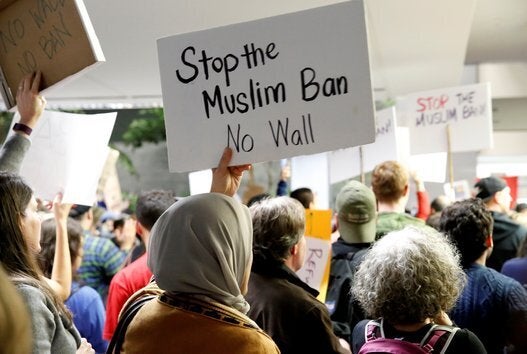 Trump Immigration Ban Sparks Protests
Popular in the Community