It's a challenge not for the weak of heart...or for anyone suffering from a heart condition, for that matter.
Calgary's Kyle MacQuarrie, a self-described "amateur professional eater," is attempting to chow his way through 49 different poutines this week as part of a charity endeavour.
While Calgary celebrates Poutine Week (April 18 to 25), MacQuarrie is hitting up every establishment offering the french fry, cheese and gravy dish, over the course of seven days.
On Saturday, the first day of the challenge and a few poutines in, MacQuarrie told Metro Calgary he wasn't anticipating the large size of each dish.
"I had no idea what portion sizes would be," he said. "If I can get half portions at places, I'm confident I can do it. If I'm having to eat the full-sized portions, it will be very much up in the air."
This, however, is coming from a man who has previously downed 30 pizzas during last year's Pizza Week, and 36 Stampede breakfasts last summer.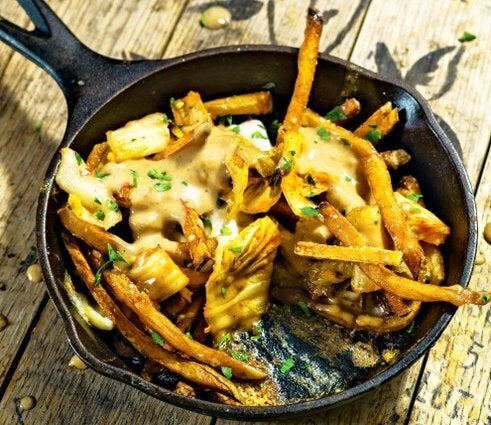 How To Make Your Poutine More Exciting