WARNING: Some of these images are very graphic.
Thanks to the 17-year-old reality TV star's seemingly growing pout, girls (and even some guys) are wanting bigger and fuller lips. So much, in fact, that they're using extreme measures for larger-than-life mouths.
On Sunday night, the #KylieJennerChallenge went viral on Instagram and Twitter, with teens and young adults attempting to mimic the Teen Vogue cover girl's look. According to Cosmopolitan UK, the challenge started when someone worked out that you can use the suction of a shot glass or small bottle to plump up your lips. People decided to try this technique using water bottles, drinking glasses, cups, and even a vacuum, and the results were pretty terrifying (scroll at your own risk).
Take a look for yourself:
For many of the participants, this method resulted in bruises, cuts and temporary disfiguration of the participants' lips. WARNING: Extremely graphic image ahead.
And the worst part? It looks like a child tried out the #KylieJennerChallenge too.
The suction technique isn't anything new, however. Lip plumping products like CandyLipz and Fulllips Lip Enhancers also promise to deliver a Kylie Jenner-esque pout sans surgery. We even tried out CandyLipz ourselves, but didn't manage to keep them on for too long:
So is this really the secret to Kylie's pout? Either way, we think we'll stick to our natural lips.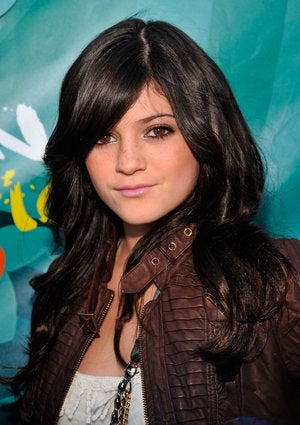 Kylie Jenner Through the Years