All hail, King Kylie! The young beauty mogul is expanding her beauty empire with her very own eyeshadow palette and you bet it is already causing pandemonium among makeup lovers.
"Surprise, I'm launching a Kyshadow palette!!!" Jenner, 18, announced via her app on Monday. "I've been working on this for months and I'm so excited to finally reveal the big news to you guys."
Calling the Bronzed KyShadow Palette, which features nine neutral powder shadows, her "baby," Kylie confirms that every Snapchat and Instagram video you've seen of her the last five to six months has secretly had her wearing the pressed powder eyshadows.
"I love bronze colours and browns," Jenner says in the KyShadow video tutorial. "All of the makeup artists who work with me know that I'm very specific about the browns that go on my eye, and I really feel like I perfected it with this palette."
Included in the palette are colours named Quartz, Topaz, Tiger's eye, Hematite, Goldstone and Jasper. Both a highlighting and dark shade are adding to the kit so you can achieve Kylie's coveted smoky eye.
But the most important hue in the KyShadow palette? Orange.
"The colour orange was very important for me to put in my palette. I feel like orange really makes the [other] colours pop," Jenner noted of the shade that is called Citrine. And her makeup artist, Ariel Tejada, agrees saying an orange hue is key to adding dimension to your beauty look.
"Some people would be really afraid to use the colour orange to blend through their lower lash line, but I just think it adds a little bit of warmth and enhances the eye colour," he said in the KyShadow video tutorial, which you can watch above.
The youngest member of the Kardashian-Jenner clan has been wildly successful with her cosmetic launch thus far. Her constantly sold-out lip kits, which include 15 shades of matte and liquid lip kits, seven glosses and four metal lipsticks, are the hottest products on the market (and Instagram). So, it was inevitable that Kylie would continue her reign and release the next must-have in her growing cosmetics line.
And to prove she cares about her fans so very much, Kylie personally hand delivered KyShadow palettes to her top Kylie Cosmetics fans, giving them a sneak peak look before they hit the virtual shelves on Tuesday.
Now, may the odds be ever in your favour for landing one of these palettes. And we're nearly positive the website will crash. But hey, what's really new?
Damn Kylie, you sure know how to get us excited about makeup.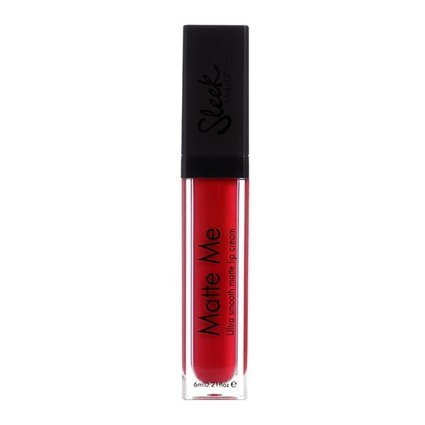 5 Dupes For Kylie Jenner's Lip Kits