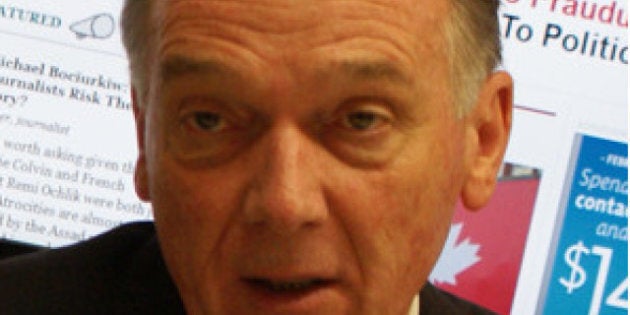 TORONTO — Canada's Environment Minister will table legislation this spring to scrap a law that forces the country to meet its climate change obligations under the Kyoto Protocol.
Minister Peter Kent told The Huffington Post Canada's editorial board on Thursday that the federal government will table a new bill before the House of Commons rises for its summer break.
"We announced legally within the protocol that we would be withdrawing this year and we'll repeal the Kyoto Protocol Implementation Act in the next few months, which was a product of a minority government," Kent said.
Calling the private member's bill, which passed with opposition support in 2007, "mischief legislation," Kent said the Conservatives complied with the law despite believing it was unfair and ineffective and that the government would "continue to respect (it) until it is repealed."
"Laws are made and laws are unmade, it's like the gun registry," he explained.
Canada is way off meeting its greenhouse gas emission (GHG) reduction targets and would face stiff financial penalties for failing to meet its obligations, but walking away from the entire process after a new phase had just been negotiated was seen as bad faith and a slap in the face to other countries hoping to curb emissions and reduce global warming.
"If we act in all those three categories of pollutants, they don't last long (unlike GHG emissions which stay in the environment for thousands of years) but, if we can contain them successfully … we can buy ourselves time to get all the major emitters of greenhouse gas emissions on board to attack the longer problem," he said.
For now, however, Kent suggested the federal government is more interested in participating in a non-binding framework with major emitters than pursuing binding targets with European countries.
"We don't need a binding treaty," the Environment Minister said. "Far more of the international community is committed even to a non-binding Copenhagen agreement and … too few countries are clinging to Kyoto as the climate change framework," pointing to European nations as the last champions of Kyoto.
The better news, Kent said, is that more countries now seem interested in creating a post-Kyoto regime that will eventually be binding.
Green Party Leader Elizabeth May told HuffPost the Copenhagen Accord, the result of a 2009 climate conference widely regarded as a failure, lacks any credibility.
"The accumulated pledges so far don't come near avoiding runaway global warming and most of the world, in terms of the Durban meeting, are moving ahead with the second period under Kyoto," she said. "Peter (Kent) keeps referring to these things as though the Copenhagen Accord is somehow still operative, it was a non-binding political manouevre orchestrated by Barack Obama."
"The Copenhagen Accord is irrelevant to anyone wishing to reduce emissions," she added.
May said she believes Kent's effort to repeal Canada's Kyoto Implementation Act is an effort to try to stop a lawsuit by Daniel Turp, a former Parti Quebecois MNA and Bloc Quebecois MP who now teaches at the University of Montreal.
Turp brought forward a motion for judicial review in January arguing the federal government has breached its own law by announcing Canada's withdrawal from Kyoto. Turp wants the Federal Court to declare that the pull out from the protocol was illegal.
He is scheduled to appear in court Monday, in Montreal, with his lawyer Julius Grey to argue for an accelerated hearing, proposing the case be heard March 27.
Turp said he is unconcerned by the Tories' plans to repeal the domestic law that binds Canada to its Kyoto commitment despite the fact his case hinges on the bill.
"Even if they do repeal that legislation, they will still have breached the legislation," he said.
If the government wanted to pull out of Kyoto, it should have first changed the law, he argued.
"I just hope that everything is decided before December 15 because that is an important date," Turp said of the moment Canada may officially drop out of the Kyoto Protocol. "I wouldn't want anyone to suggest that because the case is not decided on December 15, the issue is moot and the court should not be involved anymore because Canada is not a party anymore to the Kyoto Protocol. That is why it is important to do things quickly," he said.
The Kyoto Implementation Act was brought forward by former Liberal MP Pablo Rodriguez and passed with support from the NDP and Bloc Quebecois MPs and Liberal senators who then dominated the upper chamber.
Rodriguez said he's not surprised by the Tories' move to undermine his legislation and said he views it as yet another example of the Conservative government trying to ignore problems by eliminating data collection.
"By scraping the bill, they are no longer required to report on their efforts," Rodriguez said.
If you stop collecting statistics on poverty, you can't tell if you have a poverty problem, he said. In the same vein, "if you have no statistics or analysis on what you are doing or what you are not doing on the environment, well you have no problems on the environment file."
His bill forced the federal government to publish a Climate Change Plan that outlined yearly projected GHG reductions and tasked an independent body, the National Round Table on the Environment and the Economy, with reporting on the effectiveness of the government's plans.
If the Tories were a little braver, the former MP for the Montreal riding of Honoré-Mercier who was defeated last May said, they might pull out of Kyoto but keep his bill's reporting mechanisms in place.
But instead, Rodriguez suggested, the country is plunging itself deeper and deeper into "darkness."
The 2012 Climate Change Plan should be released this spring.
Like Huffington Post Canada's Ottawa Bureau Chief Althia Raj's reporter page on Facebook and follow her onTwitter for all the latest news from Parliament Hill.
althia.raj@huffingtonpost.com
PHOTOS: WORLD'S TOP POLLUTERS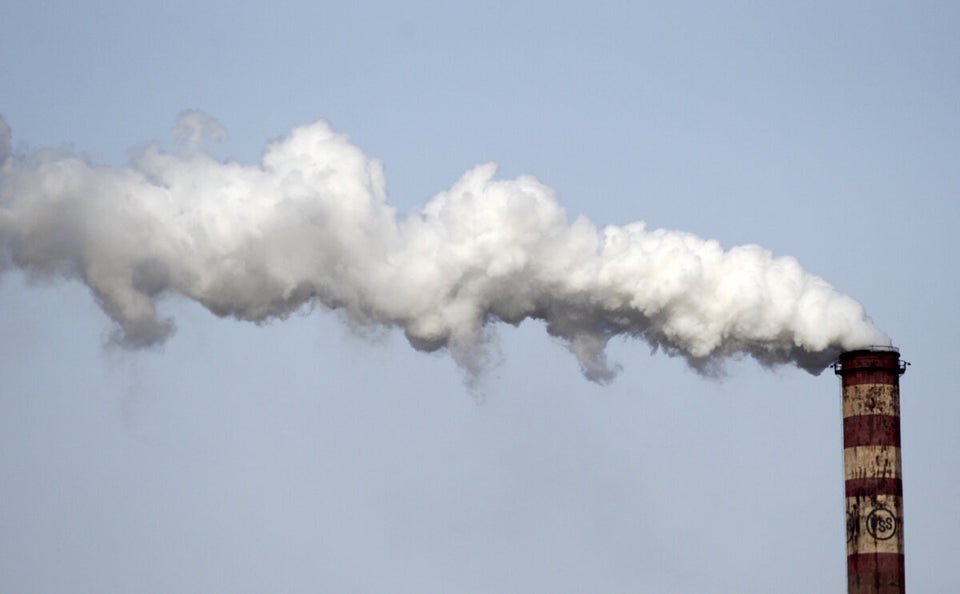 Top 10 Most Polluting Countries
PHOTOS: TOP POLLUTING PROVINCES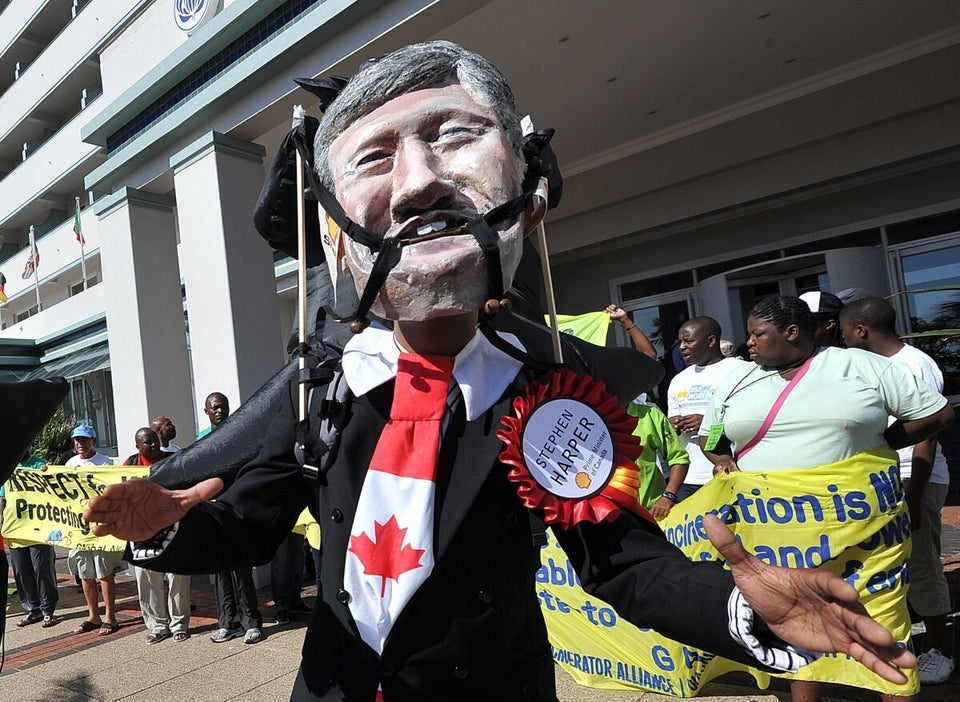 Top polluting provinces
PHOTOS: KENT VISITS HUFFPOST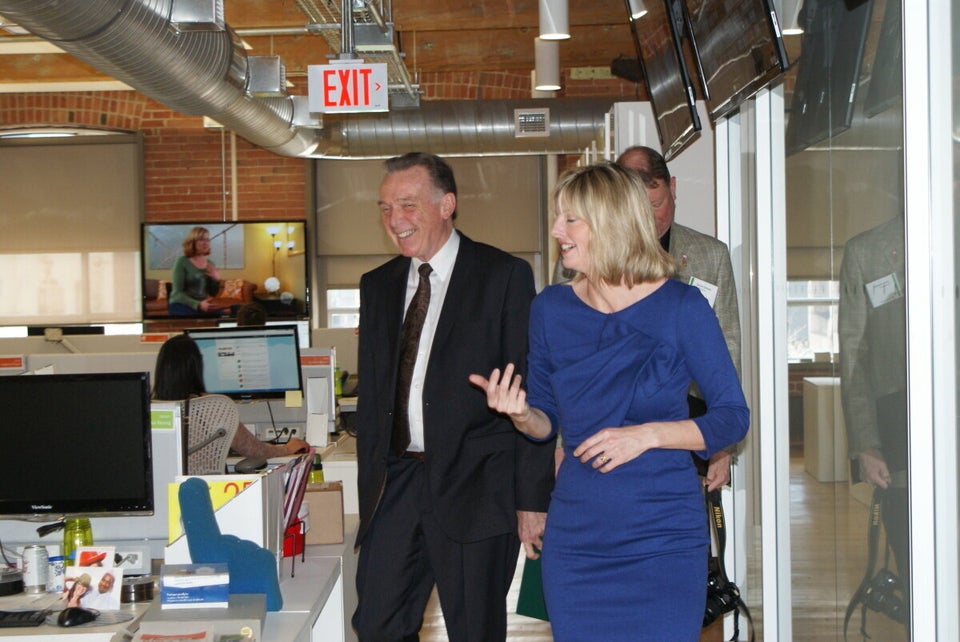 Peter Kent Meets The Huffington Post Canada
Popular in the Community