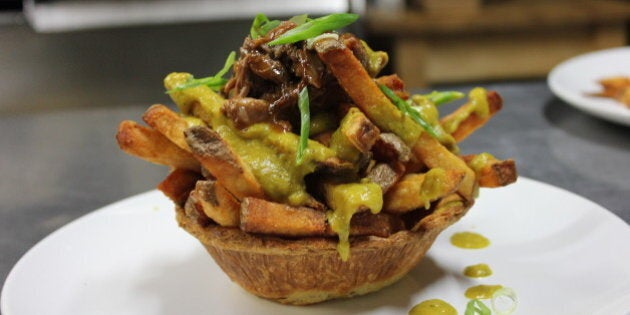 Frigid winter days in Ontario and Quebec are about to warm up with pounds and pounds of meat, gravy and cheese. La Poutine Week is back in some lucky Canadian cities, and this year, there's a lot of food to salivate over.
The annual week of poutine — where participating restaurants offer up or create their favourite poutine dish for a special price — starts on Feb. 1, and runs through Feb. 7. This year Toronto, Montreal, Quebec City, Ottawa, Sherbrooke Que. and Gatineau, Que., collectively have 120 restaurateurs lining up to serve up their hungry customers plates of the good stuff.
For the first time, La Poutine Week has also expanded internationally, featuring Le Montreal Shack in Sydney and Mile End Deli in New York. And it's no surprise our love for poutine is slowly making its way around the globe — the BBC even named poutine as a top food trend in 2015 (even though all of us loyal Canadians knew it was a trend ages ago).
"Our goal is to get people excited about trying a creation that can be presented in an infinite number of ways, and on the flip side, if we can help small businesses make some noise with something so traditional, we will be really happy," says La Poutine Week co-founder Na'eem Adam.
Last year, Poutine Week offered all their dishes at $10, but this year Adam says they have left restaurants to decide for a price themselves.
Looking through the list below, you'll find everything from traditional takes on cheese and gravy to over-the-top poutine explosions of seafood, beef, pork and a ton of onions. There are also a few international takes on poutine this year, including poutine spring rolls and even a Lebanese edition.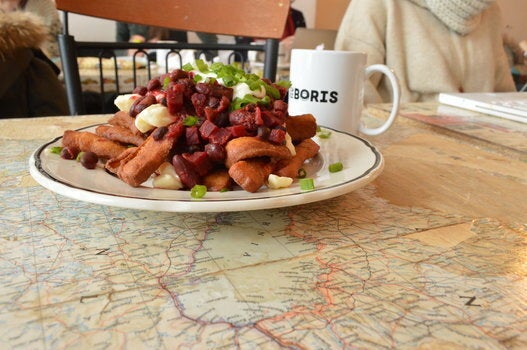 Poutine Week 2015
Popular in the Community