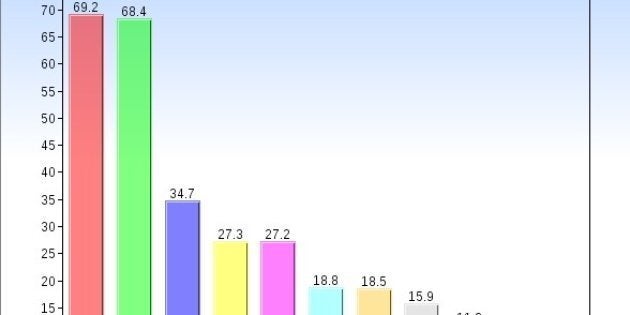 On any battleground, common wisdom has long held that defeating an adversary often owes a great deal to one's ability to think like the enemy.
So it comes as little surprise that as transnational corporations use their global reach to cut costs -- and workers' pay -- the labour movement has begun to take a similar tack. From picket lines to backroom discussions, big labour is banding together across sectoral, national and international borders in an attempt to capitalize on the very forces that for years have been employed against them.
As Sid Ryan, president of the Ontario Federation of Labour, explains, "There's only one way we can fight globalization, and that's to reach out to unions around the globe."
It's a strategy that's being implemented on many fronts in an effort union leaders describe as labour's best -- and only -- chance for survival.
This week in Washington, D.C., Public Services International, an umbrella organization representing 20 million workers from nearly 150 countries, is holding a meeting of North American public sector unions -- which Canadian Union of Public Employees national president Paul Moist says is the first of its kind in more than 30 years.
In addition to increasingly hostile bargaining tables and mounting attacks on pensions, Moist says discussion has underscored the need for greater cooperation.
"I don't think we have the luxury anymore in our own borders to focus on our own issues. Globally, we can't afford not to be talking to each other," he told The Huffington Post on Wednesday. "The trade union movement must move beyond the borders of supporting one another and supporting communities and non-unionized workers as well.
"I believe we'll thrive -- or not -- based on our ability to do those things."
CAW national president Ken Lewenza echoed this sentiment at a rally on Saturday in London, Ont., which drew thousands in support of 420 locked out Electro-Motive Diesel (EMD) workers.
"This will be a wake up call for the international communities, for the international labour movement to act like these global companies. If they're going to exploit workers from one country to another, we arm our forces and we just refuse to do work that's going to be moved to the lowest bidder," he told media. "If the international labour community can't come together in one voice and one fight-back campaign, then the only question is when are we going to lose the identity of the trade union."
With pressure mounting to cut government spending and boost corporate profits, Moist says the bonds between public and private sector unions have never been closer.
This cooperation was evident at the rally in London, when the leaders of virtually every major Canadian labour organization took to the stage.
During his speech, Moist pledged $15,000 on behalf of CUPE to support the affected CAW workers and their families -- an amount he expects to grow if the lockout wears on.
"We need to not just visibly support, we need to financially support all strikes," he said on Wednesday. "CUPE is predominantly a public sector union, but … we need to support all workers who are kind of on the receiving end of a corporate blow, and that's my take on what's going on in London."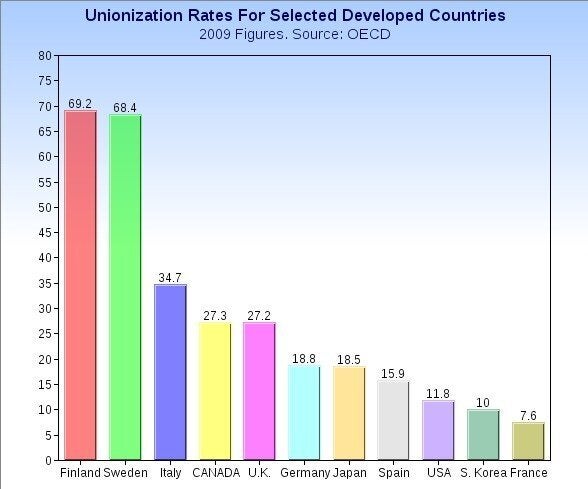 Despite raking in record profits in 2011, Illinois-based heavy machinery manufacturing giant Caterpillar, which owns EMD through its subsidiary Progress Rail, locked out CAW workers at its London plant on January 1 when the union refused to accept a deal that would slash wages from $35 to 16.50.
All of which explains why a delegation from United Electrical, Radio and Machine Workers of America (UE) -- the union that represents workers in Erie, Penn., who build locomotives for General Electric, EMD's main competitor -- made the trek to London on Saturday.
When it comes to "fighting these multinationals," Gene Elk, a UE official involved in bargaining with General Electric, says widespread cooperation among unions is a must.
Though UE recently negotiated a three-year contract for workers at the Erie plant, Elk says there is a sense that "GE is following lock-step the pattern set by [Caterpillar]."
Last year, GE announced it is building two new plants in Fort Worth, Texas, where Elk suspects wages will be within the $15 to $18 range -- about half of what workers make at the Erie plant.
"We don't think it's an accident that GE is setting up a low wage shop in Fort Worth, just like [Caterpillar] is setting up a low-wage shop in Muncie," he says. "They're both doing the same thing."
Both Texas and Indiana are so-called "right-to-work" states, where legislation has made it more difficult for unions to organize.
GE Transportation spokesman Stephan Koller did not address questions about the Fort Worth facility, but maintained that the recent negotiations in Erie "ended in a package that offers good wages and good benefits to our employees."
"GE did not lock out any of its employees and did not request any wage reductions," he said.
According to Elaine Bernard, executive director of the Labor and Worklife Program at Harvard Law School, the solidarity between the CAW and UE represents a deepening understanding within the labour movement of how dramatically globalization has shifted the playing field.
"In the old days, you would have said, 'Well, gee if these Canadian workers' plant closes, that's good; That's more work for us.' They're not seeing it that way," she says. "They're realizing that if these workers who have fought for and won reasonable working conditions have their working conditions cut in half, that's not going to benefit anyone in the U.S."
She describes the recent, tangible examples of growing coordination between disparate unions as the tip of an iceberg that is only beginning to emerge.
"You're seeing the one-ninth," she says, "but trust me, there's eight-ninths below."
Precisely what this enhanced cooperation will bring -- and how soon -- however, remains to be seen.
In the case of disputes with multinationals like Caterpillar, Ryerson University labour expert Maurice Mazzerolle says power will elude workers until they can mount a campaign that affects the company's bottom line -- "because at the end of the day, that's what they'll respond to.
"I think it would take a meaningful or dialogue or gesture or something from a significant purchaser or their equipment or a government," he says. "It just can't be [about] their reputation."
CORRECTION: Gene Elk is a UE official involved in negotiations with GE. An earlier version of this story incorrectly identified him as UE's national organizing director. The Huffington Post regrets the error.
FLASHPOINTS IN THE HISTORY OF CANADIAN LABOUR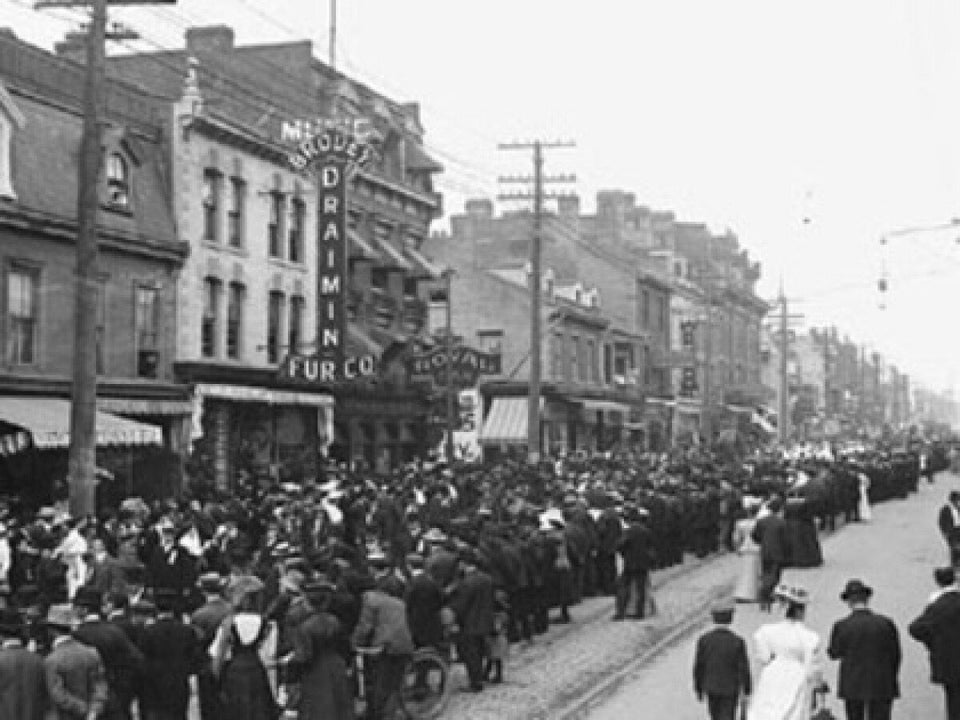 Flashpoints In History Of Canadian Labour