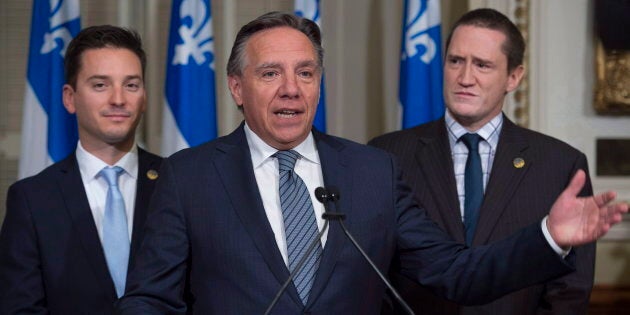 Quebec's provincial government is following through on promises to cut immigration levels, even as the province struggles with a historically large shortage of labour.
On the same day this week that Immigration Minister Simon Jolin-Barrette announced plans to cut immigration levels for next year by 20 per cent, the Canadian Federation of Independent Business (CFIB) released a survey showing Quebec has the country's most acute labour shortage.
Some 4.1 per cent of all jobs in Quebec — about 117,000 positions — went unfilled for four or more months in the third quarter of this year, the CFIB's Help Wanted report found, the highest rate of any province.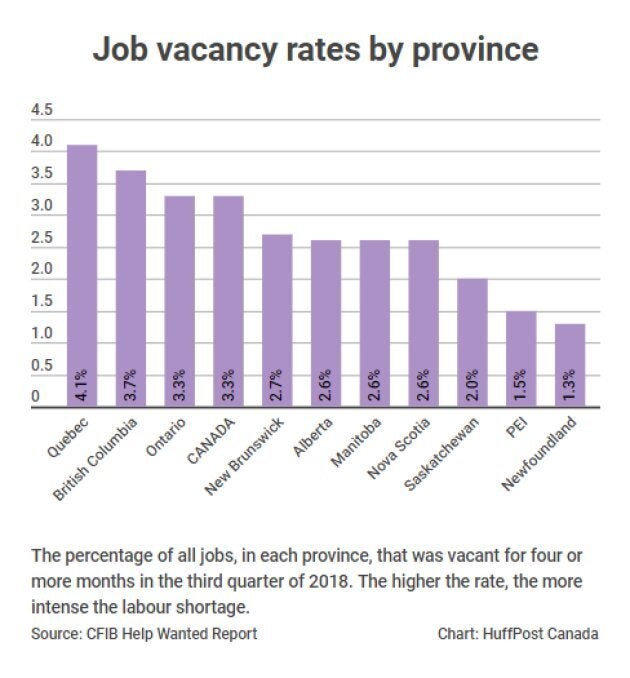 The move to reduce immigration likely won't inspire confidence among Quebec businesses struggling to find qualified workers.
"In general, it's not great messaging when you are looking at closing down or restricting some of the labour supply in the province," CFIB vice-president and chief economist Ted Mallett told HuffPost Canada.
"Business are looking for skilled workers and sometimes the best way to find them is from outside the country."
The province's new Coalition Avenir Quebec (CAQ) government says slowing down immigration temporarily is necessary to make sure immigrants are properly integrated into Quebec society.
For 2019, the province is targeting 38,000 to 42,000 immigrants, including more than 23,000 through economic immigration programs. That's down from around 53,000 immigrants this year.
The move has been criticized by some opposition parties, with Quebec Solidaire leader Manon Massé calling it "not logical," given the province's labour shortage.
Watch: The story of Canada is the story of immigration, minister says (story continues below)
The province may also see demographic challenges ahead from slowing population growth. According to data released this week by Quebec's statistical office, the province's population growth is below the Canadian average.
That means Quebec could lose political clout in the future, as its share of seats in Parliament declines, an article in the Montreal Gazette points out.
Faced with criticism from some business groups, provincial Economy Minister Pierre Fitzgibbon stressed the reduction is "temporary."