Mulcair suggested to CTV News on Saturday that Tory policies directly contributed to a "tragic" explosion that killed at least five people, with 40 still missing in the small Quebec town.
"We are seeing more and more petroleum products being transported by rail, and there are attendant dangers involved in that," he said. "And at the same time, the Conservative government is cutting transport safety in Canada, cutting back the budgets in that area."
"When we have a discussion about these things in the coming months or years let's remember this day," he said. "We are watching a magnificent little village being burned to the ground by toxic products that were being transported through it."
Former interim Liberal leader Bob Rae was quick to voice his displeasure with Mulcair's comments with a tweet that was promptly shared hundreds of times.
Andrew MacDougall, communications director for Prime Minister Stephen Harper, also took to Twitter to lambaste Mulcair for "putting politics ahead of the people."
Mulcair's comments also sparked discussions on Twitter with some saying they crossed the line and others suggesting it was a totally appropriate criticism from the opposition leader.
You can see a sample of some reactions in the gallery below.
"I honestly do believe the federal government is doing everything it can," he said at a pancake breakfast on Thursday. "They'll have our full support. There are times when we will talk partisan politics. This isn't one of them."
So, the question remains: Was Mulcair's criticism of the Harper government after the Lac-Megantic disaster appropriate in his function as the opposition leader or in poor taste?
Tell us in the comments below.
With files from The Canadian Press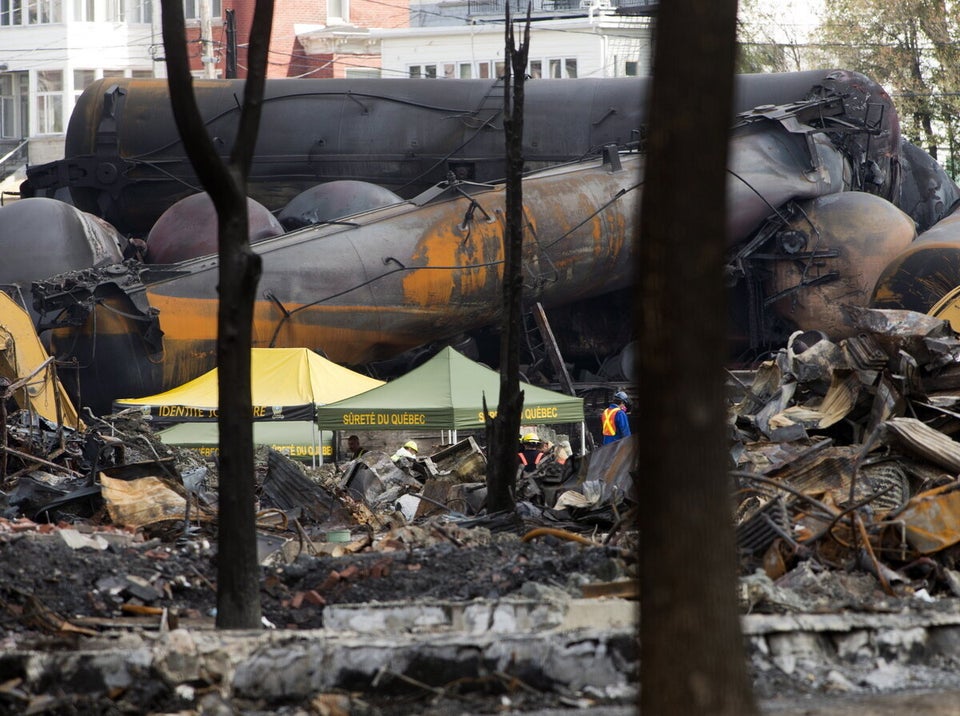 Lac-Megantic Explosions, Fire