Eastern Canada and the U.S. were swept with a nasty blizzard this week, knocking out power to thousands of people and blanketing the region in deep snow.
Photographer John Kucko captured and posted a video Sunday of a home on the shore of Lake Ontario that perfectly sums up how a lot of people have been feeling — COLD.
Wind, waves from the lake and freezing temperatures collaborated to completely encase this Webster, N.Y., house in ice.
Wildly enough, the phenomenon isn't actually that out of the ordinary for the region.
Last year, a car near Lake Erie had to be freed after being totally encased in ice.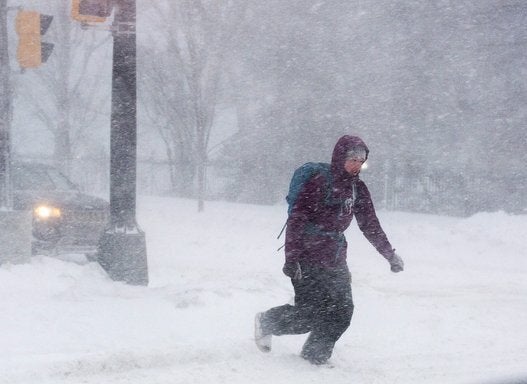 Atlantic Canada Blizzard 2017