A southwestern Ontario school board has opted to make a native-focused literature class mandatory after finding the books were more interesting and engaging to students than the classics.
The program began as an optional English course for high school students at the Lambton Kent District School Board, which was tested for a few years to gauge interest. The curriculum was first created in 2000, but has since been updated and fine-tuned.
It was such a hit with students and teachers that 10 of the board's 12 high schools currently teach this course, which will become compulsory for all its Grade 11 students starting in September.
The curriculum includes Indian Horse by Richard Wagamese, Green Grass, Running Water and Medicine River by Thomas King, As Long as the River Flows by James Bartleman, and the 7 Generations graphic novel series by David Alexander Robertson.
Longtime English teacher Denise Helmer-Johnston, who is Munsee-Delaware, said students were coming out of the course feeling that they actually learned something meaningful.
"This is that one English course where teachers go, 'Wow, I think my students really enjoyed that — it wasn't just a mandatory course they had to take, it was something they really connected with."
Secondary schools superintendent Mark Sherman said the board created the curriculum with the help of community leaders from nearby indigenous communities.
In addition to students living in Sarnia-Lambton and Chatham-Kent, the board also serves four First Nations communities: Aamjiwnaang First Nation, the Chippewas of Kettle & Stony Point First Nation, Delaware Nation at Moraviantown, and Walpole Island First Nation.
"We always talk about student engagement," he said.
"We've often thought First Nations and indigenous students — if they don't see themselves reflected.. how engaged they can be with the educational system?"
For many years, the school board has also offered optional classes in indigenous cultural studies, native languages, as well as a Grade 9 native-focused arts course.
Helmer-Johnston, who taught many native studies courses, took on the role of working directly with indigenous communities.
Now, as a special projects teacher for indigenous studies, she helps bring in First Nations leaders to speak directly to students about culture and history, working with them on the course material, and co-teaching the new curriculum.
"They really feel like this is something that they wanted to know earlier on in their educational career."

— Denise Helmer-Johnston, Lambton Kent District School Board
"More importantly, we work hard to have students go to community members and talk to them, interview them," Helmer-Johnston said. "This is where we see tremendous learning and tremendous shifts in student perspectives."
She said that by and large, students who have taken the revamped English course are coming out of it feeling like they've learned something meaningful, and are regularly talking to their parents about the topics too.
"As students start to read more and more literature about First Nations people, and by First Nations people, they start to get a real sense of the history as well, because you have to add the context to it also."

Helmer-Johnston said indigenous students in particular often ask about their own history.
"Our history has been hidden from us as much as it has been from everybody else," she said.
And from non-indigenous students, the response has been "overwhelmingly" positive. But what's been surprising to teachers is that some of the students finish the course angry.
"They really feel like this is something that they wanted to know earlier on in their educational career," Helmer-Johnston said.
"It shows that we have some work to do, but it also shows what we're doing is important."
"If anything, we're putting our students ahead in a lot of ways."
In 2015, Canadian ecumenical organization KAIROS assessed different provinces and territories on their ability to provide thorough education on indigenous issues and history. With the exception of Alberta and Saskatchewan, they found most provinces needed to significantly improve their level of commitment to educating students about residential schools, historical contributions, and contemporary issues affecting First Nations peoples.
Some provinces— Ontario included— had promised to implement this type of education, but failed to actually follow through effectively.
Replaces Shakespeare for Grade 11 students
Although the focus on indigenous literature in Grade 11 replaces Shakespeare, Sherman said the Bard hasn't totally gotten the boot.
English is a mandatory subject in all four years of high school in Ontario, leaving plenty of time to study "the classics."
But he said parents have actually applauded the change.
"(Each school's) principal took it to the parents' council, and it was actually seen as a positive.
The parents kind of came back and (were) like, 'that's great, they don't have to do Shakespeare every year.'"
Helmer-Johnston said a lot of the graduated students have also returned from university to tell her how much more they knew about indigenous history than their peers.
"If anything, we're putting our students ahead in a lot of ways," she said.
"They're going to have positive relationships with our communities, and that's probably the most important thing."
"It's about cultivating that mutual respect that we've been missing for so many years in this country.
Helmer-Johnston said the course has been pushing teachers and students toward reconciliation in "really, really positive ways."
"When a student goes home and talks to their parents and actually teaches their parents perspectives and histories that their parents weren't aware of, that is powerful.
"It's about cultivating that mutual respect that we've been missing for so many years in this country. I think that's the piece that both teachers and students are seeing and understanding, and that's really really valuable for us, for everybody."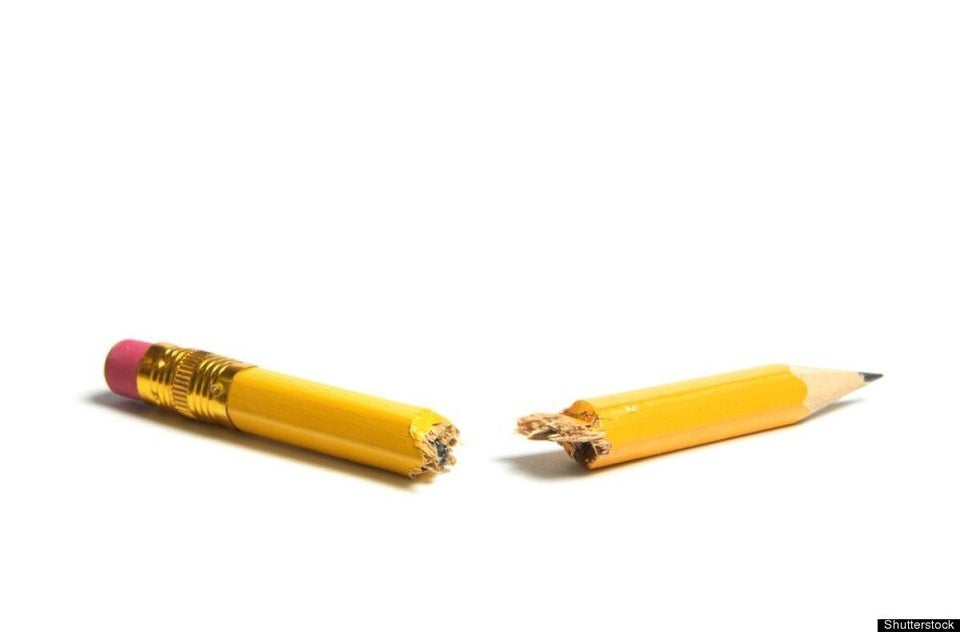 Indigenous Concerns In Canada
Popular in the Community