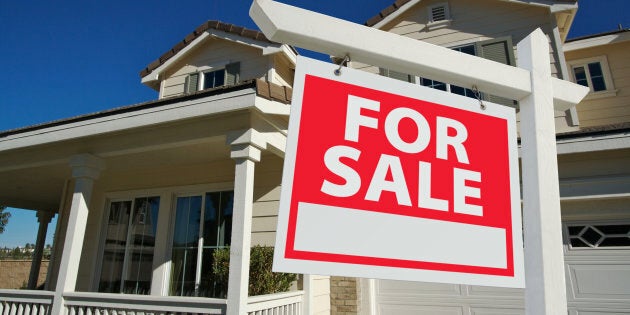 What costs more than $20,000 in Vancouver and just $239 in Edmonton? The tax you pay when buying an average home.
Residents of Toronto and Vancouver, already saddled with the highest housing costs in the country, also face the highest tax rates on their home purchases, along with Quebec City, a new study has found.
In Toronto — the only city with both provincial and municipal land transfer taxes — a repeat homebuyer would spend $25,162 on the transfer tax for an average-priced property, a tax rate of 3.1 per cent. First-time buyers qualify for a rebate, and would spend $16,687 for a tax rate of 2.1 per cent.
Either way, that's the highest land transfer tax rate in the country, according to research from real estate site Zoocasa. Compare it to a pocket-change $239 "title transfer fee" for an average house in Edmonton. The taxes you pay when buying a home are basically a postal-code lottery.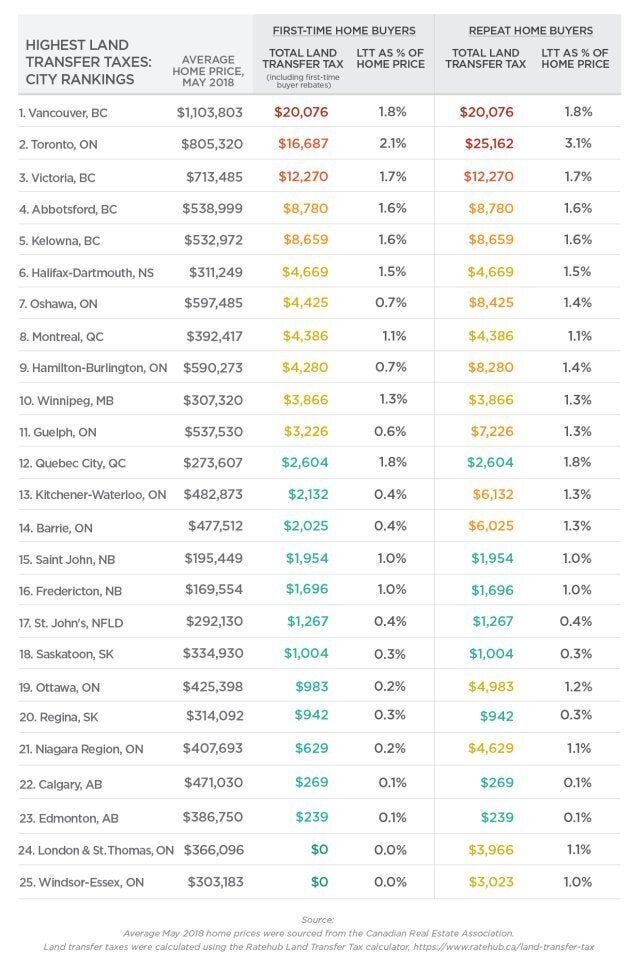 In the priciest cities, "you're looking at tens of thousands of dollars in closing costs," said Penelope Graham, managing editor at Zoocasa. "And that's a cost that can't be mortgaged, it has to be paid in cash."
Graham says that for buyers in Toronto and Vancouver, the additional cost of the land transfer tax can mean years of additional savings — during which the cost of the house you're trying to save up for could rise further.
"The bottom line is, it's an income generator" for government, she said, noting that Toronto's municipal land transfer tax (MLTT), introduced in 2008 under then-mayor David Miller, brought in some $800 million in revenue in 2017.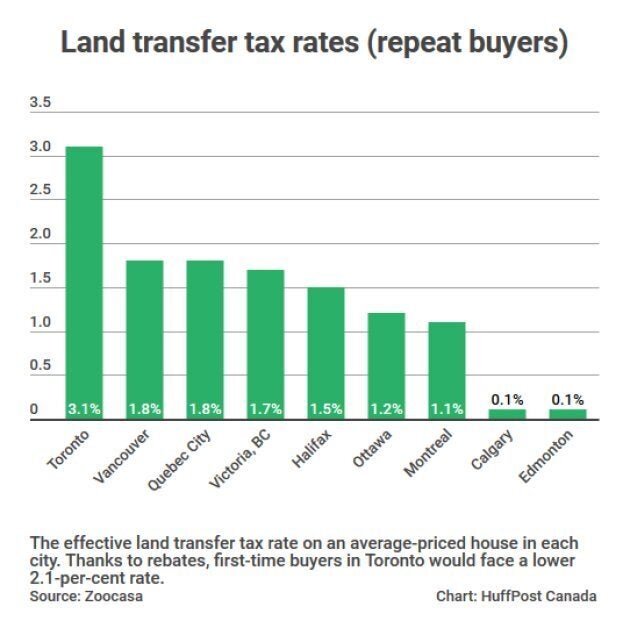 The city of Toronto notes its municipal land transfer tax has seen "tremendous growth" as house prices soared in the city in recent years.
Some fear cities may be becoming too reliant on this source of revenue that rises and falls with house prices. Graham says she has heard concerns that Toronto is becoming "too dependent on the MLTT and it makes the city vulnerable if housing prices should crash."
(For now, though, only 3.8 per cent of Toronto's budget comes from this tax. Property taxes account for a third of the city's revenue.)
Watch: Legalized cannabis could have some surprising effects on the housing market (story continues below)
For Kris Sims, the British Columbia director of the Canadian Taxpayers Foundation, the huge land transfer taxes buyers face is just one sign that governments are taking the wrong approach to tackling the affordability crisis.
"It's one of the reasons why Vancouver is facing a housing crisis," she told HuffPost Canada by phone.
All land transfer taxes do is "jack up the price of a house. And if you ask politicians why they're doing it, they say it's to help (pay for) affordable housing. Which is nonsensical," she argued.
In an effort to slow down wealthy domestic and foreign investors from driving up house prices, both the B.C. and Ontario governments have introduced policies that include additional new taxes on property.
A tax won't stop those wealthy buyers, Sims says, "but it will jack up the cost for a legitimate realtor or developer, who will transfer that cost on to future tenants or future buyers."
Recent evidence, however, suggests that there has been a notable decline in foreign-buyer interest in Toronto and Vancouver since foreign buyers' taxes were put into place in those cities, while attention has shifted to Montreal, Ottawa and other markets.
Nonetheless, the sales slowdown in the housing market this year has not yet resulted in an improvement in affordability. A recent report from Royal Bank of Canada found housing affordability deteriorated to its worst level in decades at the start of this year.
Echoing the arguments made by realtor groups and developers, Sims says governments should focus on increasing the supply of housing in those cities. She cites real estate insiders who say growing red tape means it now takes five years to develop a new residential property in Vancouver.
"It's at a snail's pace for actual housing supply," said Sims, who rents her Vancouver-area home because "for many working people in Vancouver ... home ownership is just out of the question. Forget it."
Popular in the Community