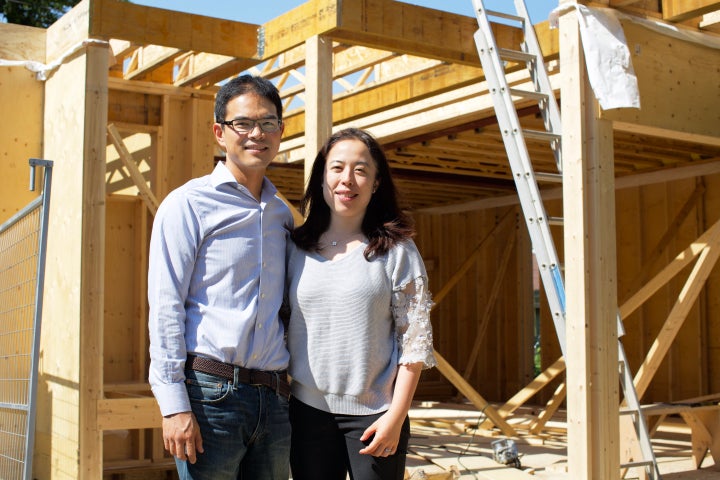 TORONTO — Jeffrey Lin envisions the laneway behind his house to become a neighbourhood oasis as homes replace garages and families fill the space.
"Kids will be out here," Lin, 40, said while gesturing down the laneway bordered by mature backyard trees in the west-end of Toronto. "It's quieter than the main street."
Lin and his wife Shelley are among the first in the city to take advantage of the city's one-year-old regulations allowing laneway housing. They hope their 3-bedroom, 2,000-square-foot suite including two storeys, finished basement and carport will be complete in October.
The couple plan to rent it out to help pay the mortgage for the property they bought in 2017. They currently work in the financial sector, have two young boys, and rent out the main house while living with Shelley's parents in Etobicoke.
When asked why they took on the building project, which is complicated due to the many rules the city has put into place, Shelley said it just made sense.
"We already have the land, and it's a good location — near High Park and the Union Pearson Express stop — and in the future it could be for our kids when they're older, or for my parents when they're older," she said.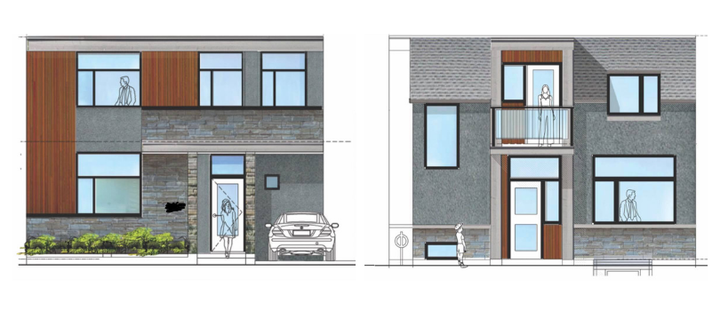 In the meantime, they'll be adding a rental space uncommon in Toronto's market, where property owners often divide up homes into small units with only one or two bedrooms, said Shelley. Their laneway suite, with high-end fixtures and natural light streaming through, will be perfect for a family.
The City of Toronto defines laneway suites as residential units that must have their own kitchens and bathrooms and be on the same lot as a house. By permitting homeowners to build these units, the city is hoping to add much-needed housing stock to the rental market. It currently has more than 300 km of laneways and 47,000 residential properties that abutt them.
In Vancouver, the city has allowed laneway suites for 10 years, and has approved nearly 4,000 applications, including 750 in 2018 alone, said spokesperson Kristen Langan. "They provide housing for diverse groups of people, including renters who want to live in detached housing, and create new intergenerational housing options for families."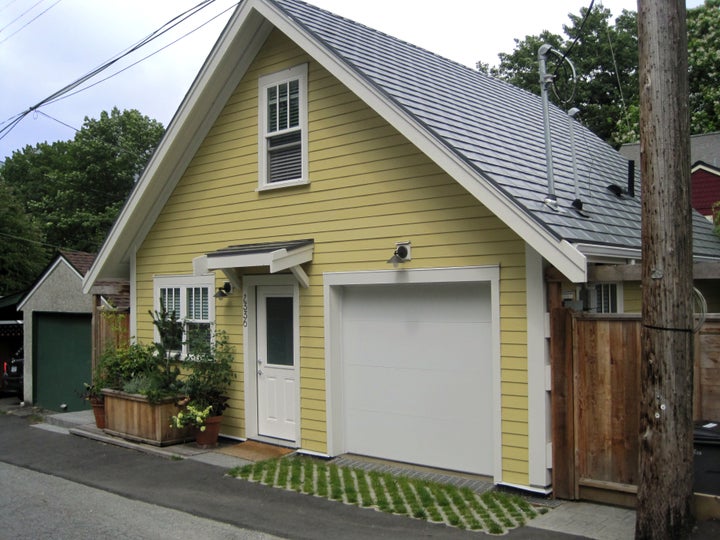 Gradually, homeowners in Toronto are buying in. In the past year, the city said it has issued 12 permits and is reviewing 25 other applications. More than 130 applications are in the early stages of the process.
The city expects more applications once council approves expanding the regulations beyond Toronto proper and East York to the entire municipality. The housing committee voted in support of the expansion Wednesday.
"(Laneway housing) is intended to focus on the so-called missing middle," Councillor Joe Cressy said at the committee meeting. "It won't change rental affordability overnight, but it is smart, appropriate and provides additional housing options for renters who will be able to afford but currently cannot access this type of housing."
The Lins conceded it has been expensive to build the suite, designed with the help of an architect.
They've hired contractors to route plumbing and sewage from the street through their backyard to the laneway. Due to height constraints, they've had to dig deeper than they'd have liked to fit in a basement, plus two storeys. To keep enough space between the suite and their neighbour's garage, they've forgone a structural post for more expensive, supportive beams.
But neighbours are intrigued by the idea, Shelley said. Already a few are in the process of designing their own laneway suites, and others are considering it.
"We're hoping the city can relax the rules so people can build more for their space," she said.