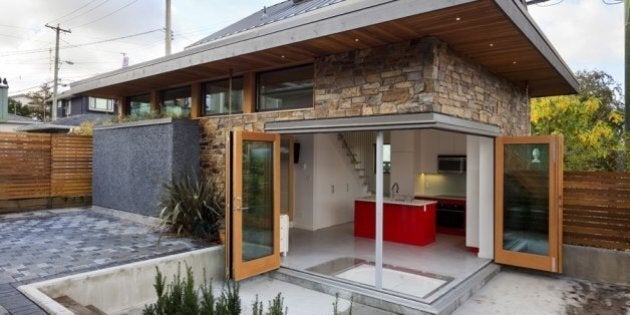 Laneway housing continues to be a popular option among Vancouver homeowners, as the city issued a similar number of permits for the rental units this year to those approved last year.
The city signed off on 348 laneway housing permits in 2013, compared to 350 in 2012. 229 permits were issued in 2011, while 192 were approved in 2010 and 18 in 2009, said a news release.
Coun. Geoff Meggs told The Province that the units have been approved in numerous areas around Vancouver, and not just in a single neighbourhood.
"In some cases, we see families that are creating space for their adult children, which is allowing families to live in the city who wouldn't otherwise be able to," he said.
Kim Little, sales and marketing representative at Smallworks, a builder of laneway homes, said the units are ideal for family solutions such as aging residents who want to downsize or young parents who want to raise their children in the neighbourhoods where they grew up.
"The next generation doesn't want the excess of 'stuff,'" she told The Huffington Post B.C.
"With a tablet and smartphone they can run the home office and family schedules."
Little said a laneway home can cost as much as $280,000 to build, when you take expenses such as permitting, site work and construction into account.
Renting a unit can range anywhere from $1,800 per month for a home on Vancouver's eastside, up to as much as $2,500 per month on the westside.
But those are high-end estimates, and Little said it may be possible to rent a one-bedroom laneway unit in East Vancouver for as low as $1,200 per month.
Little admits they're expensive, but added that the prices are likely where they are because the units are among the most desirable rental options on the market.
She said it's possible that as more laneway homes come on the market, they'll begin to attract more renters and start pulling people out of units such as condos and basement suites.
"It's creating more rental options and more variety which will in turn, over time, bring other types of rental opportunities into the affordability range," Little said.
Some critics say that the laneway homes don't go far enough to provide affordable housing for the city's poorest residents.
Jean Swanson with the Carnegie Community Action Project told News1130 that the units don't do much for people living on social assistance.
"We're interested in housing that people on welfare can afford which is $375 a month. So the laneway housing is renting for a lot more than that, like $1,000 probably," she said.
The news came about laneway housing came amid a city announcement that Vancouver had set a record for new rental housing for the second consecutive year.
Statistics show that 1,097 units of new rental housing were approved in 2013, beating a previous record high of 1,021 units in 2012, said a news release.
CORRECTION: An earlier version of this story quoted Michael Lyons, a now-former VP of sales and marketing for Smallworks. His comments have been replaced with those of Kim Little, who is currently in charge of sales and marketing.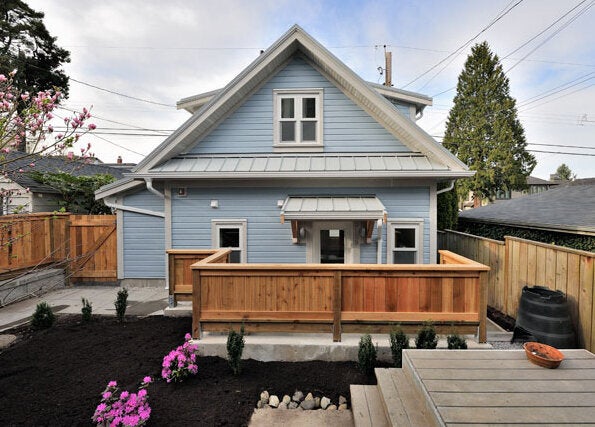 Vancouver Laneway Housing - By Smallworks