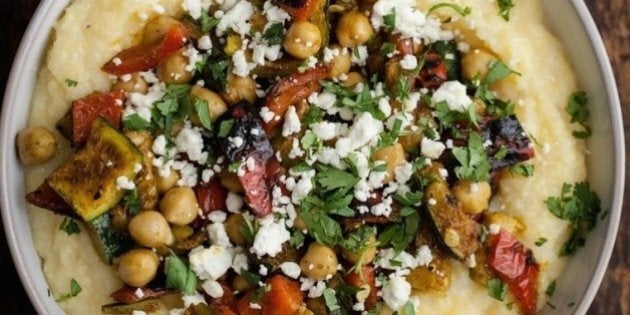 Las Vegas is known for its excesses, and it's that skin, sin and decadence that entice more than 40 million people to the city each year. That, and the all-you-can-eat buffets.
Sin City has truly redefined the culinary and wine experience since the days of the shrimp cocktail specials. Celebrity chefs have turned Vegas into one of the top foodie cities in the world with something to delight everyone's tastes -- including the vegans and vegetarians that make up a growing percentage of the North American population.
If you follow a plant-based diet, you won't want to leave finding food you can eat and still stay true to your vegan or vegetarian ideals to chance. Here are a few sure bets for vegans and vegetarians on the Las Vegas Strip.
3131 South Las Vegas Blvd
Each restaurant at Wynn Las Vegas and Encore offers exceptional vegan and vegetarian menus, and Zoozacrackers Deli is another winner from Steve Wynn, a former vegan. Their coconut based choco-shake is to die for.
You might be surprised how many steakhouses have comprehensive vegan and vegetarian options, but the gold standard is set at Botero in Encore. The vegan tasting menu at $65 a person offers such delights as heirloom tomato gazpacho, grilled peach panzanella salad and crispy tofu loin. Finish the meal with the rich vegan chocolate cream pie and you'll wish you could shake Steve Wynn's hand personally to thank him for offering such an incredible plant-based menu.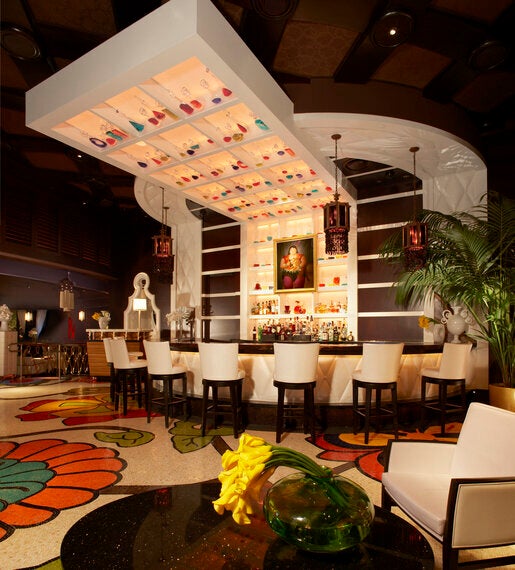 In The Shoppes at Mandalay Place is an Italian joint with a huge vegan menu. From Meatless Meatballs (tender Gardein meatballs topped with fresh marinara sauce and melted Daiya mozzarella shreds) to BBQ Chick'n pizza (topped with Gardein chicken, Daiya mozzarella, sweet BBQ sauce and fresh basil), vegans have a menu to choose from as tantalizing as the regular menu.
This upscale small plate restaurant offers plenty of Spanish influenced options for those who eschew meat. Tapas include apple-manchego salad, brava potatoes, jumbo Spanish white asparagus, sautéed padron peppers and a vegan paella. Olé!
As Botero proves, vegetarian and vegans still dine alongside their meat-eating friends at a steak house. The Craftsteak menu doesn't have as many options for a filling entrée as Botera, but there are plenty of sides that would make up a delicious meal, including the heirloom cauliflower, rosemary fingerling potatoes and creamy risotto.
Their vegan sliders, mini versions of their larger "Urth" burger, are made from vegan patties prepared in house and topped with sprouts, avocado and more veggie goodness. Be sure to pair it with their natural cut fries and of course, a side of their drunken vegan coconut raspberry shake.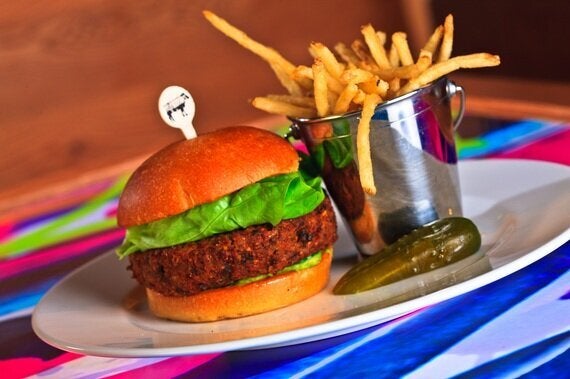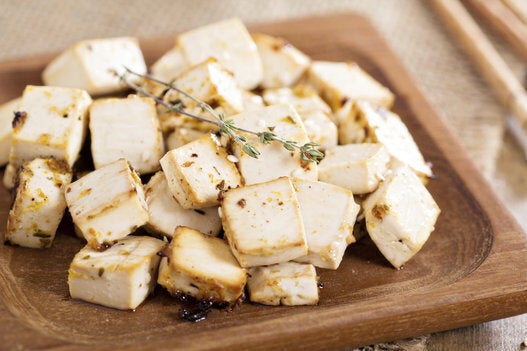 12 Ways For Vegans/Veggies To Get Energy