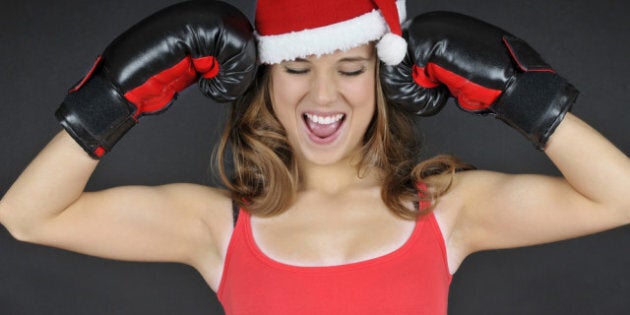 By Marissa Schroder, Publisher of Get Out There Magazine
Stay inspired long after the shine of New Year's resolutions has worn off. These gifts for fitness buffs-in-the-making will be sure to extend those workouts well into 2013 and beyond!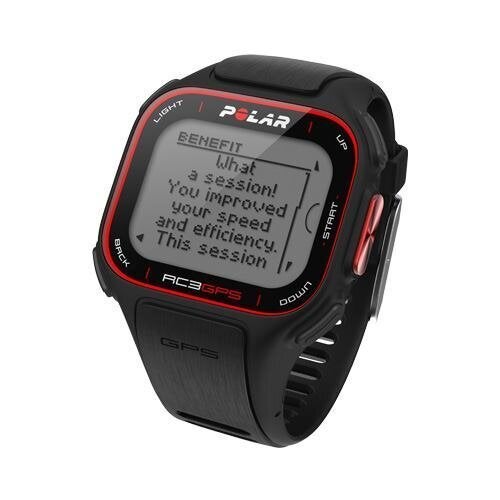 Last Minute Fitness Gifts
1. Polar's RC3 GPS watch combines a heart rate monitor with GPS system in a small and slick package. Smart features like a fitness test, calorie burn tracker and endurance programs help you train more efficiently and improve performance. The built-in GPS can track your cycling or running route, speed and pace. Watch this video review for a full overview. $359.99 - $379.99, depending on the model, www.polarca.com
2. For ladies who get inspired to get moving by looking good, Moving Comfort's Urban Gym Tee combines the best of style and function for your next gym workout. An adjustable gathering at the waist allows you to customize the fit for the most flattering look on your body and the fabric — made from recycled coffee grounds — wicks away sweat to keep you dry. $54, www.movingcomfort.com
3. A Fitter First Wobble Board is a great start for a new home gym. A wobble board, often used by personal trainers and physiotherapists, helps develop core strength, balance and coordination. This board can be adjusted to three levels of difficulty and easily stored in a closet or under a bed when not in use. $79.95 (16" board), www.fitter1.com
4. Whether you're heading out to run hill repeats or for an early morning run to the gym, The North Face's Stormy Trail Jacket will keep you protected from rain, sleet and wind and the FlashDry technology means it'll dry fast and keep you warm. This "Energy Yellow" colour will offer great visibility in low-light conditions. Watch this video for a full review. $180, www.thenorthface.com
5. These adorable kicks by Skechers are part of their GOwalk line of walking shoes. These shoes can be worn without socks and their minimalist style promotes a more natural, barefoot-style feel. These shoes come in a range of colours and can be worn for walks around your neighbourhood or fitness walks with friends. $75, www.skechers.com
6. Build core strength to improve overall performance in all sports with Everlast's Powercore Medicine Ball. Add weight when doing squats or practice a traditional ball toss with a workout partner at a local park. This ball has textured panels, which offer excellent grip and prevent slips. Around $40, www.everlast.com
7. A set of foam rollers is great for self-massage after a tough workout. We love this TravelRoll from Fitter First, that is small enough to tuck into your suitcase on business trips. $44.95 - $79.95, www.fitter1.com
8. Shock Absorber Canada's Ultimate Run Bra helps reduce the bounce by up to 74%. Ladies, consider this knowledge our gift to you! These bras are packed with technology: quick dry, moisture wicking and breathable. This bra has no seams on the inside, minimizing chafe. $69, www.facebook.com/shockabsorbercanada
9. We absolutely love these snowflake-themed bottles from Vapur. Vapur bottles are unique in that they roll down when empty, so you can easily toss into your gym bag where they'll take up almost no space. Around $10, www.vapur.us
10. Love a CrossFitter? Get them a pair of Reebok's low-profile Nano 2.0 shoes, designed for CrossFit. The breathable mesh upper provides great lateral support and an EVA midsole gives you great ground contact and feel. $120, www.reebok.ca
Marissa Schroder is publisher of Get Out There Magazine, Canada's destination for endurance athletes and outdoor enthusiasts.
Popular in the Community