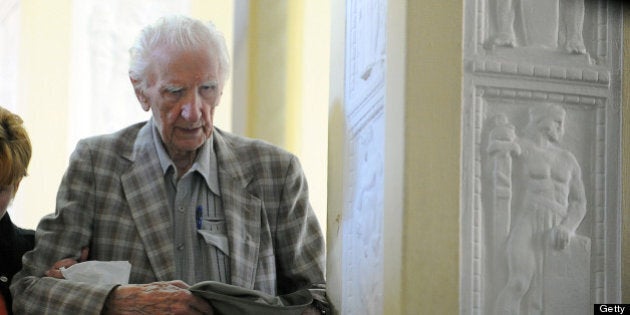 Laszlo Csatary, a Hungarian who lived in Canada for several decades, has been indicted by Hungarian prosecutors for Nazi-era war crimes, including sending Jews to Auschwitz and running an internment camp.
Csatary, 98, worked as an art dealer in Canada for several decades but left in 1997 before a deportation hearing, the Associated Press reports. His Canadian citizenship was later revoked.
The Hungarian allegedly served in the Nazi police in Kosice, now in Slovakia. Csatary denies the charges.
"With his actions, Laszlo Csatary... deliberately provided help to the unlawful executions and torture committed against Jews deported to concentration camps," the prosecutor's statement reads.
Csatary was found guilty in absentia in 1948 and arrested by Hungarian authorities in 2012, Reuters reports.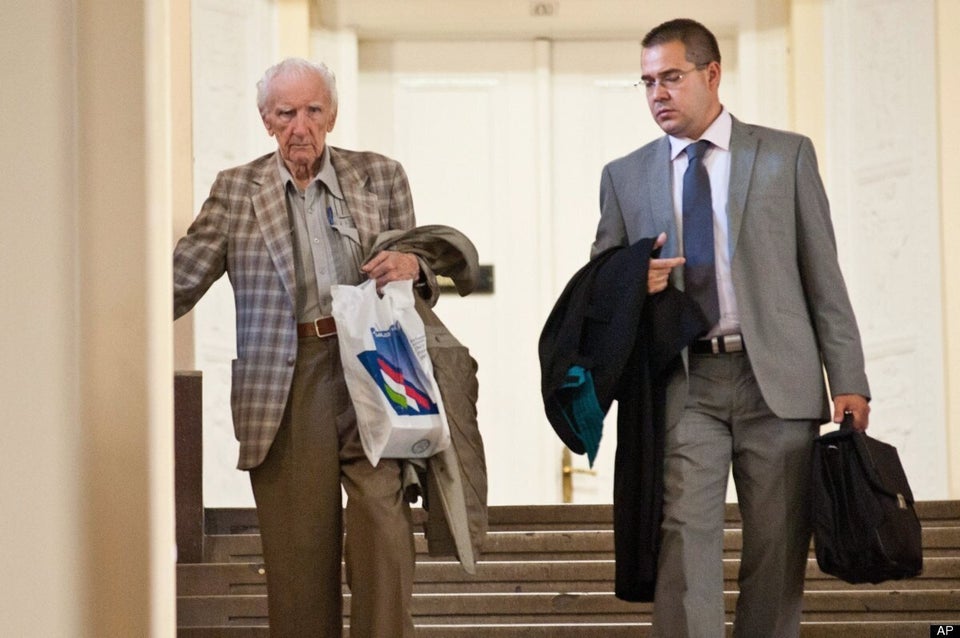 Laszlo Csatary
Popular in the Community