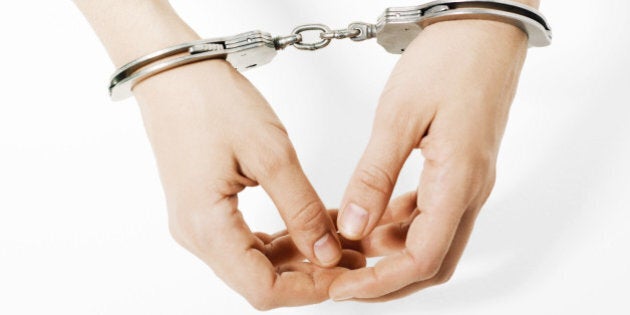 Laura Liscio, a criminal defence lawyer, was arrested in Brampton Court on Thursday, February 12, allegedly for passing narcotics to her in-custody client.
According to many accounts, police arrested her in full view of the public, while she was in her lawyers' attire, about to enter a courtroom and represent her client. They handcuffed her. They paraded her through the courthouse, marched her out the front doors and took her to the police station. It was a humiliating arrest, from officers who must have contemplated the impact of such an arrest, not just on Ms. Liscio, but on the reputation of all criminal defence lawyers.
Peel Region Police claim that Ms. Liscio that drugs were found in the change of clothes that Ms. Liscio brought for a client in custody. They arrested her soon thereafter.
I don't know Laura Liscio personally.
In any case, this article is not really about her.
It is about how she was arrested her. And how that arrest differs from the way other actors in the criminal justice system, such as police officers, are treated when suspected of having committed an offence.
Peel Regional Police deny many of the details of the arrest. But others, including her lawyer, confirm the assertions described above.
The arrest is particularly objectionable because this kind of public humiliation seems to be reserved for criminal defence lawyers (and other "bad guys"). It's not how officers generally arrest other officers.
Now, you may ask, "What was she doing, bringing a change of clothes for her client?" And, "What is wrong with a criminal lawyer being quickly arrested for possession for the purpose of trafficking narcotics?"
Let's first look at the issue of obtaining civilian clothes for inmates, and then at the options available to the police when they believe that someone has committed an offence.
Inmates and Civilian Clothes
When accused persons who are detained in custody are transferred to court, they are often brought in their prison gear: their orange or blue jumpsuits. Most people don't want to appear before a judge or jury in these jumpsuits. They want to give their evidence, their side of their story, or to listen to the evidence against them, in their own clothes. They want to be presentable. They want to feel as human beings. They don't want to dress as if a guilty verdict has already been issued against them. This is perfectly understandable.
Usually, the families of these detained accused can make it to the detention centre and deliver some clothes to them, ahead of their hearing. But sometimes that does not happen. Some detainees don't have family or friends close by. Often family members attend the jail, only to be turned away, because there is a lock down, a job action, not enough staff on duty, or for a myriad of other reasons.
In such cases, a family member or a friend may bring the clothes to the court house, to give to the accused person. But there can be no direct contact between members of the public and the accused at the courthouse. And the guards do not take items from the public for inmates. So the only solution left is to make defence lawyers the couriers who take the clothes from the family members and take them to the guards, who then pass them on to the inmates.
Now, it's alleged that the change of clothes which Ms. Liscio likely received from someone and likely passed to the court guards contained narcotics. It's not hard to imagine that drugs could have been hidden, by a third party, in the clothes in a manner that could not be detected by a lawyer.
This is possibility required further investigation by the police. But it appears that they did not do that.
Instead, they immediately arrested Ms. Liscio.
But even if Ms. Liscio should have been arrested, the arrest should not have been conducted in the manner exercised by the police.
Let me clarify some points about the decision to arrest:
Arrests don't need to be done a) immediately, b) with the use of handcuffs, or c) publicly:
First, the police can and often do exercise discretion in deciding when to act. They can conduct further investigation to determine, for example, if Ms. Liscio had any knowledge of the drugs allegedly being found in the clothes. Let's say Ms. Liscio passes some items for an inmate to a court officer. It's entirely possible that that officer will then pass the items to another court officer. But that first officer would never be charged for trafficking. What distinguishes that first officer from Ms. Liscio? Nothing other than the fact that Liscio is a defence lawyer.
Based on the facts, and the real possibility that Ms. Liscio was unaware of the presence of narcotics, her case certainly warranted patience and further investigation.
Second, the police don't have to actually handcuff people to arrest them. Unlike what we see on T.V., an arrest can be and often is affected without handcuffs. In fact, the words, "You are under arrest" usually suffice. Officers are supposed to use less intrusive options whenever it is safe to do so. Ms. Liscio was certainly not posing a danger to anyone. She was not running away. This was a clear example of a case where handcuffs should not have been used.
Third, even when a person must be arrested, the police do not need to make a public spectacle of an arrest.
Officers can wait until the lawyers' court matters are completed, then tell her that they need to speak to her. They can even tell her that they intend to charge her. They can tell her, as they do in many other cases and almost always when they intend to arrest other police officers, "Come to the station. Bring your toothbrush, we're going to hold you. Bring your lawyer."
What circumstances, then, would justify officers barging in and arresting someone at their workplace, or in such a public, demeaning manner?
If the officers have reasonable grounds to believe that the person in question is about to commit another offence, then they can immediately arrest him or her. If they believe that the person will get rid of evidence (for example, delete documents on a computer, or throw a gun into a river), then they are justified in arresting that person immediately. But in most cases, where the police have their evidence, and where there is no reason to believe that there will be a perpetuation of the offence, the police can ask the person to attend the station, or to come and talk to them.
That's what police officers often do. It's certainly the courtesy they extend to other police officers who are accused of crimes.
And that's what they should have done here.
This would not be special treatment for a defence lawyers. It would be a professional way of handling the situation. It would involve a less onerous and less intrusive way of charging someone: something that officers are required to do, when praticable.
Compare Ms. Liscio's case to those of police officers, also players in the criminal justice system, who have been charged with much more serious offences. How were they dealt with by other officers?
Officers Arresting Officers
Remember Sargeant John Schertzer, Detectives Steve Correia, Joseph Miched, Ray Pollard and Richard Benoit? Among them, they and other officers faced several serious charges, including extortion, obstruction of justice, theft, perjury, assault causing bodily harm, and falsification of notes. At the time when they were charged, these officers' unlawful and criminal behaviour had led to 150 cases being stayed.
Yet these officers were not arrested in public, in front of their families, or made a spectacle of in any way. In fact, they were treated with utmost respect, considering the egregious charges which they faced. They were permitted to turn themselves in, attend the police station with their lawyers AND union representatives. They walked into the station, not through the public front doors, but through the back, hidden from view.
Even more astounding: Remember Officer James Forcillo, accused of second degree murder for the shooting of Sammy Yatim? He was charged with one of the most serious offences in the Criminal Code, one that carries the maximum sentence available to the state, that of life imprisonment. How was he charged? He was also invited to surrender to the Special Investigations Unit. He turned himself in, was charged, held for bail and released, all in under 24 hours. No public shaming by the police (this is not to take away from the humiliation or shaming he experienced otherwise.)
In this case, the police should have considered other explanations for the presence of drugs. They should have questioned Ms. Liscio. They should have given her the option of turning in herself. They should have considered that, as a defence lawyer, and like Crown Attorneys and police officers, Ms. Liscio has a duty for upholding the integrity of the criminal justice system. Indeed, she is reputed to be a highly ethical person.
All members of the public should be treated with respect when investigated or apprehended by the police. Whether it is a defence lawyer, a Crown Attorney, a police officer, or a regular member of the public, they should be treated with consideration, in a manner proportionate to the alleged crime, and with a deep appreciation for the possibility that the suspect may be innocent.
But whereas officers treat one another with decency, some of them appear to reserve this kind of degrading and humiliating treatment for defence lawyers.
Addendum: On Wednesday, February 18, Peel Regional Police published a third news release. In this release, police issued a retraction of some of their previous statements, and made an apology to the community, to the media, and to Ms. Liscio.
Here is an excerpt from that news release:
"On Friday, February 13, 2015, Peel Regional Police issued a press release in an attempt to clarify what were believed to be inaccuracies that had been reported both via social and traditional media. At the time of the release Peel Regional Police vehemently believed that what was contained in that release (Friday) was factually accurate. Peel Regional Police would like to correct the following details published in that release:
Upon arrest Ms. Liscio was indeed handcuffed in her court attire and escorted to a discreet location within the Court Bureau.
Following her arrest, Ms. Liscio was escorted by both uniformed and plainclothes officers to a marked cruiser.
It has subsequently been determined that the information that was originally relied upon was in fact incorrect. Peel Regional Police sincerely regrets publishing the misinformation and the impact that it has had on members of the community, members of the media and Ms. Liscio."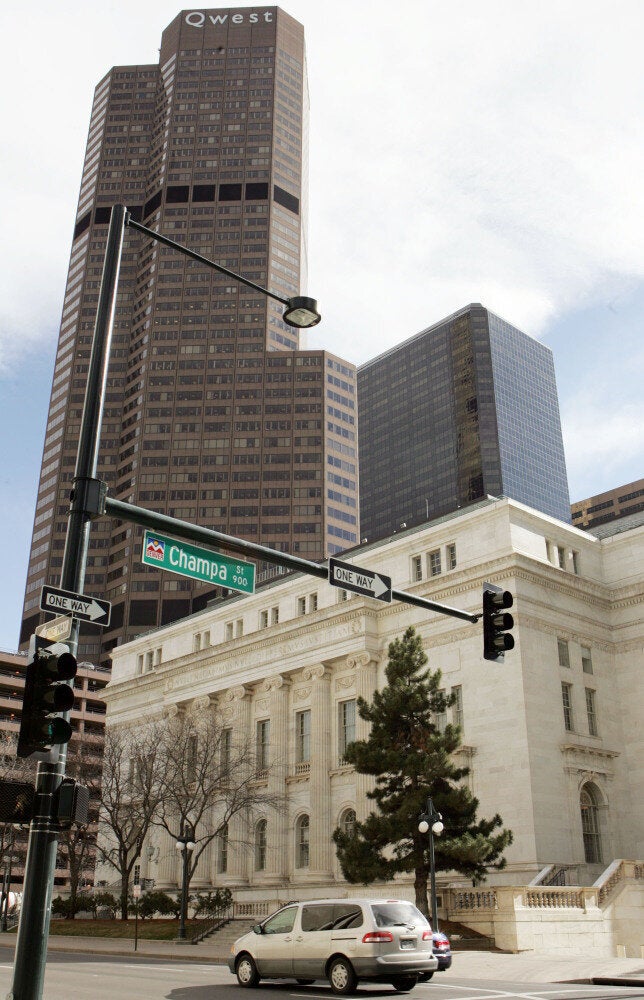 States With The Highest Paid Lawyers
Popular in the Community