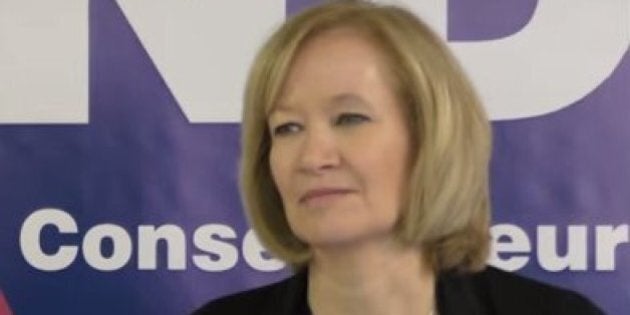 Once lauded as an election issue to watch, Canada's marijuana laws are gaining a little more attention after the prime minister's wife hinted she may support decriminalization.
"When you go down that route, marijuana becomes more readily available to children, more people become addicted to it and the health outcomes become worse," he said during a rally in Markham, Ont. on Aug. 11.
In late August, Laureen Harper stopped at one of the party's Brampton campaign offices and spoke to volunteers supporting Conservative candidate Ninder Thind.
Harper asked Thind about what issues local voters were repeatedly raising with her.
"A lot of moms are upset about the Liberals wanting to legalize marijuana, prostitution," Thind said.
"I disagree with that," Harper said. She then appears to disagree with the mandatory minimum sentences for pot-related offences that were introduced as part of the Tory government's "tough-on-crime" legislation.
"You know, you don't put people in jail — but there's a big difference between that and having it next to a school or next to a shopping mall where you can go in and buy whatever you want.
"There's a big difference."
Laureen Harper is often regarded as the Conservative party's not-so-secret weapon and has kept a busy presence on the campaign trail, meeting with candidates and constituents solo as well as alongside her husband and children.
Mandatory minimum sentences range from six months to three years depending on the severity of the offence. Under the law passed in 2012, someone who grows six plants "for the purpose of trafficking" is automatically sentenced to six months in jail.
In the same year the mandatory minimums were introduced, a U.S. panel of former and current police officials warned the Conservative government about the consequences of launching a war on drugs.
"These policies have bankrupted state budgets as limited tax dollars pay to imprison non-violent drug offenders at record rates instead of programs that can actually improve community safety," they wrote in a letter.
At home, attitudes have shifted in favour of marijuana decriminalization.
The online poll was conducted among 1,000 Canadians between Aug. 13-17. The sample has a margin of error of 3.5 percentage points, 19 times out of 20.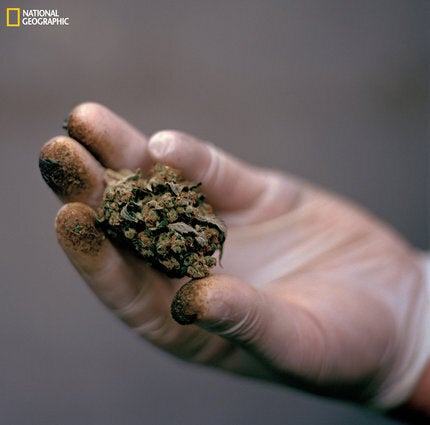 WEED: The New Science of Marijuana