Conservative MP Laurie Hawn defended the government's anti-terror legislation on Tuesday by questioning tech companies' commitment to Canadian values.
In a third-reading debate on Bill C-51, Hawn addressed criticism raised by the opposition over measures proposed in the contentious bill.
He called concerns that the bill would throw more indigenous peoples and environmentalists in jail as "nonsense." He also addressed a letter from Canadian business leaders calling Prime Minister Stephen Harper to kibosh the legislation.
"Several NDP members have cited an op-ed by some high-tech business owners critical of the bill," said the Edmonton Centre MP. He added it was "nice to see" the NDP supporting businesses before launching into his criticism.
"I would suggest that if websites providing content, hosting services or other business are profiting from the dispersal of this type of horrific material, they should seriously reconsider their business model and lack of commitment to the value that bind us as Canadians."
Hawn then attacked the Liberals, a party who supported Bill C-51 through its second and final House votes, by ridiculing Justin Trudeau and his "juvenile phallic quips."
OpenMedia communications manager David Christopher called Hawn's reference to "horrific material" a government fear-mongering tactic.
"It's pretty appalling that the government would dismiss the serious concerns of business leaders by repeating tired talking points that have already been rejected by numerous privacy and security experts," he told The Huffington Post Canada in an email.
Last month, OpenMedia collected signatures from 60 Canadian businesses opposing the government's Bill C-51, calling it a "reckless, dangerous and ineffective" piece of legislation.
"As it stands, C-51 criminalizes language in excessively broad terms that may place the authors of innocent tweets and the operators of online platforms such as Facebook, and Twitter, along with Canada's Hootsuite and Slack, at risk of criminal sanction for activities carried out on their sites," the letter read.
Tech executives including Hootsuite founder and CEO Ryan Holmes, Shopify CEO Tobi Lütke, and OpenText co-founder Tim Bray are among its signatories.
Over 215,000 people have signed the letter.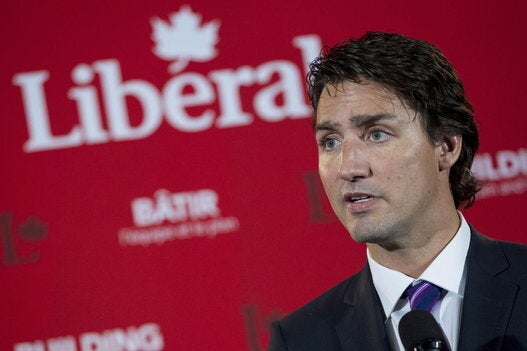 What Liberals Would Change About Bill C-51