Those are some legs, woman!
Laverne Cox strutted her way down the 2014 MTV VMAs red carpet on Sunday night looking fiercer than (dare way say) Beyonce thanks to a dangerously high slit that went up to her thighs.
Taking all the attention away from celebs such as Nicki Minaj and even Taylor Swift's jumpsuit, the "Orange is the New Black" star turned heads in a black sequin mini-dress, which seemed to be the theme of the evening.
The stunning actress even rocked new bangs with her blond 'do, which framed her stunning face.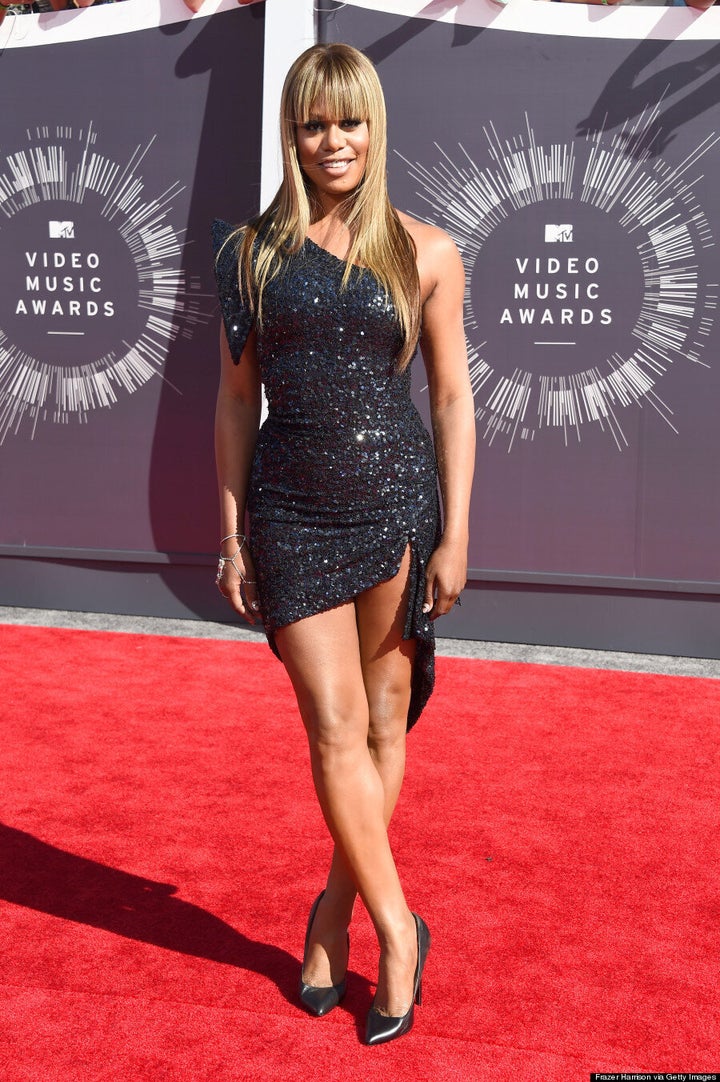 Laverne wasn't the only gal who dressed up: