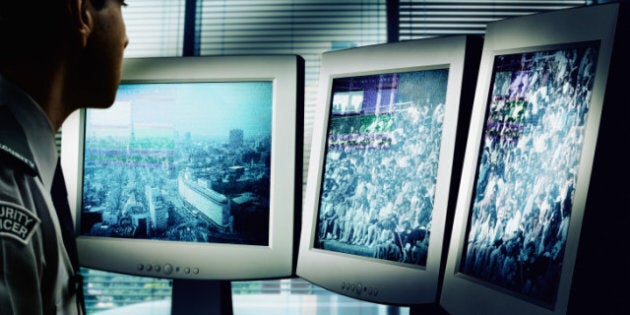 More than eight in 10 Canadians oppose giving government the power to access Internet usage data without a warrant, a fact that may put a crimp in the Conservative government's plans to give police a much freer hand in monitoring the Internet.
A survey released Thursday by the office of the Privacy Commissioner of Canada reported that 82 per cent of those polled "opposed giving police and intelligence agencies the power to access e-mail records and other Internet usage data without a warrant from the courts."
The Harper government has said it plans to introduce an omnibus crime bill this fall which is expected to include provisions to greatly expand police power to collect data about web surfers without court oversight.
The 2011 Canadians and Privacy Survey found that not only do a vast majority of Canadians want court-ordered warrants for online surveillance, most (83 per cent) even want their Internet service providers to ask their permission to track any of their online behaviour.
The survey found a Canadian populace that is growing increasingly aware of privacy problems online, and increasingly active in protecting that privacy.
Four in 10 Canadians surveyed said computers and the Internet pose a risk to their privacy, compared to only 26 per cent two years ago.
While Canadians expressed distrust in government on the issue, with only 22 per cent saying they're confident in the government's handling of data, they showed even less trust towards the private sector, with only 14 per cent saying businesses take their privacy responsibilities seriously.
Moreover, Internet service providers would be required to retrofit their networks so that law enforcement agencies could monitor Internet activities in real time. And Internet providers could be asked to retain web data on a particular customer.
Critics have called the proposed "lawful access" legislation a threat to civil liberties that would essentially remove judicial oversight from police investigations carried out online.
But there are signs the government may be tempering its approach to the issue. Speaking to The Canadian Press, a government spokeswoman said that while Public Safety Minister Vic Toews "agrees that police should have the ability, with the appropriate legal constraints, to access electronic communication for the purpose of gathering evidence," the government would not support allowing police access to data without a warrant.
The privacy commissioner's survey was released the same day the Canadian Association of Chiefs of Police threw its weight behind the "lawful access" legislation, with police chiefs from across the country passing a resolution to back the government's legislation.
"Legislation has not been updated since the time of the rotary phone and Canada is among the last of the G8 countries to modernize its laws in this area and make new telecommunication technologies intercept capable," said association president Chief Dale McFee.
With files from The Canadian Press
Canada is not the only Western country working on expanding its control of the Internet. Check out our slideshow of some of the world's more noteworthy attempts to tame the web:
Popular in the Community