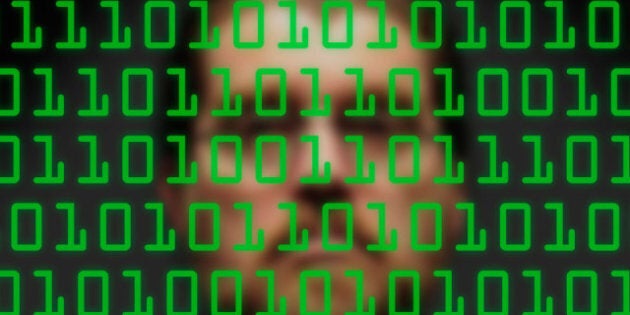 The controversial online spying laws Ottawa has promised to reintroduce in Parliament could force independent Internet service providers to shut down, an industry advocacy group says.
The Canadian Network Operators' Consortium, a trade group composed of 25 small and mid-sized ISPs, says the "lawful access" legislation the Conservative government has promised could put Internet providers out of business with its requirement that they retrofit their networks so that law enforcement can monitor communications in real time.
The Conservatives introduced a set of three bills in the last Parliament that would vastly expand the ability of law enforcement to gather information online. One provision would force Internet providers to hand over subscriber information -- such as names, email addresses and phone numbers -- without a warrant.
Another provision would require Internet providers to upgrade their networks so that law enforcement can "tap in" to online communications and monitor web activity in real time.
It's that part of the legislation that has the CNOC worried.
"The degree of network monitoring and surveillance they're asking for is alarming in terms of its costs," CNOC President Bill Sandiford told the Huffington Post. "If [some of these] small ISPs need to spend $1 million to be compliant … that could mean the end of them."
Sandiford, who is also president of Toronto-based Telnet, said he saw the legislation as "excessive," and cited his own ISP's cooperation with police investigations as evidence the current system is working.
"We've co-operated with law enforcement many, many times over the years," he said, but if the cost of co-operation skyrockets, "who's going to compensate us for this?"
The final shape of the legislation is uncertain, as the federal government hasn't yet reintroduced the bills in the latest parliamentary session. Tech law expert and HuffPost blogger Michael Geist expects the government to introduce something similar to last year's bills before the end of this year.
The legislation has been condemned by many digital rights activists -- as well as provincial and federal privacy commissioners -- as a potentially dangerous expansion of police power, and as the thin end of the wedge to an unaccountable surveillance state.
Law enforcement officers and members of cabinet have said the proposed "lawful access" bills are a necessary tool to combat online crime in the 21st century.
The possibility that the legislation could further reduce competition in Canada's Internet market will likely not be well received by consumer advocates, who for years have been complaining about inadequate consumer choice for ISPs.
The consumer advocacy group OpenMedia recently launched a "Dump Big Telecom" campaign, urging Internet users to switch to one of the smaller, independent providers, to protest what they see as the monopolistic and anti-competitive practices of the large Internet, cable and wireless providers.
The CNOC's Sandiford said he sees potential for the proposed surveillance system to be misused. While stressing that his organization is on side with law enforcement on fighting online crime, he said there are concerns the new legislation could be used to "facilitate witch hunts."
"It would need adequate oversight," he added.
Sandiford said he surmised from conversations with public officials that the legislation may be aimed at Internet service providers who have not co-operated with law enforcement in investigations.
THE FOLLOWING VIDEO IS FROM ADVOCACY GROUP OPENMEDIA.CA