You may be used to dipping your chicken in Swiss Chalet's secret sauce, but now you can get this dip in chip form.
Lay's and Swiss Chalet recently launched Chalet Sauce potato chips that will be available for a limited time at Swiss Chalet restaurants across the country.
"This creation combines a classic Canadian flavour with Canada's favourite potato chips made from homegrown potatoes, giving our fans a new way to enjoy a taste they love," Shereen Yasseen of PepsiCo Foods Canada said in a statement.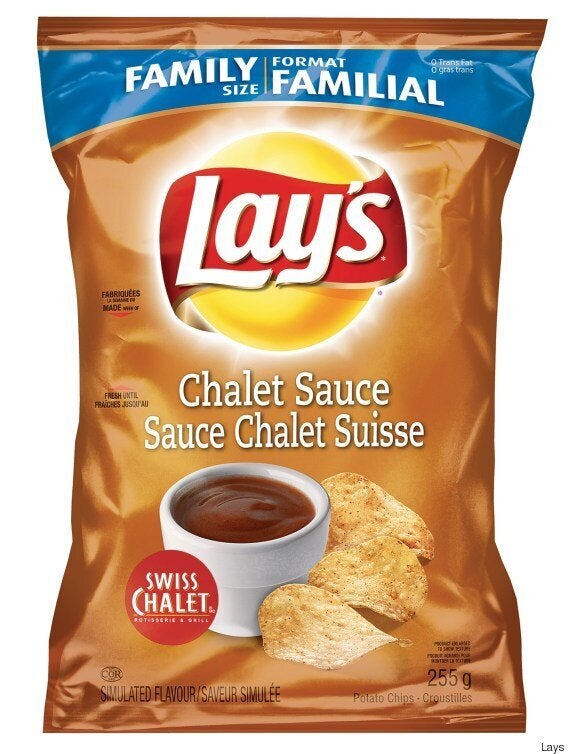 One serving (about 27 chips) has 270 calories, 310 milligrams of sodium and 17 grams of fat.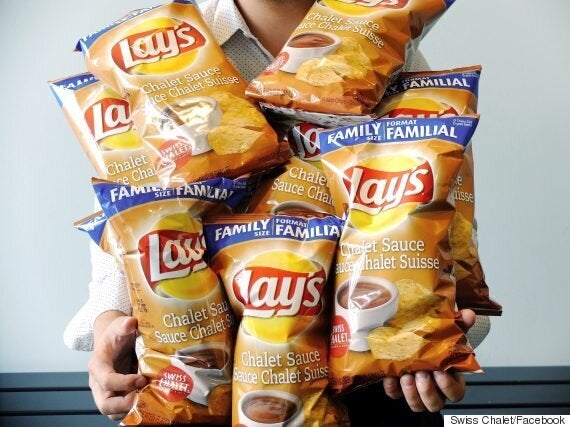 Doing a little taste test in the office ourselves, we've concluded they taste like a mixture of ketchup and barbecue chips, as well a dash of chicken.
If you pick up a bag in the next few weeks, let us know, do they taste like chicken to you?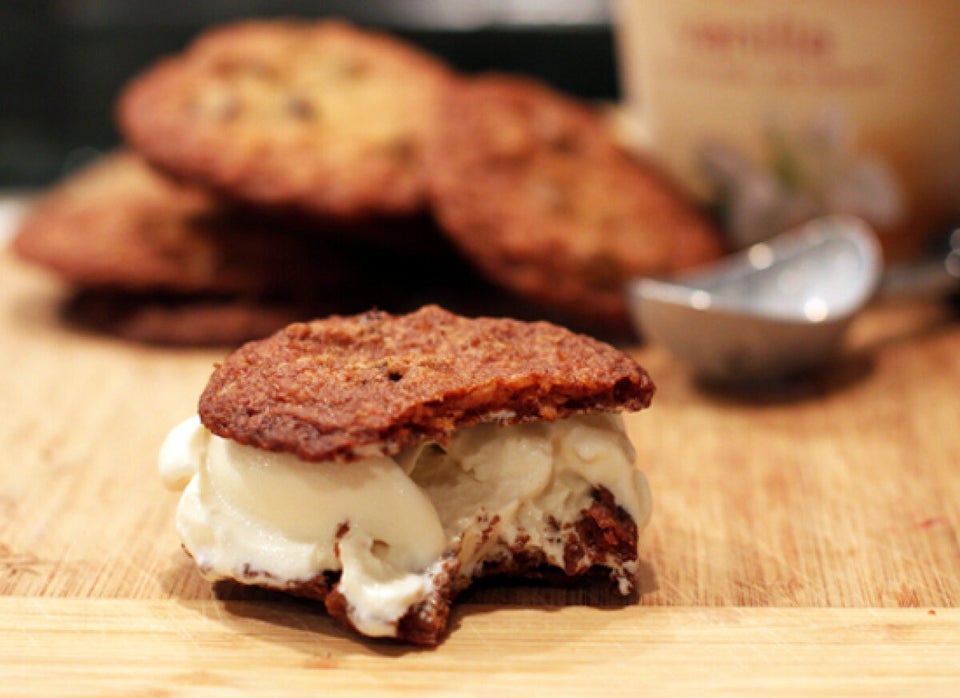 Recipes Using Potato Chips
Popular in the Community