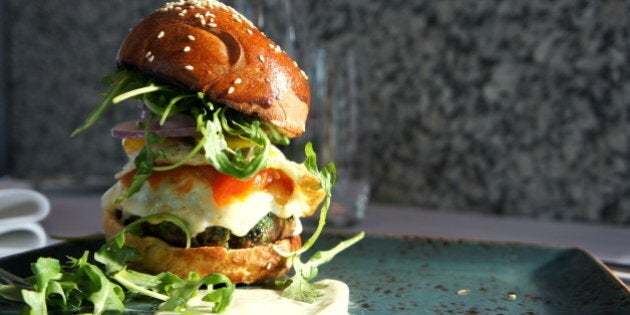 If you're in Montreal, Vancouver, Quebec City or Winnipeg this week, the burgers are waiting for you.
From Sept. 1 to Sept. 7, four Canadian cities and more than 100 restaurants will participate in the second annual Le Burger Week with Formage. The event is meant for local residents to break their regular burger eating habits for something a bit more creative and often unheard of.
"There's something romantic about September. It's close to our beautiful autumns and it's warm enough to spend evenings on bikes cycling after eating burgers," says Burger Week co-founder Na'eem Adam. "Our burger culture is strong and it's not always fast food stuff — we are privileged to appreciate quality ingredients in Canada."
And vegetarians, if this meat-feast is directing you in the opposite direction, don't worry about it. Adam says most restaurants will offer a veggie patty swap — and yes, you can even enjoy a meatless version of the cronut burger.
Other notable dishes include the curried goat burger, a dessert burger with a white wine jelly patty and a riff of the Big Mac. Check out all the new burgers in the slideshow below: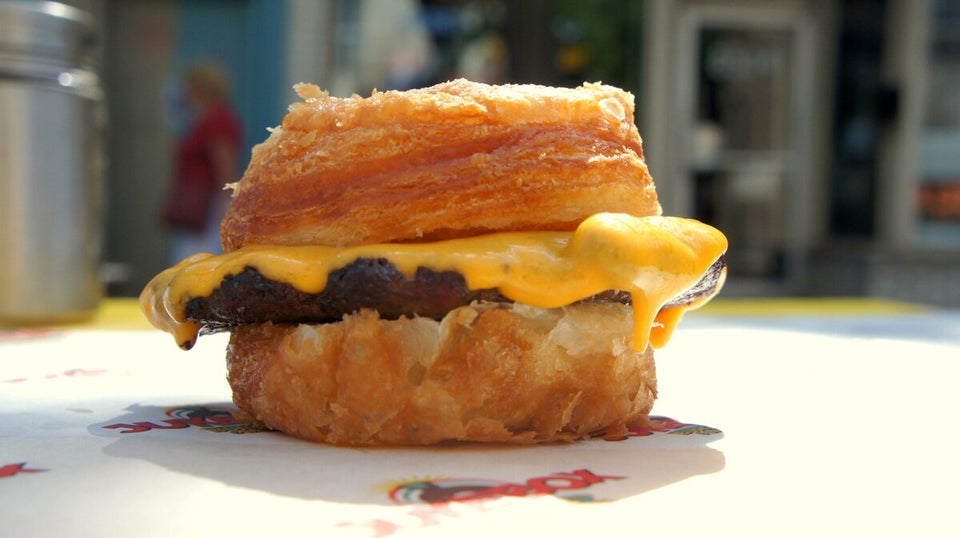 9 Burgers Premiering At Burger Week
Popular in the Community