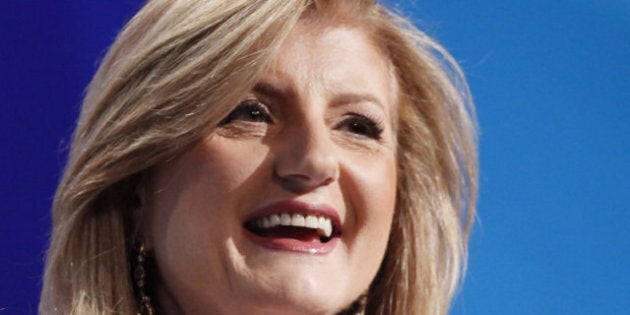 A French-language edition of The Huffington Post will launch in Quebec early next year, following the successful debut of the Canadian edition just six months ago.
Le Huffington Post Québec, based in Montreal, will begin publishing in 2012, AOL Canada and the Huffington Post Media Group (HPMG) announced Monday.
"I just love the idea of being able to bring all of the special elements of the Huffington Post to people around the world," Huffington said of the site's international expansion.
Graham Moysey, General Manager of AOL Canada, said the new site will extend HuffPost's reach to all Canadians, both French and English speaking, delivering "a nationwide HuffPost offering to our advertisers."
"And we're continuing to invest in Canadian editorial teams to deliver engaging and compelling stories, opinion, video, and more to the Canadian audience," Moysey said in a statement.
The Huffington Post Canada has seen double-digit growth since it launched in May, with more than 1.8 million unique visitors a month, according to comScore. More than 200,000 unique visitors from Quebec frequent the Canadian site, up 26 per cent since it launched.
Le Huffington Post Québec is the second French-language edition to be announced, following the recent launch of Le Huffington Post France, slated to go live by year's end.
"The heart of what we're doing is our promise to our readers that we're bringing them the best of what is online," Huffington told the Stratford audience. "Whether we're producing or aggragating, our promise is that you'll find the best of everything."
Popular in the Community