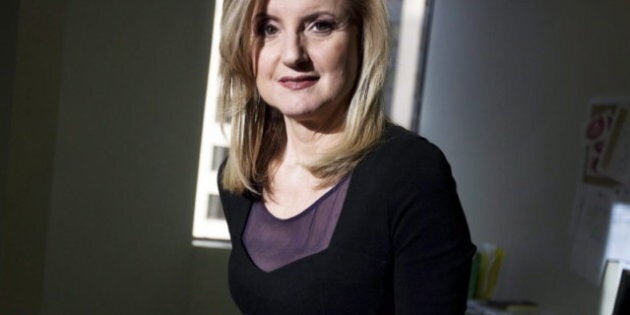 The Huffington Post's growing presence in Canada took a big leap this morning with the arrival of Le Huffington Post Québec, the online news and blogging site's latest expansion.
"Quebec is witnessing a revolution this morning with the launch of Le Huffington Post Québec," the site's managing editor, Patrick White, wrote in a blog posting. "We hope this site -- in French for Quebecers and by Quebecers -- will open the a window to a new world."
In a blog posting Wednesday, HuffPost co-founder Arianna Huffington noted this would mark the first time there will be two Huffington Post editions in one country.
The Huffington Post launched in the U.S. in 2005 as an alternative source of online news, quickly growing to become one of the country's largest news sites and a leader in leveraging social media for news dissemination.
Its "mix of high brow and low brow with an irreverent take and serious commitment to journalism … translates well into any language," White wrote.
Since AOL bought The Huffington Post almost exactly a year ago for $315 million (U.S.), the news organization -- now named AOL Huffington Post Media Group -- has set its sights on rapid international expansion, launching The Huffington Post Canada -- its first venture outside the U.S. -- last May, following that up with a U.K. edition several months later.
And last month it launched Le Huffington Post, a French edition, in partnership with France's leading broadsheet, Le Monde. Plans are now well underway for L'Huffington Post, an Italian edition in partnership with the daily L'Espresso, and El Huffington Post, a Spanish edition that will partner with El Pais.
A mockup of Huffington Post Quebec front page. The site went live on Wednesday.

STORY CONTINUES BELOW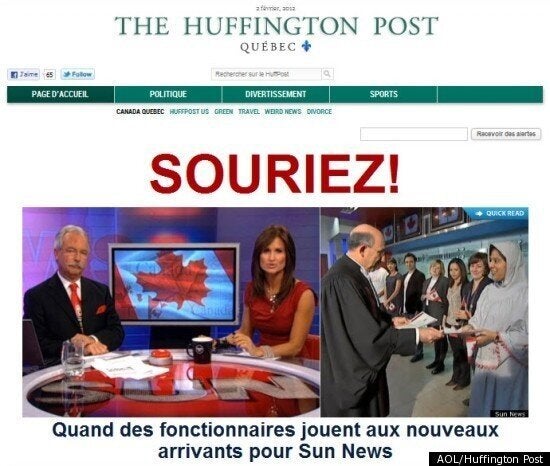 The arrival of a Quebec edition of HuffPost has had the province's media buzzing for weeks, with commentators and consumers speculating on how the arrival of an online heavy hitter will affect the province's media landscape.
In a rehash of what has now become an old debate for HuffPost, the Montreal Gazettereported last week that at least nine bloggers meant to write for the Quebec edition had left the organization over controversy that they would be writing for free. The Huffington Post has a policy that it does not pay for blog contributions.
White noted that the departures would not leave much of a mark on the fledgling operation.
"We respect the decisions of those who have declined but we have a strong team of bloggers from Quebec and we look forward to engaging conversations with Quebecers," the HuffPost Quebec managing editor said in a statement.
He noted in an interview last week that Huff Post Quebec still has some 120 bloggers to draw from.
In a blog posting Wednesday, Arianna Huffington stressed the "Quebecois" nature of the new site, pointing out it would "encompass all things Québec and be run by a strong locally-based editorial team with deep personal and professional roots in the province."
Huffington set her sights on Quebec's flagging job market and the controversies surrounding its crumbling infrastructure as a priority for coverage on the site.
"In the last three months of 2011, Québec lost nearly 70,000 jobs, a loss estimated to be the province's worst in nearly three decades," Huffington wrote. "Montreal's infrastructure is a perpetual concern. Last summer, a concrete expressway collapsed, spurring conversations about the crumbling state of Montreal's roads. And the decaying Champlain Bridge -- which will eventually be replaced by another bridge over the St. Lawrence River -- has worried Quebecers for years."
Besides White, who comes to The Huffington Post from Canoe.ca, where he was editor in chief, the Huffington Post Quebec staff will also include news editor Jean-Phillipe Cipriani, formerly of Radio-Canada, and blogs editor Tamy Emma Pepin, formerly of the Journal de Montreal.
AOL Canada, which will operate the Quebec site along with Huffington Post Canada, has big ambitions for its sites. General Manager Graham Moysey noted that Huff Post Canada has seen its audience grow 162 per cent since launch nine months ago.
"We look of forward to bringing to Quebec the smart news, real-time opinion, and vibrant social nature of the Huffington Post platform," he said in a statement.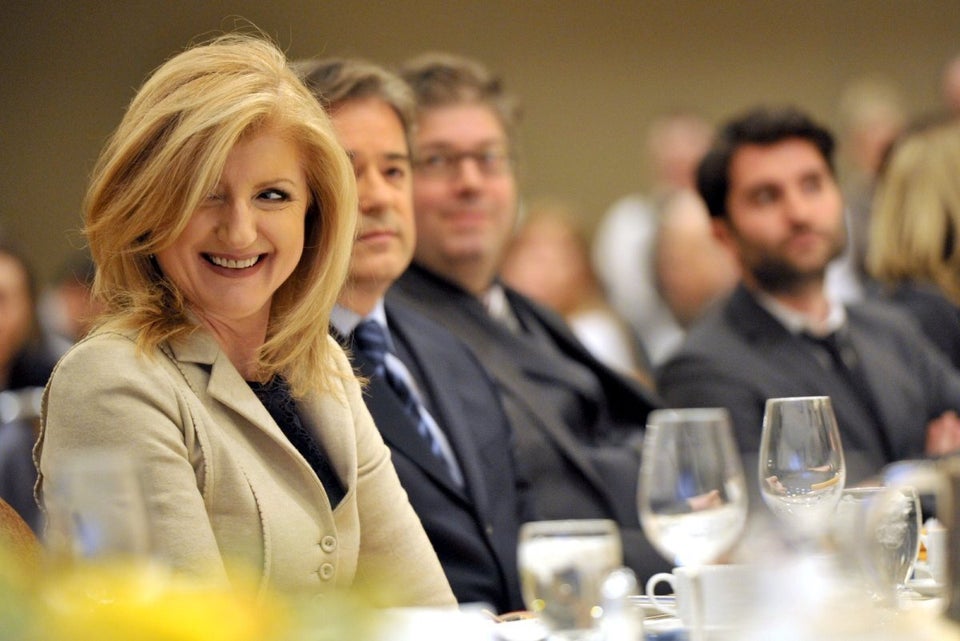 Arianna Huffington in Montreal