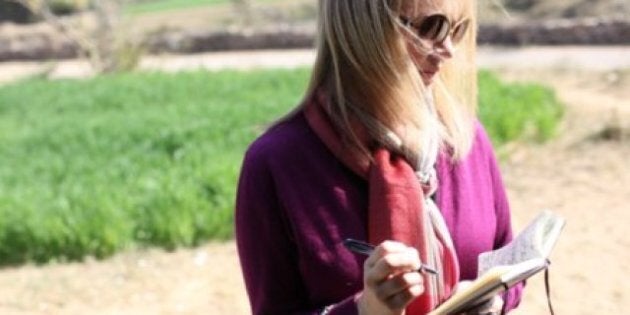 UPDATE: The Globe and Mail has responded to Leah McLaren's column internally, with features editor Kevin Siu writing the following in an email:

"A number of people have asked this week about an article that appeared in Friday's Real Estate section, in which one of our columnists wrote about her own property for sale. It was an unintentional oversight on our part, but to clarify, it is not Globe editorial policy to allow people to write about things that could result in their own commercial gain."
Perhaps that's what Globe and Mail columnist Leah McLaren was thinking when it came time to sell her home. In a recent column, she extols the charms of her "red brick Victorian row house" in Toronto's Bellwoods Park area.
McLaren goes to great lengths describing how she whipped her "modest little worker's cottage" into a "sparkling jewel" — insulating the attic, building firewalls, rebuilding the front porch, updating appliances, painting and landscaping.
But at what cost to her journalistic credibility?
"It would seem as though she is abusing her position of authority in the press to further her own economic interests: selling her house," writes Michael MacDonald at Canada.com. "Unless, of course, her home happened to be the most interesting home for sale that week."
To be fair, McLaren's column appeared in the Globe's real estate section, entitled Home of the Week.
But it couldn't come at a worse time. The Globe is still reeling from a plagiarism scandal involving star columnist Margaret Wente.
For McLaren, at least, there may be a happy ending with Twitter reports suggesting her house has since sold — at more than the asking price.