I'm deeply disappointed by the news that Heinz is closing its Leamington processing plant. For over 100 years that plant made ketchup from tomatoes grown on Ontario farms. And my family loves local ketchup. It seems to go with everything!
Our recent news cycle has been dominated by the antics and abuses of a person who never made anything in his life that takes as much effort or expertise as ketchup does. While the cameras have focused on Hogtown, real people's livelihoods and farms are at risk, and the character of our province is under threat.
Ketchup isn't just something you use to decorate your burger. It needs lots of tomatoes. We make ketchup where we grow tomatoes. Where we don't make ketchup -- that's where we don't grow tomatoes.
The closure of the Heinz plant will cost 740 direct jobs and many more on the farms and within the other businesses that support local food production and processing in southwestern Ontario.
A strong food processing sector is essential to supporting local sustainable food systems and securing local food jobs. Ontario's food and beverage processors alone generate $39.5 billion in revenue, create 125,000 jobs and contribute $11 billion to Ontario's GDP. The food and farming sector as a whole is Ontario's largest employer with more than 700,000 jobs that contribute more than $30 billion to Ontario's economy.
You would think that the Liberal government would double down on supporting Ontario's food processing industry. Instead, they have sat idle while over 43 per cent of small meat processors have closed shop in the past decade. Unfortunately, the Heinz announcement is one in a string of Ontario processing plant closures. In the past five years Ontario has lost a major sweet corn and pea canning factory in Exeter, a pickle plant in Dunnville and a fruit canning plant in Niagara.
The Liberal government must take action to support our food processing sector. The Premier should use her new powers as Minister of Agriculture and Food under the Local Food Act to immediately require public institutions to purchase local food. This would provide a stable and secure market for local food processors. In addition, the government should establish a food processing infrastructure fund to support investments by Ontario-based companies in food processing facilities such as the Heinz plant in Leamington. The province also needs to end its one-size-fits-all regulations that hurt small food processors.
Support for local food processing is not only about securing jobs, it's also about investing in the economy we want. I would rather see us supporting local food than handing over billions of dollars to a private company to help with refurbishing nuclear plants. I would rather have ketchup than phantom gas plants. I bet your family likes ketchup better too.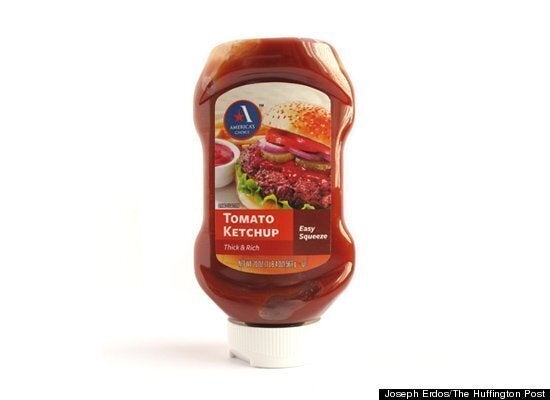 The Best Ketchup: Our Surprising Taste Test Results