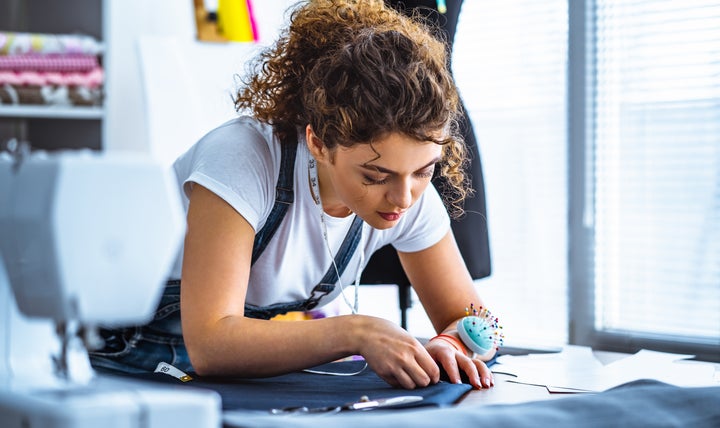 Welcome to HuffPost Canada's (almost) daily guide to helping you pick up an easy, everyday ritual that can make your life a bit better, in a small but significant way.

Canadians are stressed out, anxious, and are feeling disconnected from each other. Every Monday through Friday, we'll share a tiny tip to help you feel good. We've got your back.
Today's Habit: Get sewing!
For whenever you're feeling: Like you need some "me" time; a break from your day job; an actual hobby that isn't Fortnite; a mental health boost.
What it is: Let us tell you a quick story, Tiny Habits readers: When we were on parental leave, and bored out of minds (yes, taking care of a tiny human can be mind-numbingly dull), we realized we needed to do something that would work our brains (and hands) but had nothing to do with our day jobs. Enter: sewing.
We took a few local introductory classes in Toronto to get started, and one sewing machine, one serger, a ton of fabric, and lots of tools later, we were hooked.
More daily tips! Story continues below slideshow.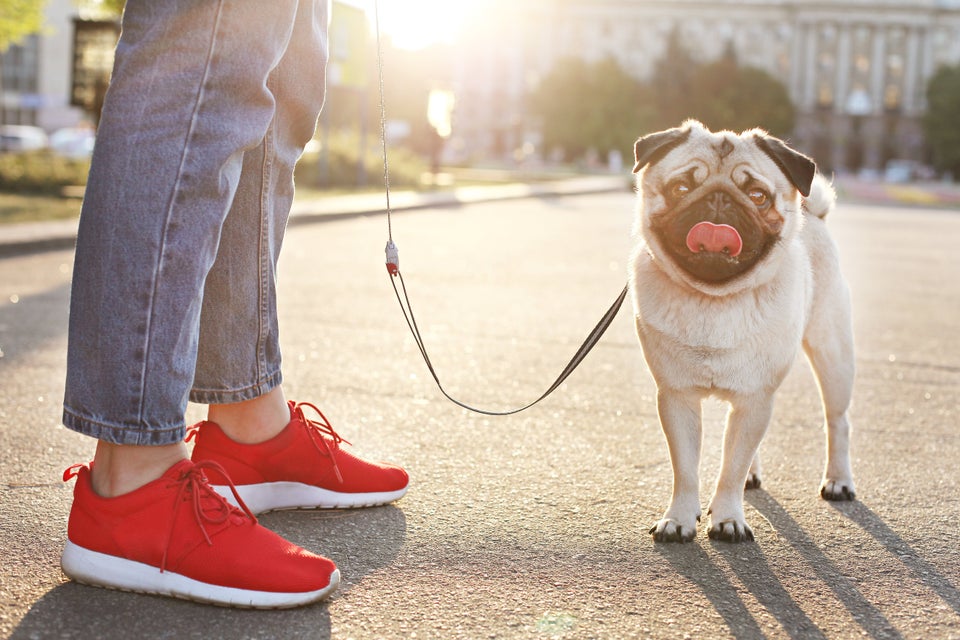 Easy Tips To Help Lift Your Mood
The great thing about sewing is that there are endless amounts of projects you can tackle, as well as many sewing techniques. So, if you want to learn how to serge garments and skip the sewing machine entirely, you can! Not ready to buy a sewing machine? Take some classes and see how you like it.
Listen, once you learn how to sew, you can quilt, you can do embroidery, you can mend clothes, you can make clothes, you can finally replace your tea towels with ones you've made by hand. Once you master the basics, you can make anything.
Sewing, as Hunter wrote, can also be a solace one turns to in the face of turmoil, such as grief.
"When my sister and I sat with our dying mother, for four days and nights I sewed," she wrote. "I still have the cloth I embroidered then. It evokes our last days together, connects me to her still and gives me comfort. This is the healing power of sewing: a way to express, sometimes exorcise, pain using a tactile language scripted by a needle and thread."
There are practical benefits to learning how to sew, too, including:
Saving money (over time; a sewing machine and serger can be expensive up front, not to mention the cost of pretty fabric)
Improving hand-eye coordination
Allowing yourself "me" time, especially if you have children and/or a time-consuming job
Being able to monetize your hobby if you get really good
Where you can do it: At home; at sewing classes; or pay by the hour at your local fabric or sewing shop.
You don't even have to pay for lessons — there are plenty of YouTube videos that can teach you from home.
How it makes us feel: Even though we make plenty of mistakes (the seam ripper is your friend) we feel a huge sense of accomplishment when we finish a sewing project. There's nothing quite like using your hands to make something beautiful, either for loved ones or yourself.
Learn to sew at home with Made to Sew's YouTube channel.
And that's your tip of the day.