For solo and extroverted travelers looking to meet new people and befriend the locals, consider destinations like Galway, Ireland or Nova Scotia, Canada, some of the top places for making friends abroad.
That's according to travel experts at Cheapflights, who compiled a list of the best, snob-free destinations for travelers -- friendly cities that share "a welcoming spirit."
Here are a few highlights:
As the saying goes, when in Rome, do like the locals. In Galway, that means heading to one of the cheerful, brightly-painted pubs on Quay Street, a cobbled street that hums with the chatter of locals gathered for an after-work drink. Located in the West of Ireland, Galway is sometimes referred to as Ireland's "most Irish" city for having the highest concentration of native Gaelic speakers. Locals are known for being friendly and good-humored. Take the opportunity to learn a few phrases in Gaelic from your new friends.
Halifax, Nova Scotia, Canada
Want to experience Canadians at their friendliest? Head to Halifax, recommends Cheapflights, "where locals start conversations with visitors at the drop of a hat." That could be because the town heaves with the young energy of students (the city is home to five universities) a lively music scene and an inclusive spirit that welcomes a thriving LGBT community as well. Main attractions are the city's coastline, the iconic Peggy's Cove lighthouse nearby, hiking and biking trails and fresh seafood.
Described as one of the friendliest and happiest cities in South America, Buenos Aires is known for its cosmopolitan and European vibe -- minus the snobbery. In fact, the whole country celebrates National Friends' Day every July 20, when locals make the effort to show appreciation for their friendships. The city also makes inclusion and cultural diversity a priority and claims to be the No. 1 destination in Latin America for the international LGBT community. To make like a local, the standard greeting is one kiss on the right cheek.
Thailand's second-biggest city is described as the slower, calmer and more laid-back counterpoint to Bangkok. Though it too bustles with tourists, Chiang Mai, which is known as Thailand's 'Rose of the North,' is considerably more zen, thanks to its temples, pagodas and waterfalls. Travelers looking for authenticity and to befriend locals, are more likely to find success here than Bangkok and Phuket, which are overrun with tourists. Because while Thailand pitches itself as the land of smiles, it's perhaps more genuine in Chiang Mai.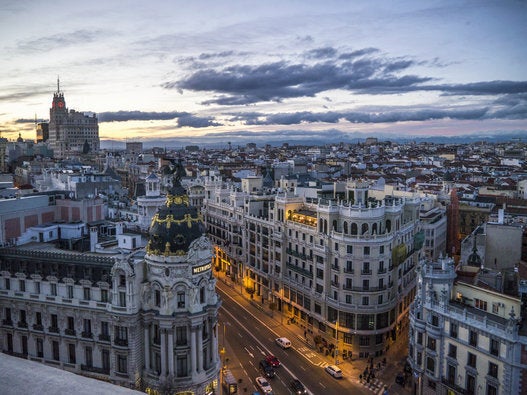 Best Travel Destinations For Canadians
Popular in the Community