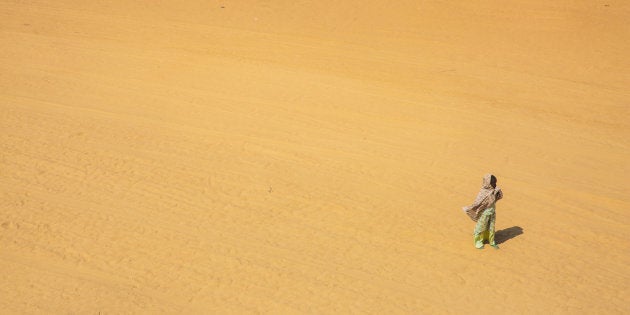 Written by Erica Di Ruggiero and Yv Bonnier Viger
We often hear that we live in a global village that is interconnected and interdependent. Despite this seemingly inclusive rhetoric, many people are still being left behind.
The Sustainable Development Goals (SDGs) have 17 objectives and 169 targets to be met by 2030. A multitude of action plans could be developed to reach each of the targets. The level of complexity is considerable. Everything moves, and everything influences.
In the pre-amble to the Sustainable Development Program it reads: "We are resolved to free the human race from the tyranny of poverty and want and to heal and secure our planet. We are determined to take the bold and transformative steps which are urgently needed to shift the world onto a sustainable and resilient path.
"As we embark on this collective journey, we pledge that no one will be left behind."
When nations say they will leave no one behind, who are they referring to? We know from experience with the Millennium Development Goals (MDGs) that setting targets in universal terms for all nations to meet is necessary but not sufficient. For instance, research tells us that economic growth does not benefit us all equally. If this were the case, poverty would have been eliminated. Let's take two examples – the well-being of vulnerable workers, and climate change.
While we have observed some reductions in the number of workers living in extreme poverty over the last 25 years, structural inequality, employment insecurity and poor and unhealthy working conditions continue to persist. More than 204 million people were unemployed in 2015 (ILO, 2015). Work-related accidents or diseases account for more than 2.3 million deaths per year. Work is also increasingly informal, meaning that it lacks the social protections and benefits (e.g. health insurance, sick pay) that workers in traditional labour arrangements typically enjoy. For example, women and migrants are particularly vulnerable because they are usually excluded from other labour market opportunities, and have to take informal, poorer quality jobs.
Several reports have declared climate change as the most significant global public health problem of the 21st century. In the words of Ban Ki-moon, "The heat is on. Now we must act." And while we all stand to lose, the impacts of climate change are not evenly distributed by any means. Some of the poorest countries, those that have contributed the least to greenhouse gas emissions, stand to be the most negatively affected by climate change.
These and other pernicious problems facing nations underscore the following: our social, economic, and environmental strategies must carefully attend to the needs of marginalized populations who suffer disproportionately.
Each step must be sensitive to the different geopolitical and social contexts in which people live, learn, work and age. We must also track our progress with this equity lens in mind.
So two years later, where are we? Are we on the way to reducing inequalities?
Gathered under the theme "Leaving no one behind? Reflections for action in a changing world," participants at the Canadian Conference on Global Health – in Ottawa from October 29-31 – will examine issues such as universal health care, universal coverage in education, population health of the marginalized during and after crisis periods, and equitable and sustainable environmental protection measures. Academics, practitioners and policymakers together will explore the way forward to better health and greater equality.
The SDGs challenge us to do better to ensure health equity for all.
Erica Di Ruggiero is the Director of the Office of Global Public Health Education & Training, and Assistant Professor, at the Dalla Lana School of Public Health, University of Toronto.
Yv Bonnier Viger is Associate Professor, Faculty of Medicine, Laval University and Regional Public Health Director, Gaspésie-les-îles, Québec