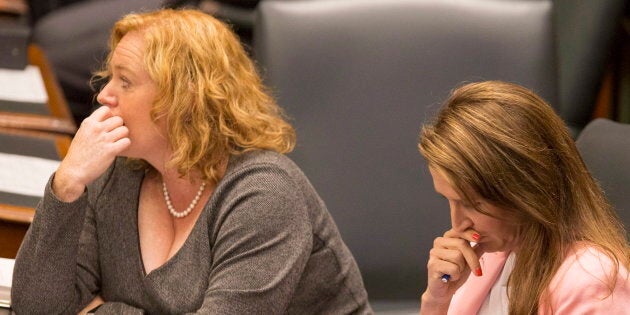 TORONTO — Mark Cannon says defending his need for disability support in front of Ontario's Social Benefits Tribunal felt like the Spanish Inquisition.
The Ontario Disability Support Program (ODSP) recipient in Waterford, Ont., had to get a lawyer through legal aid after he was denied benefits in 2012.
"My laundry list of health issues hadn't been enough to qualify ... I had to go to downtown Hamilton and meet with this person and humiliate and embarrass myself," he told HuffPost Canada in an email.
I felt like I was begging for a pittance.Mark Cannon
The 55-year-old says his doctors were shocked that he was denied disability support. Cannon worked in the construction industry for 30 years, but stopped working after what he describes as a string of "botched" knee surgeries. He's also suffered a heart attack, has Type 2 Diabetes and osteoarthritis.
"I felt like I was begging for a pittance."
The Ontario government spends $20 million a year on legal aid for people fighting its own ministry's decisions on disability benefits, Auditor General Bonnie Lysyk wrote in her annual report released Wednesday. Three-quarters of those people win their appeals, and should have been given ODSP payments in the first place.
ODSP appeals make up more than 40 per cent of the workload for community legal clinics. Last year, clinics handled more than 9,400 of these cases, Lysyk's report says.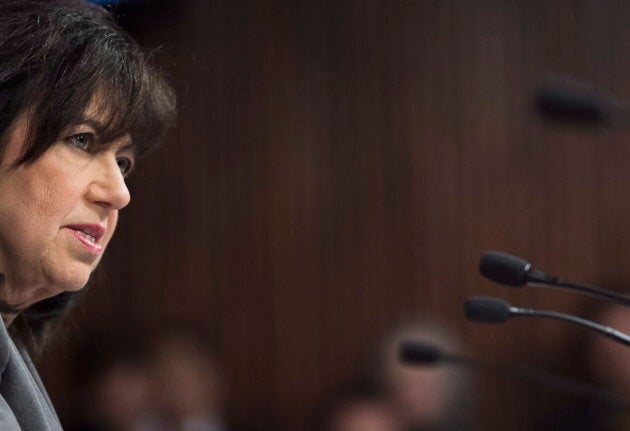 If Legal Aid Ontario and ODSP resolve this, clinics can return millions of dollars back to taxpayers, or spend it on employment issues, human rights law and expanding services for seniors, the report said.
The Progressive Conservative minister responsible, Lisa MacLeod, told reporters Wednesday that her office is on it.
"We addressed this a couple of weeks ago when we said we're going to better align our definition [of disability] with the federal government," the minister of children, community and social services said at a press conference about the auditor general's report.
"That work is happening now."
The new definition of disability is more narrow, advocates say, and will exclude some people with episodic disabilities and mental health disabilities.
Watch HuffPost Canada's series on the short-lived Ontario basic income pilot:
In Cannon's case, it was a mental health issue that saved his benefits.
When he told the tribunal he suffered from depression, the hearing was over, he says.
"Apparently mental health issues made my qualification guaranteed."
Under the current rules, people are eligible for ODSP if they have a mental or physical impairment that impedes their ability to work and is expected to last more than a year.
One of the reasons that most people win their appeals is that tribunals accept oral testimony while the ministry does not, the auditor general's report says.
More from HuffPost Canada:

Blog: There's No 'Dignity' In Ford Government's Welfare Reform
MacLeod has said that people who are already on ODSP will continue to receive benefits, but the requirements will change for new recipients going forward.
When Cannon was denied ODSP years ago, he was surviving on $600 a month from Ontario Works (OW), the province's support program for people who are out of work. On ODSP, Cannon gets about $800 a month.
For Cannon, ODSP is 'a lifeline'
Cannon's experience on OW led him to a nervous breakdown.
"That amount of money for anyone is without moral consideration," Cannon says.
If the tribunal had ruled against him, he probably would have ended up staying on OW. He says he can't imagine what would have happened to him.
"It's too frightening an option," he says, noting that he may have considered suicide.
The billions of dollars Ontario collects in revenue should let the government provide a decent living for people who are sick, disabled, and out of work, Cannon says.
"I wish people could understand that this isn't a free ride for people, it's a lifeline."