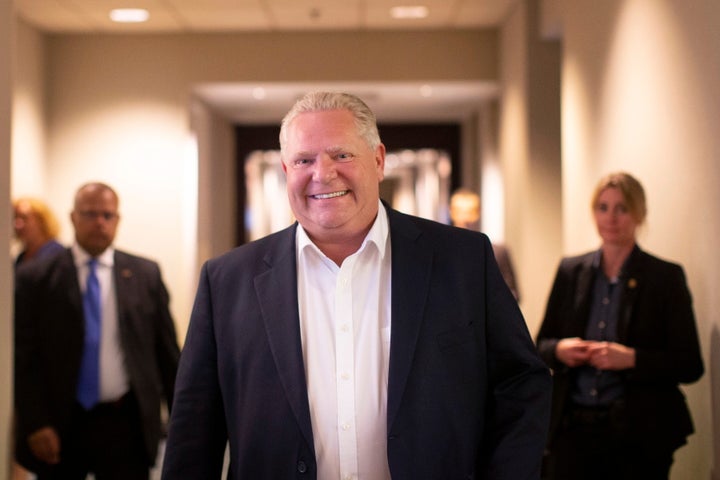 This story is a part of UNAIDED, a HuffPost Canada series that examines the effects of recent funding cuts to Ontario's legal aid system and the impacts on the vulnerable people who rely on it to navigate our complicated justice system.

TORONTO — Legal Aid Ontario's budget cuts are designed to muzzle opposition and single out Toronto residents, leaders of legal clinics say.
The targeted nature of the cuts makes it obvious the government set out to punish Toronto voters and lawyers who challenge the government, executive director of the Association of Community Legal Clinics of Ontario Lenny Abramowicz told HuffPost.
"It's impossible to think this is not just continuing Doug Ford's unquenchable antipathy towards the City of Toronto," he said. He believes the Tories want to punish Torontonians because they don't tend to elect conservatives.
Legal Aid Ontario is making $14.5 million in cuts to the budgets of legal clinics, with $2.1 million directly slashed from 14 Toronto clinics' budgets, Legal Aid Ontario's director of clinic law services Tom Cowan told reporters at a briefing Tuesday.
"It's impossible to think this is not just continuing Doug Ford's unquenchable antipathy towards the City of Toronto."
Legal clinics provide services for people who can't afford a lawyer, helping them fight illegal evictions and access income supports when struggling with unemployment or disabilities. Ontario also has specialty clinics that work on specific issues, like tenants' rights and environmental law.
Neighbourhood Legal Services, in the east end of downtown Toronto, is now grappling with a 10 per cent budget cut effective back to April, said director Jack de Klerk. That means they'll have to recoup money already spent.
The clinic predicts it will be forced to lay off staff and therefore reduce its front-line services for low-income clients.
"They're saying this is not going to impact service," de Klerk said of Legal Aid Ontario's announcement. "And what the premier has said many times over is no one is going to lose their jobs.
"I don't believe they believe it for a minute."
He said it's not a coincidence Premier Doug Ford's decisions are once again hitting Toronto the hardest.
"This is not really about saving money. This is about lashing out at the people who are criticizing them, the people who are making demands on the province — lawyers, advocartes, community workers, but also clients who're trying to get more benefits," said de Klerk. "Basically the province is saying, we're going to make it harder to get help."
Every single clinic in Ontario will see its budget reduced in some way, but the impact on clinics in small communities, as well as on specialty clinics that work with vulnerable populations like youth and the elderly, will be minimal, said Jayne Mallin, vice-president of clinic law services.
Toronto residents can cope better with the changes because they have access to more legal clinics, as well as to public transit and other social services, Legal Aid Ontario's staff said. Northern clinics already offer fewer services and for people dispersed over hundreds of kilometres, some without access to cellphones or roads, never mind vehicles.
Abramowicz refuted that argument.

"All the clinics in Toronto are being cut," he said. "So getting on the TTC to leave your clinic to go to another clinic, that's been equally cut, isn't going to help you."

Legal Aid Ontario says goal was to save frontline services
Charles Harnick, chair of Legal Aid Ontario, said the agency's goal when deciding where to make cuts was to preserve one-on-one services.
"Rural and northern clinics made it very clear, and it was obvious to us as well, if the cuts to their services were any more they would be devastated and wouldn't be able to maintain their service," said Harnick.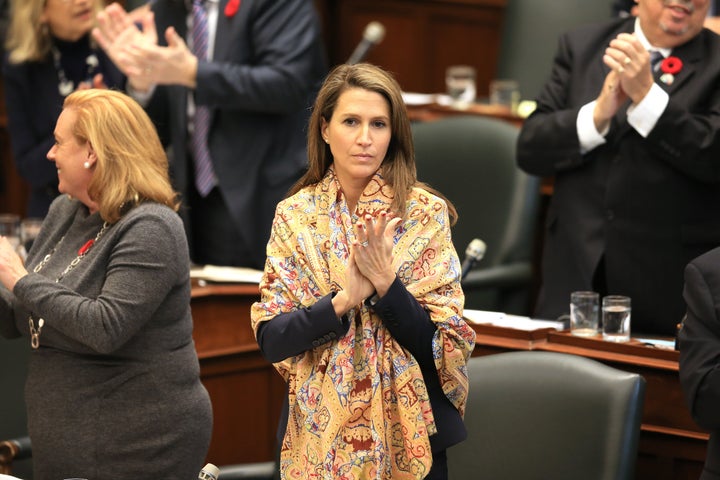 Attorney General Caroline Mulroney put Harnick, a former Progressive Conservative MPP who served in premier Mike Harris' cabinet as attorney general, in charge of legal aid in March. Harnick said he started the job on April 11, the same day the PCs first unveiled the budget cuts to legal aid.

Mulroney's government is cutting $164 million in funding from the organization, or about 30 per cent of its total budget, by the 2021-2022 fiscal year. This year, Legal Aid Ontario is reducing its spending by between $70 million and $75 million split between clinics, immigration and refugee services, certificate programs for clients to hire private lawyers, and its own administration, duty counsel and lawyer services. Legal Aid Ontario maintains the province didn't influence where it made the cuts.

"We had complete freedom in where to find the savings," Harnick said. "This has been a difficult exercise for us. In some ways, it's been very positive."

The cuts have given Legal Aid Ontario the opportunity to review and adjust funding levels that hadn't been changed for decades and create equality in services across the province, he said.
"This has been a difficult exercise for us. In some ways, it's been very positive."
But the additional cuts coming in 2020 and 2021 will have a more profound impact.

"Our feeling is that there's very little more we can do on the clinic side right now. The only other way to establish real savings in the area of the clinics is around some kind of restructuring," Harnick said.

"We are not there yet. We're certainly going to be talking about that."

Parkdale Community Legal Services in the city's west end will be hit the hardest, with its budget slashed from $2.37 million to $1.3 million. Mallin said that's because it receives more funding than any other clinic in Toronto, and is among the top recipients in the province.
Parkdale's staff spends 70 per cent of its time on community organizing, advocacy and administration — including advocating for tenant rights — and less time on directly assisting clients with cases, according to statistics provided by Legal Aid Ontario.

"We are going to tell them that we expect them to prioritize individual client services," Mallin said.

Specialty clinics also hit hard
In addition to the cuts to Toronto's clinics, there are six specialty clinics that will face significant reductions, saving about $2.5 million. These clinics do case work and also advocate on behalf of tenants, low-wage workers, injured workers and the environment.

The speciality clinics are all also based in Toronto. Any funding that let the following organizations do law reform, community organizing or community development work will be cut entirely:
The Advocacy Centre for Tenants Ontario

Income Security Advocacy Centre

Canadian Environmental Law Association, which has

been extremely critical

of the Ford government's policies

Industrial Accident Victims Group of Ontario

Injured Workers Community Legal Clinic

Toronto Workers Health and Safety Legal Clinic
The three workers' clinics in particular will be asked to "rationalize" any duplication in their administrative and management work, Mallin said.
She said they'll be asked to consider merging into one organization.
They will still receive funding from outside sources, and from Legal Aid Ontario to provide direct services, Cowan said.
Abramowicz suggested that those cuts could be a hint of what the premier has planned for the future.
"Bullies like when their opposition can't fight back."
The same could happen in Ontario, Abramowicz said, and the legal clinics that would normally challenge the new laws in court will no longer have the money or staff to do so.
"Bullies like when their opposition can't fight back," he said.
"This is not to do with economic efficiencies or austerity. These cuts are motivated by politics and by retribution."