A father in Taipei, Taiwan, was walking home from work late at night when he looked up and saw his son's face on a massive screen, asking his father to spend time with him.
Lego teamed up with 6-year-old Hsiao Feng for "A Gift for Imagination" to create an ad that would get his father's attention.
Feng's father was no exception. He often didn't have time to "pay attention to his son's imagination" because of his job.
Feng wanted to share his vivid imagination with his dad, so Lego helped him film an ad that was showcased all over the internet, TV, billboards and the 100-metre screen at Taipei Arena.
In the video, the six-year-old explains that his father repairs and sells cars, and he showed off an "unbreakable" car that he created with toy bricks.
"I will give this car to my dad. He will never have to repair it, and wouldn't be so tired anymore," he said.
When Feng's father saw the ad as he walked home from work, he became emotional and thanked his son for "wanting to leave the best" for him.
"I promise to spend more time with you, and fill your childhood with the best memories," said the father.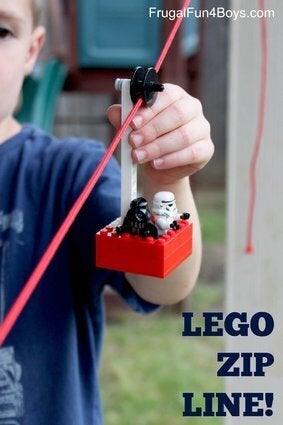 20 Creative Lego Activities