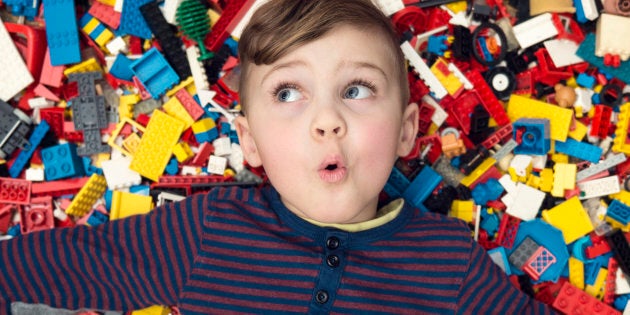 Like most kids, you probably played with Lego, but as you got older the pieces lost their charm. So, like any other Lego lover, you tucked them away somewhere in your home. Harmless right? Not according to a new British study.
Researchers at the University of Plymouth tested 200 toys commonly found in homes, second-hand stores, and daycares for nine dangerous elements, including lead and cadmium.
Lead in particular is dangerous when exposed to children as it can cause comas, convulsions, and possibly death, the World Health Organization notes.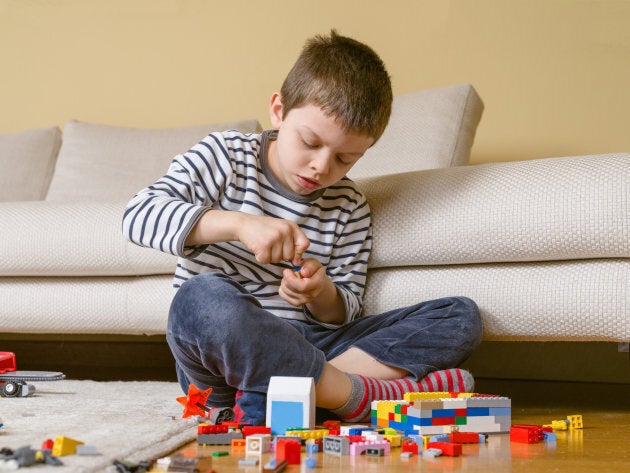 Lego bricks, as well as 20 other toys tested, such as dinosaur models and farm animals, were found to contain all nine harmful elements. If ingested over an extended period of time, the consequences could be severe.
Of the pieces tested, the red, yellow, and black plastic pieces were the worst offenders, especially those passed down from the 1970s and '80s. "Toys in those days weren't tested and now we're using them," Dr. Andrew Turner, author of the study, told the BBC.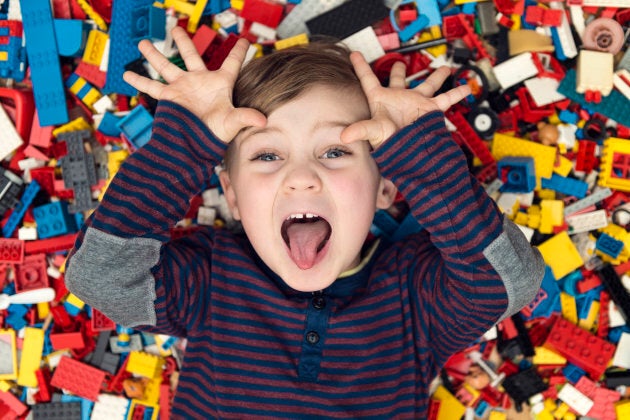 Despite this, Lego told TV2 they did their own tests of pieces from the 1970s and found no harmful substances.
"For old bricks we phased that material out back in 1979 to 1981, we are looking at bricks that are over 40 years old. You should not be concerned if you have old bricks that are in good shape and condition. Normal play should be OK. If you do have old Lego bricks that are broken, you should stop using them and dispose of them," Roar Rude Trangbæk, a spokesperson for Lego told The Sun.
The government of Canada reports that a toy must not contain "more than 90 mg/kg of total lead" if you're letting your child play with them.
In 2016, U.K. mom Laura Deena Halls launched a campaign against Lego after her eight-year-old son swallowed a piece of the toy. Her son had been trying to seperate pieces of Lego with his teeth when one became lodged down his throat. As a result, he had to have emergency surgery to have it removed.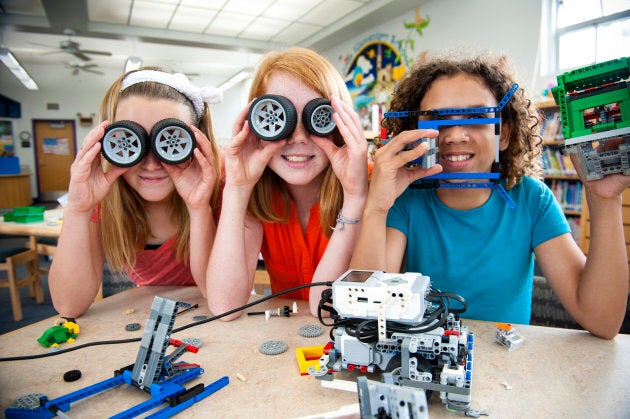 "Choking and suffocation are responsible for almost 40 per cent of unintentional injuries in infants under the age of one in Canada. For every choking-related death, there are an estimated 110 children treated in hospital emergency departments," the Canadian Paediatric Society reported.
Children worldwide spend five billion hours annually playing with Lego bricks, Lego reported in 2009, and, according to Fortune, approximately 100 million children play with them.
If you're not sure what to do with your old Lego pieces, Lego suggests donating them to a charity — but if you're thinking about recycling them, check with your local government's recycling policy first, as according to Recycle Nation, not every city accepts them in the blue bin.