We're all always looking for easy tricks to improve our lives, and time and again, one keeps coming up — the completely wonderful health benefits of drinking lemon water.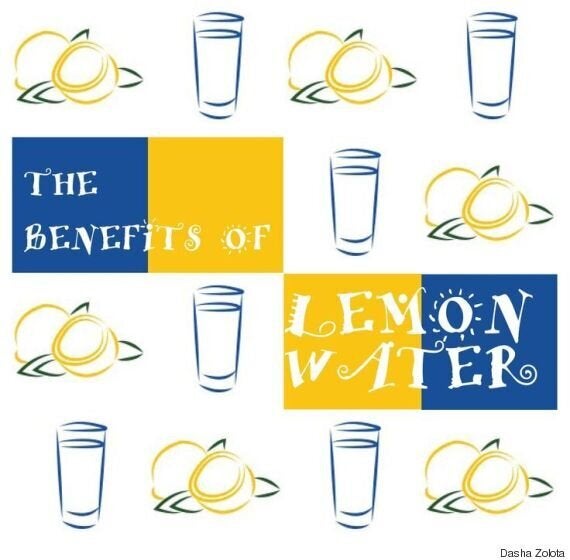 As far as routines go, it's a pretty simple one to get into. Keep a pitcher of room temperature water and lemons on hand, and each morning, squeeze the juice from half a lemon (or a whole lemon if you're over 150 pounds) into a cup of water. According to Sacred Source Nutrition, it's important to make sure the water is room temperature, because cold water can shock your system and prevent all of the many health benefits from starting to work.
And what exactly are these health benefits? Well, much like lemon can be used for all manner of cleaning products, the citrus fruit has the potential to clear up anything from your skin to that nasty cold you've been harbouring for ages. And of course, smell great while doing it.
Check out these 12 reasons to start drinking lemon water first thing in the morning: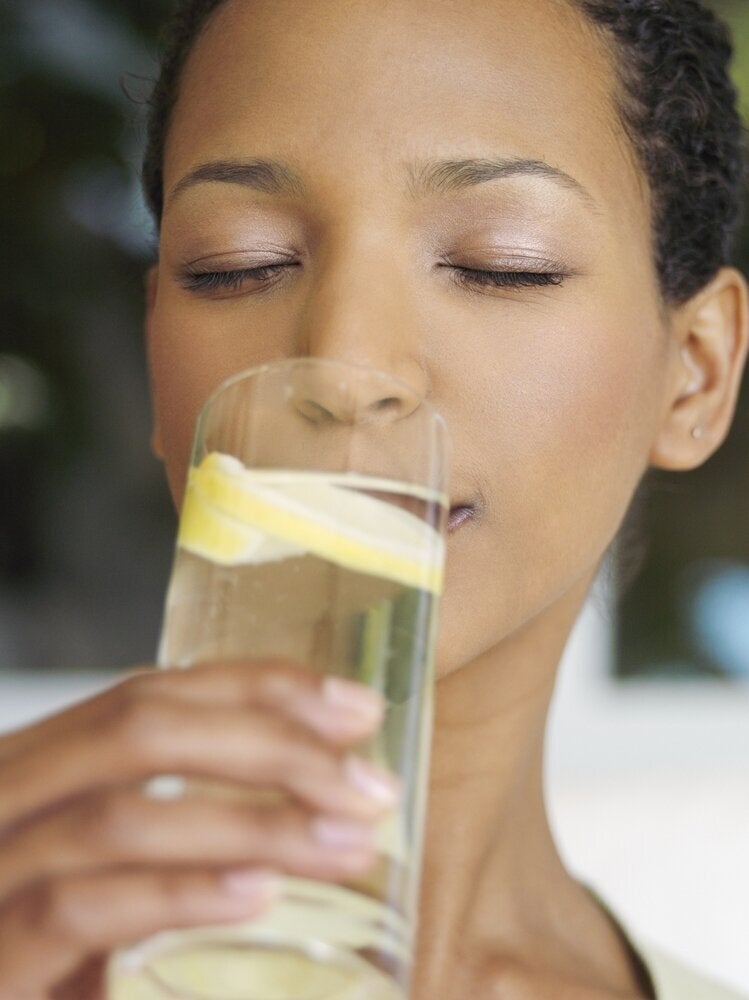 Why Lemon Water Is Amazing
There may be arguments in the health community about exactly how much water to drink each day, but we do know it's important to stay hydrated. For those who find water boring, lemon has long been suggested as a tasty addition to help compel them to chug.
Of course, there's no way to avoid morning breath, but drinking lemon water can combat the bacteria in the mouth, according to Conscious Connection magazine, and therefore, lessen the potential for bad breath. Be careful, though — lemons can also erode the enamel on your teeth, so it's a good idea to rinse with plain water after your glass.
There are a variety of theories as to why lemon water might cause weight loss (including feeling more full from the pectin contained within). Though it hasn't been definitively proven, we do like what Fox News had to say, which is that drinking lemon water will undoubtedly have fewer calories than drinking, well, anything else except for water.
Thanks to all the vitamin C within lemons, your skin reaps the benefits of you drinking the fruit as well. According to FitDay, vitamin C assists in the production of collagen, so having more in your diet can prevent wrinkles from forming. And of course, drinking lots of water is great for skin in general.
Pump Up The Immune System
Helps With Aches And Pains
Lemon may be known best for its vitamin C, but it also contains potassium, which helps with brain and nerve function. So for a quick natural way to feel more alert, lemon water is a great bet.
Get more health tips on our Pinterest board