This photo of lemons can literally be a lifesaver.
In her Facebook post, Chieze wrote that she posted the photo of the lemons in reaction to the red hearts that people were posting in support of breast cancer. Her point? That red hearts aren't going to help women spot the signs of breast cancer.
"In December of 2015 when I saw an indentation that looked like one of those pictures, I instantly knew I had breast cancer," she wrote. "I tried to feel for a tumour, but my tumour was non palpable. I was diagnosed with breast cancer 5 days later and with stage 4 the following month. A heart did nothing for awareness. I knew what breast cancer was. I knew all about self exams, but a picture of what to look for keyed me into knowing I had a terminal disease."
She continued, "We need to give REAL information, not cute hearts. Without having seen a picture randomly with real information, I wouldn't have known what to look for. Do us a favor, stop playing games with my life and start truly helping people. Metastatic breast cancer treatment research and real awareness."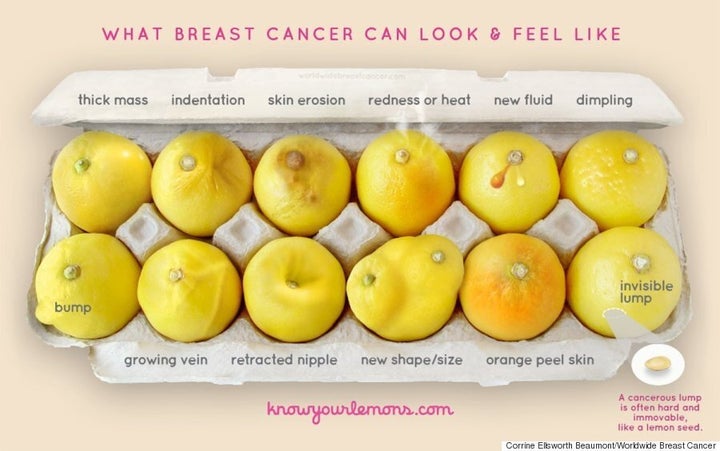 Chieze's post has been shared more than 30,000 times and has garnered more than 1,000 comments of people sharing their experiences with breast cancer. According to Worldwide Breast Cancer, the post was so popular that it crashed the charity's website due to heavy traffic.
Beaumont developed the idea for the lemons photo after her second grandmother died from breast cancer and a close friend was diagnosed at a young age, according to the charity.
"Not being able to find a single resource that could explain what she needed to know, [Beaumont] decided to create one herself," reports the charity's press release.
Chieze shares that sentiment and urged people to share the photo as a resource for women.
"PLEASE, stop playing games that do not actually promote awareness, they often cause people to tune out anything that might even mention the word awareness," she wrote. "So if you truly want to help people WITH cancer, or those who will GET cancer, share photos like this one. I wish I remembered who posted the original picture I saw, it truly did make a difference for me."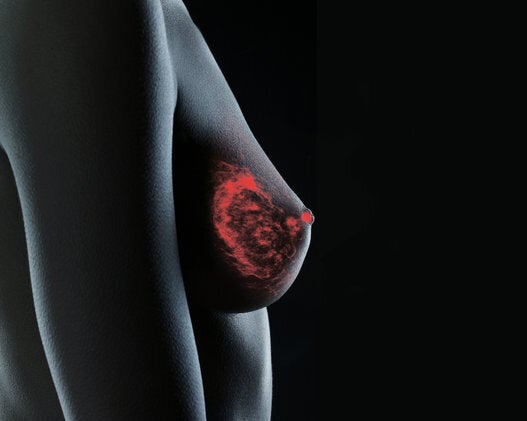 11 Things To Know About Breast Cancer