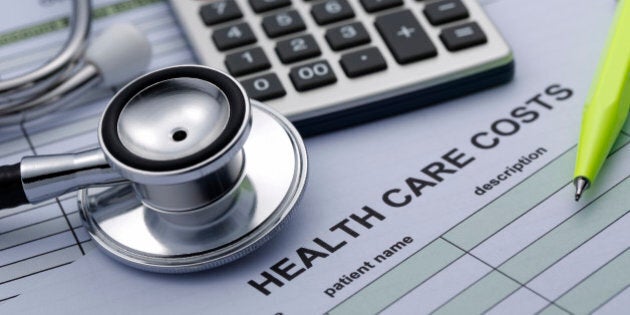 I am a survivor of advanced melanoma: skin cancer which spread to my lymphatic system. After extended surgeries to remove the affected tissue and lymph nodes, I was still deemed at high risk for return of the disease, and I happened to qualify for treatment through a clinical trial. My fate in the hands of a randomized 50/50 draw, I was able to receive eight powerful -- and expensive -- immunotherapy treatments which quite possibly saved my life.
If this sounds like a fast recap of what my family and I went through for two years, well... it is. It has been one year, two months since my last treatment of Yervoy, and I am still here to talk about it.
I am grateful for the time I have gained. Before immunotherapy, melanoma patients were not so fortunate as to be around to discuss survival rates. They were given a quick six months to get their affairs in order and sent home to say their final goodbyes.
I fear for my future and that of all Canadians in my situation and worse.
When you are diagnosed with cancer, you get a quick education about all of the things you never wanted to know.
Even as I sat in the chemotherapy unit receiving my IV infusions, I did not fully understand the repercussions of what would happen in my future. I knew that someone somewhere along the line pressed a button that landed me in the chair with the potentially life-saving stuff flowing into my arm, but that was it. It never occurred to me that, should the disease come back, that I might not receive further treatment.
Here we are, in the year 2016, four years since Yervoy was approved by Health Canada for treatment of malignant melanoma, and I cannot have any more if I need it again. This is not for a medical reason; biologically speaking, my body can tolerate more treatment down the line. It is because the treatment that could prolong my life has been restricted in Ontario. By my own government.
Across Canada, cancer patients are being restricted from access to innovative new treatments due to static recommendations made by health technology assessment agencies, followed by provinces. Should a patient fail on a first-line treatment for their cancer, they will not receive a second chance with another drug due to provincial financing decisions.
Even if I sold my house I could not afford the treatment that could allow me to see my children graduate.
Please understand, I am not trying to be greedy.
I did receive this drug in 2014-2015, at the cost of the manufacturer of a clinical trial across several sites in North America. This was fortunate for me, and also came at no cost to the Canadian health-care system (except for the administration of it in hospital, of course). Without funding from provinces, however, any Canadian patient trying to qualify for a cancer treatment under these recommendations will be turned away unless they have a way to pay for it themselves.
Historically without complaints about our health-care system, I appreciate that there is a business side to everything (some might argue especially in regards to cancer treatments). So, I have taken some time to try to figure out where I stand as a potential recipient of an immunotherapy treatment in Canada, as anyone reading this article could be.
There is a complicated drug approval process for good reason; of course, we want to be sure the drugs we are given by our trusted physicians are safe for us to take.
We can't afford to sit around and wait for the government to decide what a cost-effective price for a drug is.
Years worth of effort go into a new cancer drug coming to market, and when Health Canada learns of it, that is only the beginning of the process that actually gets it to our hospital beds.
From Health Canada, it goes through the Health Technology Assessment process, namely the Canadian Agency for Drugs and Technology in Health (CADTH) through the pan-Canadian Oncology Drug Review (pCODR), or in Quebec, there is an organization called Institut national d'excellence en santé et en services sociaux (INESSS). Once the drug's safety and efficacy has been approved, the Pan-Canadian Pharmaceutical Alliance (PCPA) will negotiate the price of the drug if necessary.
At the moment, when a drug is approved by Health Canada it should be available through a private drug insurance plan. If one does not have private insurance, then funding needs to come through the public purse.
Provincial drug plan recommendations vary across the country. Once a pan-Canadian approval and negotiation has been made, one single recommendation is made for all the provinces (except Quebec), and then provinces have a choice of whether or not they want to list the drug on their formulary.
According to this press release dated Nov. 2, 2016, Kathy Barnard of Save Your Skin Foundation states "... currently in Canada, Yervoy, a CTLA-4 checkpoint inhibitor, as a single agent treatment, has now been restricted across provinces -- the only country in the world where this is the situation."
As a Canadian citizen, I call into question the validity of this recommendation, and the process by which resource allocation determines the fate of cancer patients.
I think it is also interesting that a second PD-1 therapy for melanoma was approved in April 2016, and it is not yet listed on any formulary because it is still being negotiated. With an aggressive cancer, where time is of the essence, we can't afford to sit around and wait for the government to decide what a cost-effective price for a drug is.
As a patient with advanced melanoma without BRAF mutation, I fear for my future and that of all Canadians in my situation and worse. If we have metastases to our vital organs and do not respond to a first-line immunotherapy treatment, we don't get a second chance.
Follow HuffPost Canada Blogs on Facebook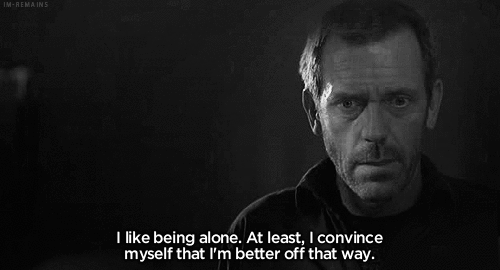 Things We Hate About Canadian Health Care
Popular in the Community