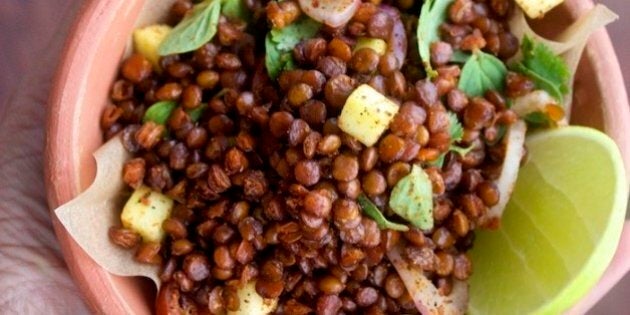 Move over kale and cauliflower, the lentil is here. Probably one of the most under-appreciated types of legumes, lentils have a lot to be proud of. Tiny lentils (both split and whole) act as wonderful cooking ingredients, especially because they have the tendency to soak up the flavours of whatever you mix them with. Try a hearty and flavourful lentil soup or roast them in the oven for a quick snack. And with so many varieties like red, green. yellow and black lentils, you can make just about anything.
Lentils are also incredibly nutritious. They are great sources in fibre, protein (vegetarians/vegans you should be happy), and iron. Studies have also linked lentils to improving the digestive system and heart health, along with providing our bodies that much-needed energy — especially in these hot summer months.
Here's what you need to buy this week, while the other necessary ingredients (like pepper, salt and oils) are likely already in your kitchen.
Lentils (black, brown, red, green, yellow, green)
Green mango
Red onion
Tomatoes
Cilantro
Mint
Lemon juice
Kale
Spinach
Vegetable broth
Garlic
White onion
Red wine vinegar
Cherry tomatoes
Basil
Mozzarella
Kelp granules
Tortilla chips
Flour
Low fat milk
Cheddar cheese
Cayenne pepper
Fresh salsa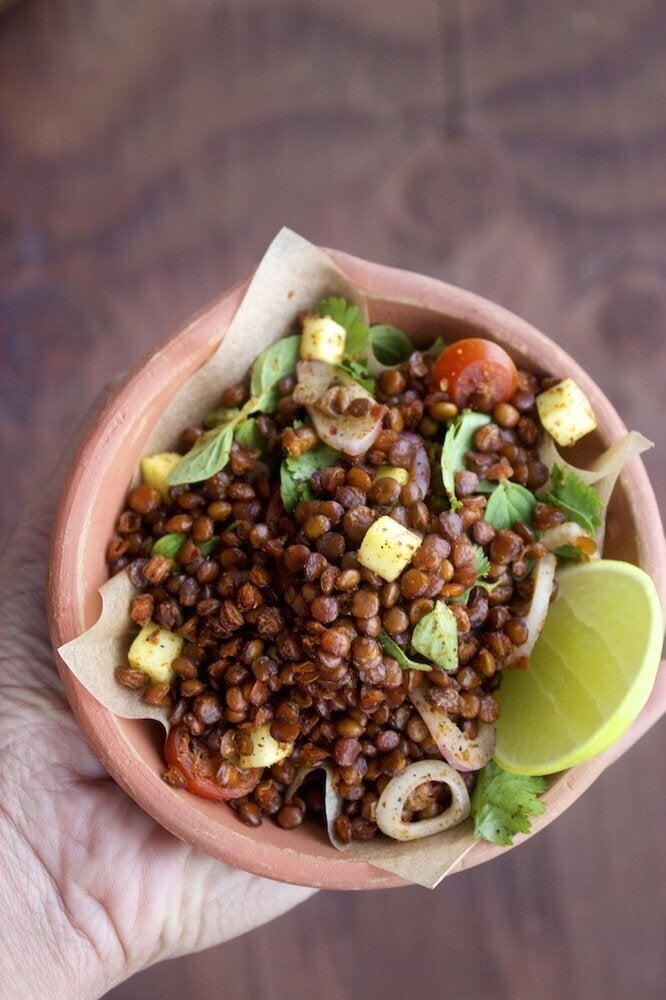 Pack It: Lentils