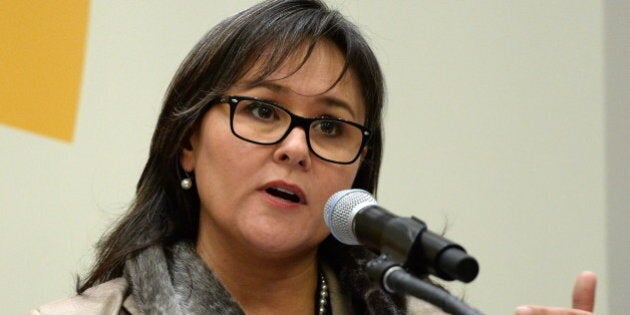 Environment Minister Leona Aglukkaq says she is reviewing legal options over comments a Nunavut politician made about her and the Harper government.
Rankin Inlet deputy mayor Sam Tutanuak was openly critical of the federal government's efforts to address a crisis over the cost of food in Canada's north in an interview with APTN on Nov. 21.
"We're in f--king Canada," said Tutanuak. "We're in f--king Canada. Not f--king Venezuela. Not Africa. Canada. And we're treated this way?"
"Thank you very f--king much."
Tutanuak made the comments during a broadcast of an APTN investigation into food insecurity. An Nunavut elder is shown walking through a dump, searching for food to resell. One resident told the network her weekly grocery bill for two costs nearly $400.
Tutanuak told APTN he was subsequently contacted by Aglukkaq's office demanding an apology for his comments, but he has no plans to apologize.
The Huffington Post Canada received a statement from Aglukkaq's office Friday: "And at no time, did I or my office request an apology from anyone at the Hamlet."
"The deputy mayor's claims about this conversation are completely false. I am currently reviewing all my legal options," read the statement.
The controversy made its way to question period on Friday. Reading from a statement, Tory MP Colin Carrie defended his colleague, saying,"the allegations are false."
NDP MP Charlie Angus responded by mocking the idea constituents should owe "the Conservative Party an apology for a failure to represent her constituents."
Aglukkaq was absent from question period, en route to a Calgary event at the time.
In her statement to HuffPost Canada, Aglukkaq said she was troubled by the recent reports about Rankin Inlet families, adding she followed up with her constituents to address the concerns.
The minister also called the claims made by Tutanuak in the APTN report "completely false and must be corrected."
HuffPost made a request for comment to Tutanuak, but he was unavailable Friday. APTN Executive Director of News and Current Affairs Karyn Pugliese said in an email the broadcaster has "no plans at this time to publish a correction."
Pugliese explained their report on the allegations about an apology request stems from information given to them by Tutanuak on Thursday. Efforts were made to reach the minister to verify the claim, but Aglukkaq was not available to confirm or deny it.
"We duly reported that fact on our show," Pugliese said.
"Families in Rankin Inlet were foraging for food in the town dump," said Mulcair. "Does the prime minister not feel any shame that families in the north are getting their food from the town dump?"
After question period, Aglukkaq was criticized by several MPs for heckling "that's not true" during Mulcair's comments. Aglukkaq's spokesperson denied the minister ever said those three words, calling them "false."
But NDP's Aboriginal Affairs critic Jean Crowder confirmed to HuffPost she heard Aglukkaq say the remark several times.
The subsidy program, launched in 2011, works to subsidize local retailer's high import and stocking costs for fresh food flown in from southern suppliers. It's up to the retailers to reduce the price of items shortlisted by the government as nutritious.
However, locals say the lack of competition among northern grocers impedes the desired effect of the subsidies, suggesting the savings do little to alleviate the high cost of living in Canada's north. It's a problem exacerbated by the fact median incomes in Nunavut rank the lowest in Canada at $65,530 per year.
The North West Company, northern Canada's leading operator of grocery stores, received $31.7 million from the government in Nutrition North subsidies in 2012-2013 – 51 per cent of the total program's annual allotment.
Company president Edward Kennedy explained a confluence of factors, including inflation, as to why it costs his company "substantially more" to buy food wholesale than it did in years earlier.
"We agree with the Auditor General's report released today that recommends changes to make the program more effective," he said, adding healthy food purchases have gone up.
Four days before the release of Ferguson's report, the federal government announced an $11.3-million boost in funding to the Nutrition North subsidy budget. It was a line that was repeated multiple times during question period on Friday by Conservative MP Erin O'Toole.
"It's not the time for shameful attacks," he said in response to Churchill NDP MP Nicki Ashton's criticisms of the Tories' "intimidation and empty rhetoric" defence of Nutrition North.
According to the government, about $60 million has been invested into the program every year. It is only available to residents in eligible communities.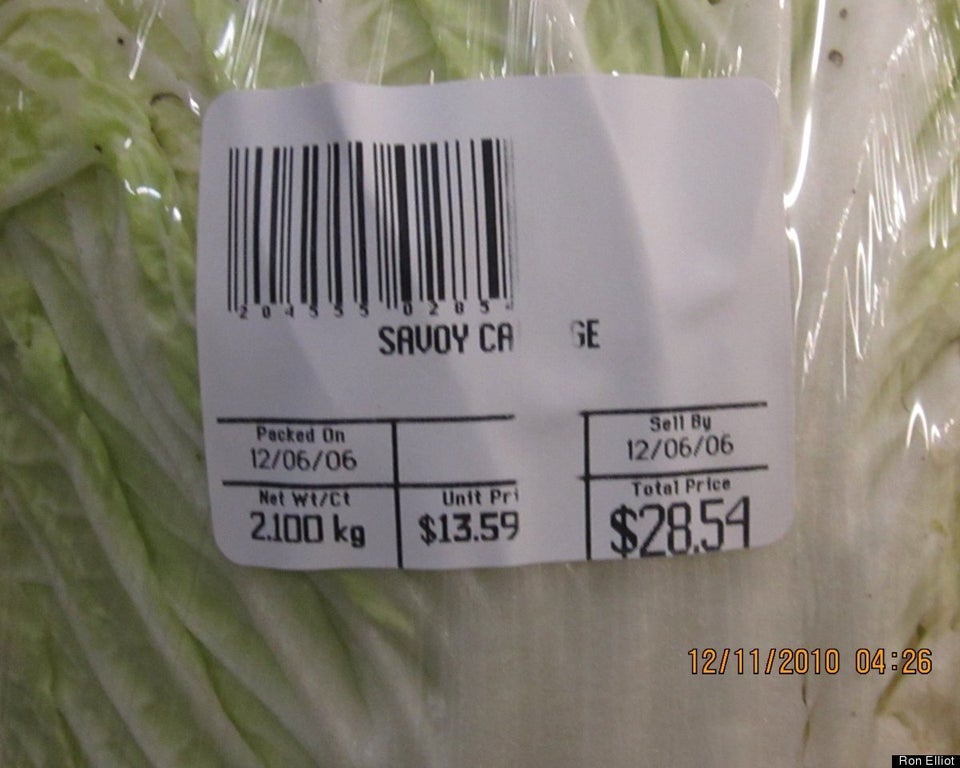 Crazy Northern Food Prices