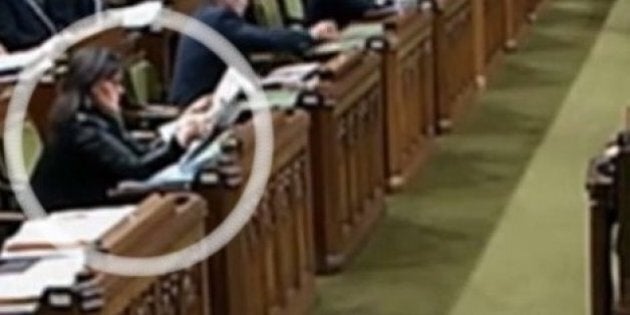 Environment Minister Leona Aglukkaq was caught reading a newspaper in question period on Monday after evading questions about exorbitant food prices affecting people in her own riding.
Opposition Leader Thomas Mulcair and NDP MP Romeo Saganash pressed Aglukkaq for answers after an APTN investigation into Nunavut food prices aired footage of a Nunavut elder rummaging through a dump for food to resell.
"Does the minister actually believe that people being forced to pay ten times more for milk or to scavenge at the dump is indicative of a program that is working?" asked Saganash during the House debate.
The program referenced is Nutrition North, one designed with the intention of helping customers pay less at the till by subsidizing retailers' stocking costs associated with importing fresh fruits and vegetables to remote northern communities.
Though Aglukkaq answered one question on the topic, she did not respond to Saganash's question. Instead, government house leader Peter Van Loan directed subsequent questions to Aboriginal Affairs Minister Bernard Valcourt.
"The fact is that this Conservative government is taking the initiative with Nutrition North to make sure that remote and isolated communities have access to affordable food," defended Valcourt while Aglukkaq read her newspaper nearby.
The gesture did not go over well with NDP and Liberal MPs paying attention.
House speaker Andrew Scheer was forced to call the House into order, chiding opposition MPs to settle down and "listen to the answer."
Aglukkaq did put down her paper to defend herself after Liberal MP Carolyn Bennett criticized her for intimidating and "savagely" attacking Rankin Inlet deputy mayor Sam Tutanuak over his claim Aglukkaq asked him to apologize for remarks he made in a fiery APTN interview.
"If that member has any evidence of that, I would encourage her to produce that evidence so that I can deal with it in the House," responded Aglukkaq.
"But, they are absolutely false."
Tutanuak confirmed to APTN he has no plans to apologize. The broadcaster, in turn, told HuffPost Canada they are standing by their story and have "no plans at this time to publish a correction."
Aglukkaq's timing and venue choice to catch up on newspaper headlines was quickly scrutinized by reporters, parliamentarians, and pundits alike.
Ottawa reporter Justin Ling documented the ordeal with a pair of cheeky tweets:
Timmins-James Bay NDP MP Charlie Angus lambasted Aglukkaq on Twitter:
"I don't know what was so important in the newspaper but she certainly wasn't paying attention," said CBC News national affairs editor Chris Hall on Power & Politics.
On Friday, Aglukkaq's office issued a statement suggesting the minister was "currently reviewing all [her] legal options" following accusations her office requested an apology from Tutanuak over remarks he made to APTN.
Rankin Inlet residents say groceries for two people average $400 per week.
High food costs have been an overarching concern among northern residents for years, despite increased government funding through Nutrition North. About 2,400 live in the small Nunavut community, according to provincial data.
On Nov. 21, the Harper government announced an extra $11.3 million would be allocated to Nutrition North's subsidy budget. The funding boost came four days before a damning report by Auditor General Michael Ferguson criticized the program's weak oversight and effectiveness.
"It's just simply a case of the information's not there, the department isn't tracking the information, so it's not possible to know whether the full amount of the subsidy is in fact being passed on," Ferguson said in a news conference last Tuesday.
Nutrition North remained a hot topic in question period for the remainder of the week. Labrador Liberal MP Yvonne Jones grilled the government on its handling of Nutrition North on Friday.
"The program has no continuity. No defined eligibility. No assurances that the subsidy is being passed on," she said, adding, "And no benefit to families."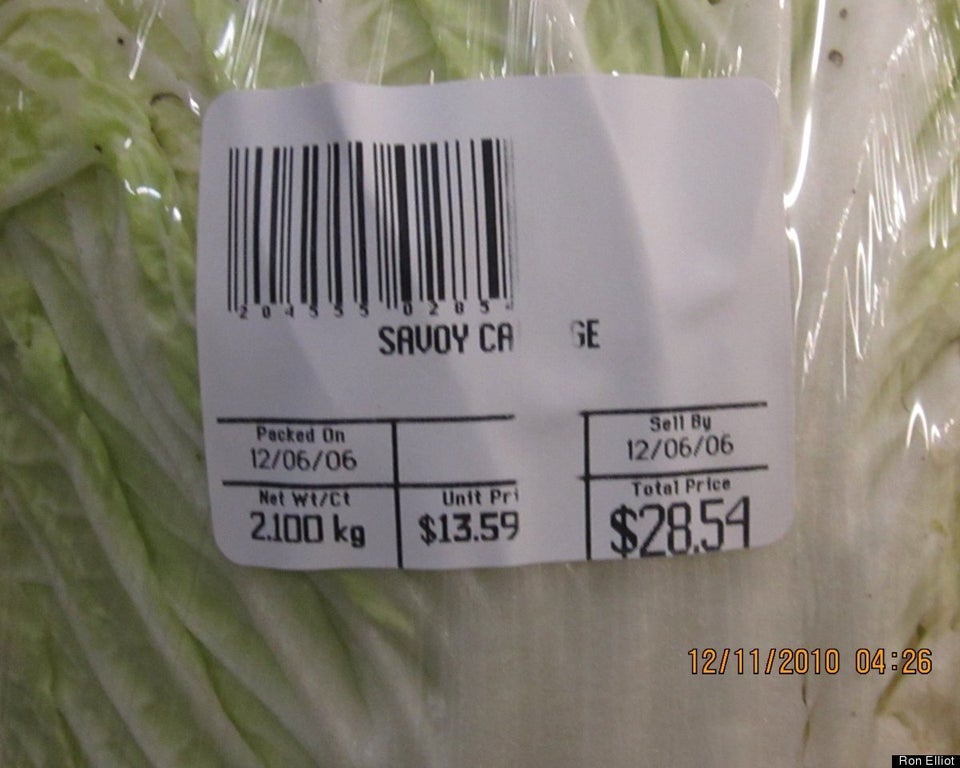 Crazy Northern Food Prices